S
ingapore, my beloved homeland, celebrates 43rd birthday on 9th August 2008!

In Singapore, citizens fly the Singapore flag outside their homes a month or so prior to National Day, to celebrate the birthday of our young country. Here in Japan, it's impossible to fly the National flag like nobody's business, so in a rather seclusive manner, allow my little tribute to Singapore in this God-Blessed Box. =)
National Day has long meant a great deal to me since young schooling days. Every year, students are showered with National Day souveniers imprinted with date, mostly useful stuff and they actually didn't come cheap. Singaporeans out there, don't you feel an instant pang of nostalgia if you manage to recall any of those souveniers you've received. For myself, there are still some I manage to keep and use these days.
The 15th time I celebrate National Day, my little brother is born, and National Day has become even more special to our family. For the consecutive National Days when fireworks were admired at the comfort of our home, we used to con little brother into believing that the fireworks were meant for his birthday celebration. =P
Someone ever told me, a person who has left his home to live in a foreign land, will either loathe his own country, or develop a patriotic heart. There's no doubt that I belong to the latter. I used to get goosebumps whenever I heard those patriotic songs that we're taught to sing in the past. These days, they actually cause such a stir in my heart and bring tears to my eyes.
Unbelievably, and so unlike my old self, I
start

yearning for stuff related to Singapore since I've started living in Japan. I spotted the National flag at a local shop and ' rescued ' it without second thoughts. This small one in the picture, was parading with other flags on a sushi belt, and Bear practically helped me to GRAB it before we lose it. Hahaha...
And of course, my collection of Orchid, the symbolic flower of Singapore.
Phal Kun

is still producing new buds, while

Rowndy

has fully-bloomed since mid April. Believe me when I say : Orchids are such lasting darlings to look at! =D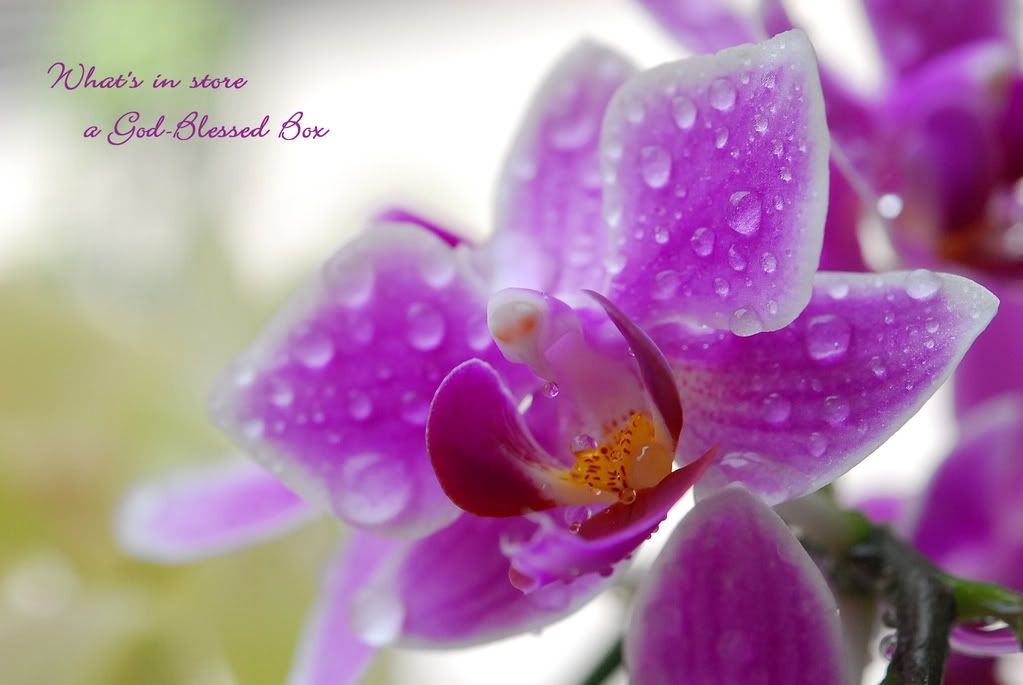 It has never crossed my mind to leave my beautiful country for another. I even had serious intention to join the Air Force and serve my country after graduation. I do feel sorry that I chose to live with my partner in his country, but this heart has never thought any less of Singapore. Even my husband, who has lived in Singapore for 3 years, loves Singapore so much to call her his second homeland.
..........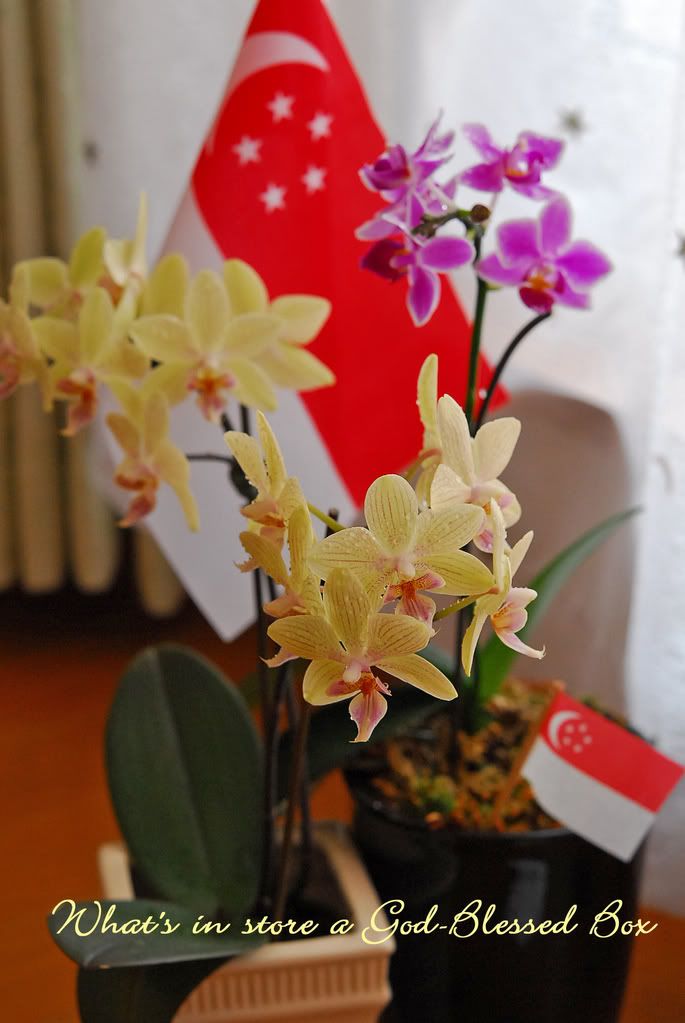 May you grow strong ever more, in peace, prosperity and happiness, Singapore!