This season, the market is overflowing with many fruits at a comfortable price! Thankfully, my favourite cherries and blueberries are playing no exception as well. =)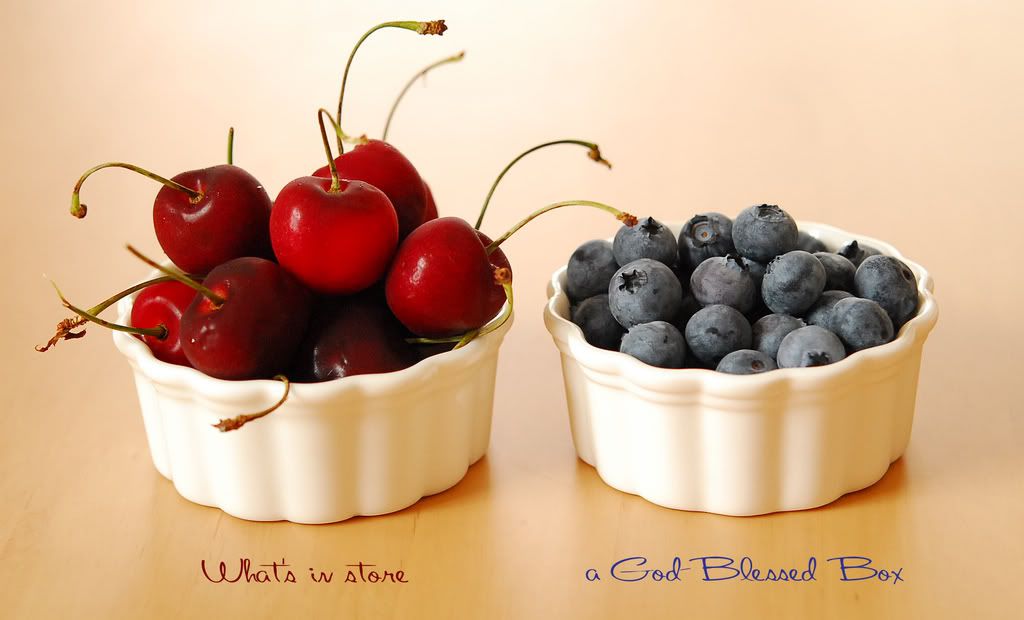 Bear had an assigment in a picture blog sometime ago. The active theme was ' Red, White and Blue ' and right away, I knew I could help. =) Thanks to the timely abundance of the puny fruits.

Fruit tart was all that was on my mind as it is one of my favourtie desserts. A friend kindly shared her recipe with me, but sadly, the recipe demands a food processor that I do not own. So I looked up those recipes on hand and found one which seemingly looks feasible, except for one.


.....................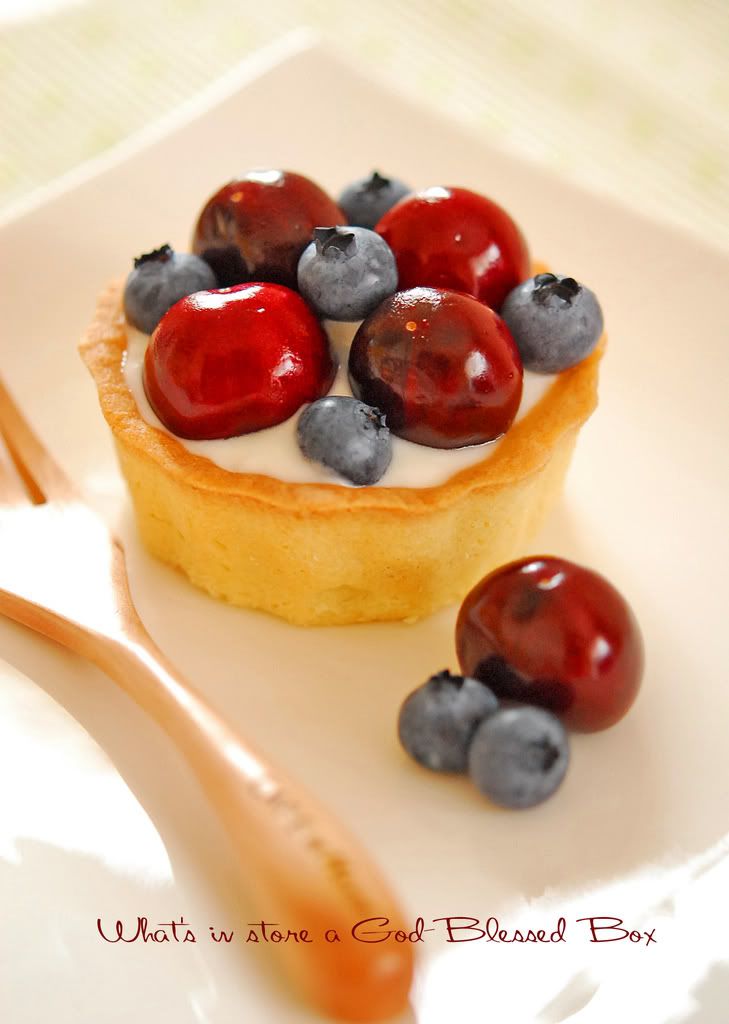 A large frozen ice pad is neccessary, but it's something that I do not own again. Apparently, it is used to control the buttery dough so that it does not melt quickly and get too difficult to handle. I decided to ' cheat ' by filling a tray with water and froze the fella stiff hard. Before use, I placed plastic wrap over so that the dough could sit on it without getting wet. As it wasn't my intention to make many tarts, the medium sized tray worked fine though the ice did melt quite readily in the summer heat.





I tried to fit the dough into tart shells that I have, and landed up producing slightly thick crust. I shall try to distribute the dough thinner next time. =)
To answer the photoblog's call for a ' Red, White and Blue ', I had the fruits combined with yogurt to make it complete, quite glad that I need not prepare some custard for it. =P Bear gladly took a picture of the tart and submitted the picture, like a happy boy with homework done. =)
So tart making isn't all that difficult like I've imagined afterall, and I'm sure that I'll try it again very soon. Bear thought fruits and yogurt topping was refreshing and healthy, he has already ordered one with mango toppings and asked when would it be served. ( ~ ~;)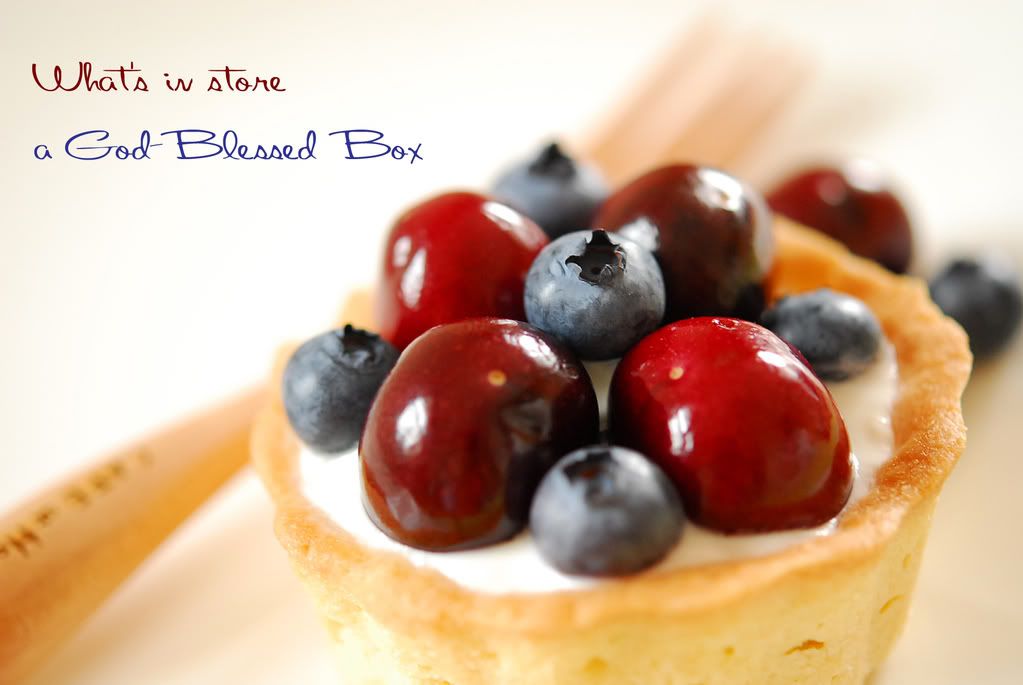 Recipe for tart's crust

adapted from Japanese recipe of fine sweets

Makes 8 crusts
Bake ware required : 8 Diameter 6.5 x height 2cm tart shells, frozen ice pad



Ingredients

Non salted butter : 50g soft at room temperature
Sugar : 30g
Egg : 25g
All purpose wheat flour : 100g
1. Preheat oven at 180 degrees.
2. Spread butter over tart shells and put aside.
3. In a bowl, mix softened butter with sugar using a wooden spatula, until the mixture becomes smooth. Add in egg and mix till incorporated. Add in flour and mix till traces of flour disappear.
4. When the dough is done, roll into a rod and cut into 8 portions, and roll them into balls. Place them on the ice pad.
5. Dust wheat flour over the balls of dough, and press them flat to spread the dough.
6. Fit flattened dough into tart shells. Use a fork to stab holes into dough at random areas.
7. Bake at 180 degress for 12 to 13 minutes. Extract the crust when tart shells are cooled.

I guess being deprived of what's required doesn't always mean an impossible ending. Try looking around for what's available, and they may just compensate finely. I hope it works for you too. =)