Summer time...
I'm placing my God-Blessed Box ' under a shade ' till Summer wears off, the white background shall resume later. So, does it feel like the heat has dissipated a little now? ;)
Summer waves came crashing in during the long weekend, it was sizzling hot everywhere! Even a tropical-born like myself feel dehydrated every other minute.
While most would have rushed to the sea for some windy beach romance, Bear and I would rather have a solitary getaway. Nothing much, we merely had tea.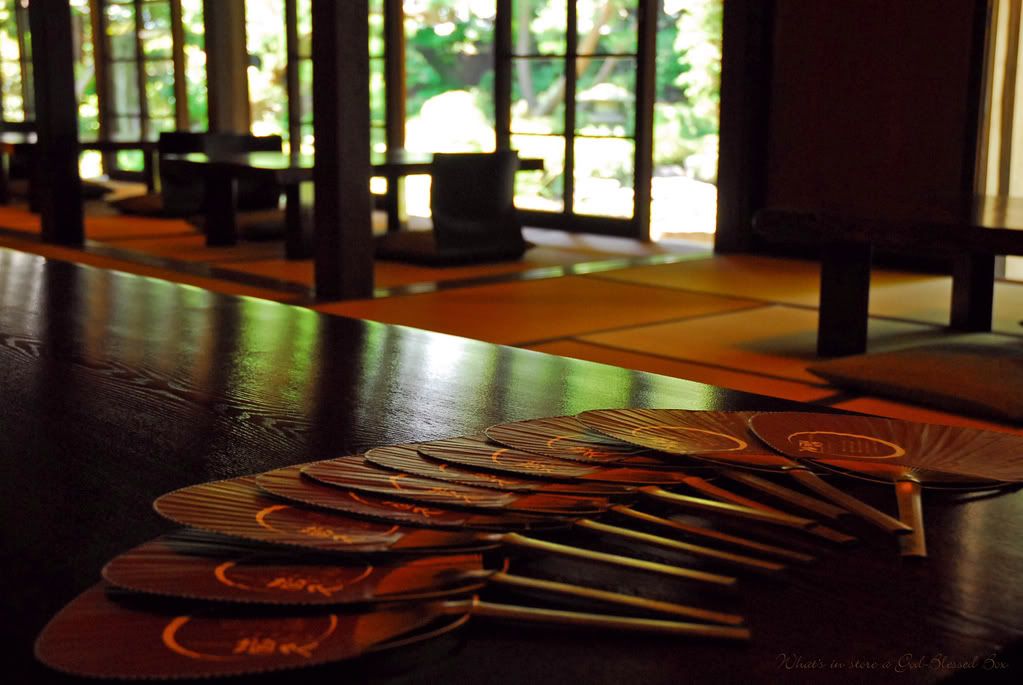 Japanese Teahouse makes a good shaded retreat. We would visit our favourite teahouse during Summer for light desserts. Reclining on tatami-mats at our favourite spot, enjoying the cool breeze and greenery of Japanese garden, some simple pleasures we probably got to thank Summer for.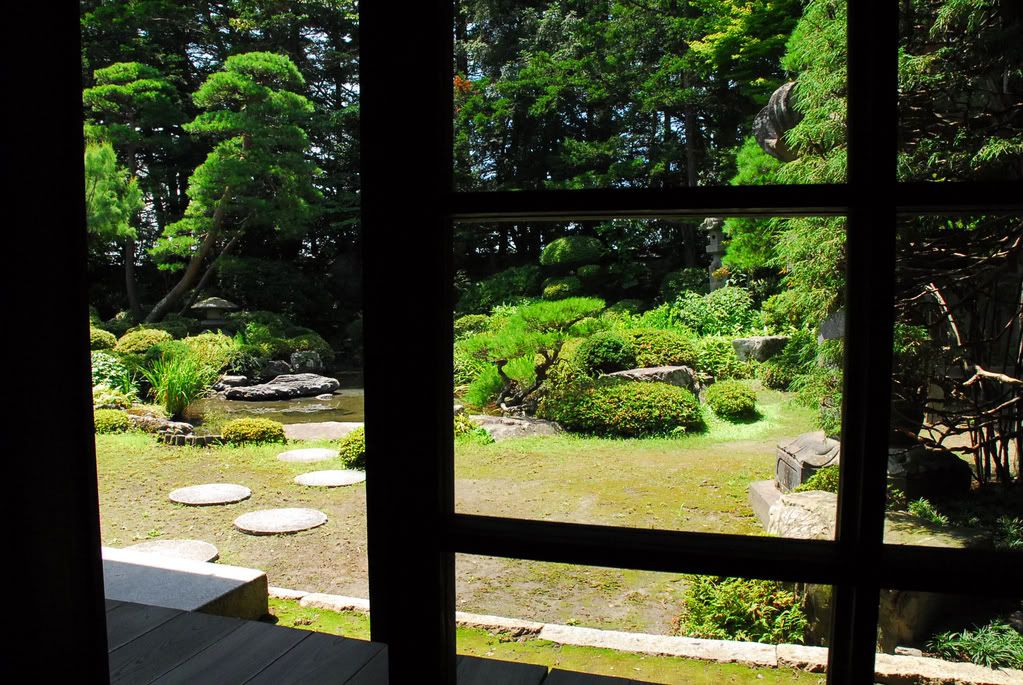 This Summer, we had traditional Japanese green tea, sweets and pudding. Every dessert was lusciously refined in taste and aroma. We tend to share everything, and this is when I agree that 2 together are better than 1.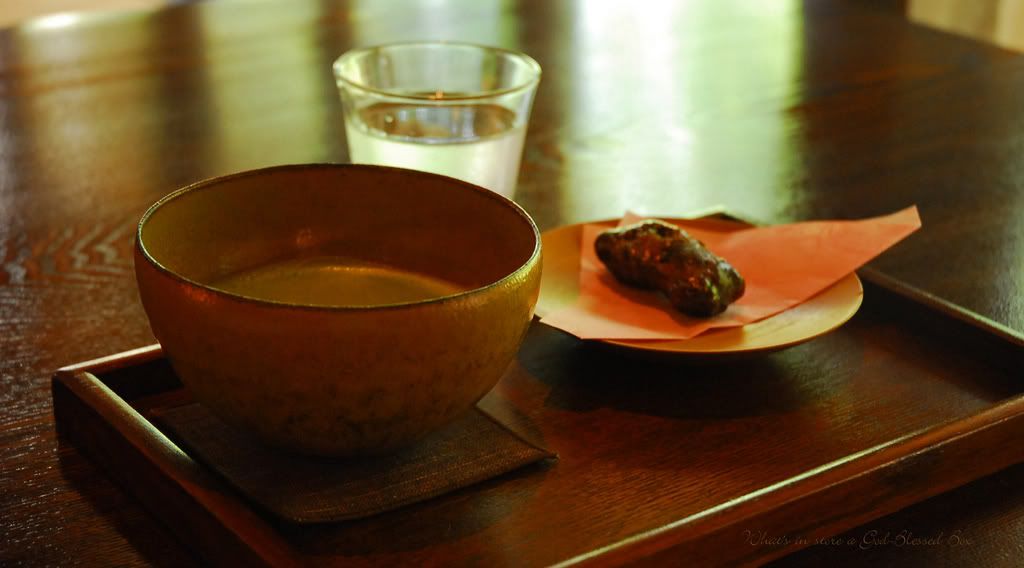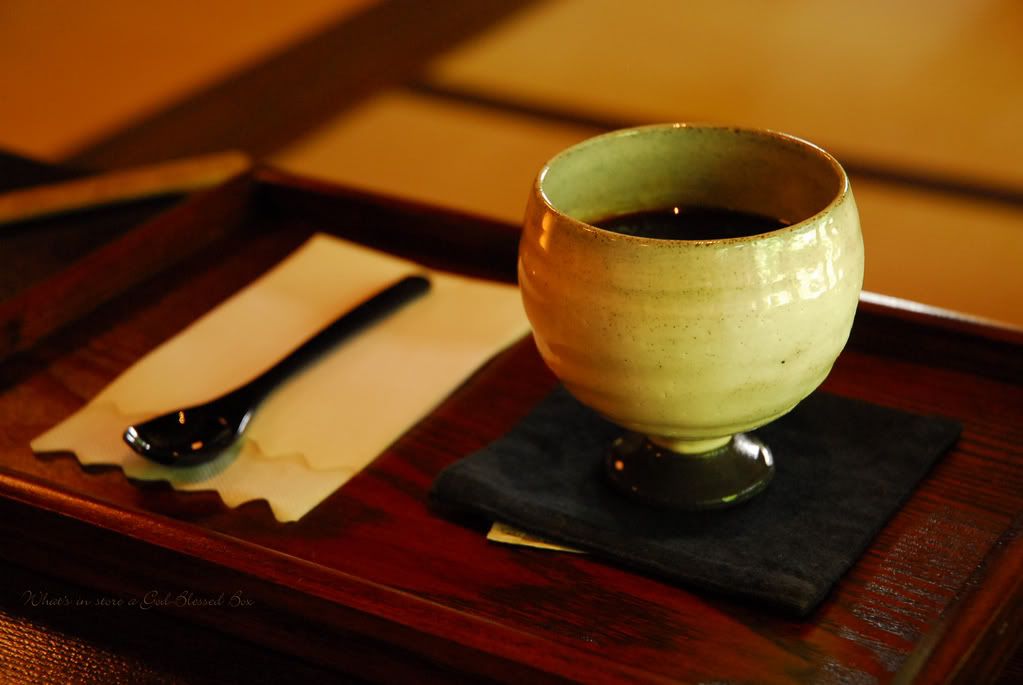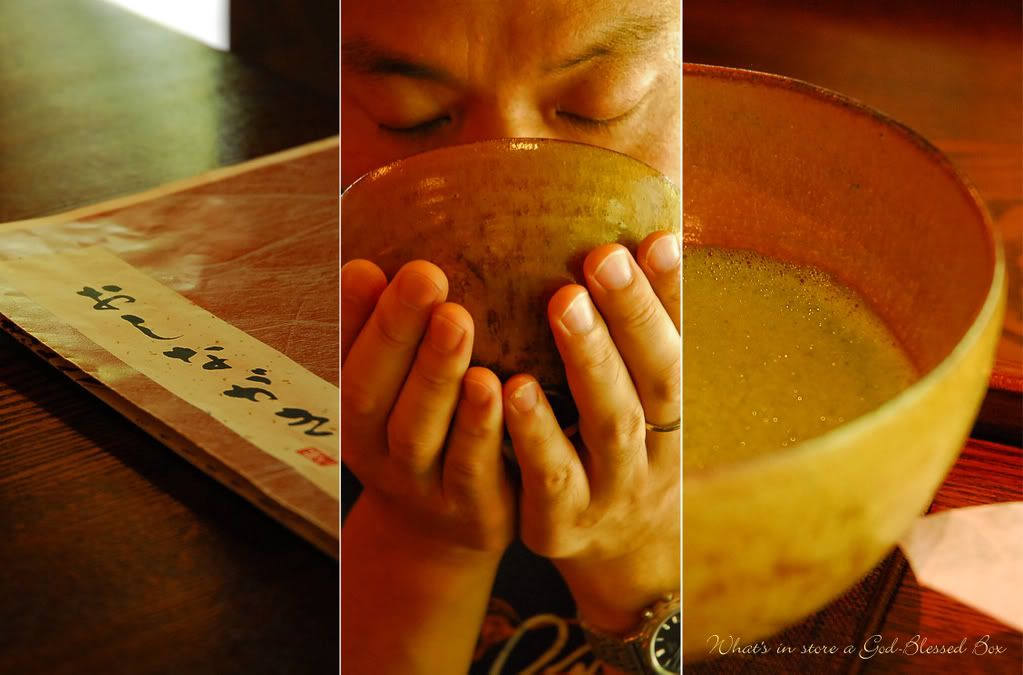 Stardust usually hesitates to take pictures at restaurants and etc, embarrassed to arouse peoples' attention. We were fortunate to visit at an hour when customers hadn't walked in, so I was able to take a few clicks without distraction.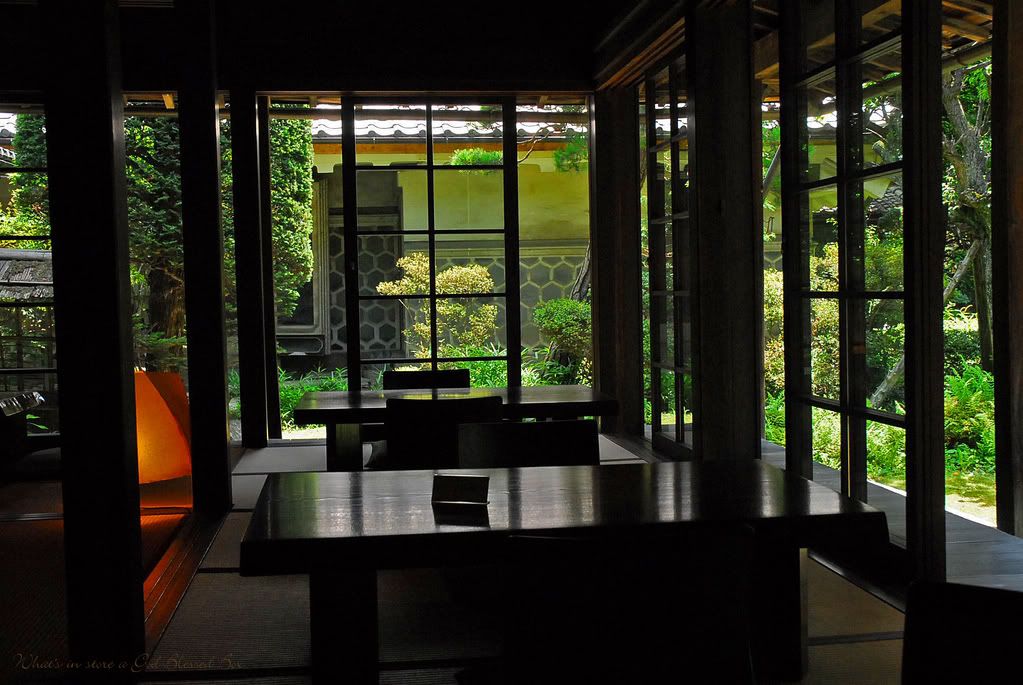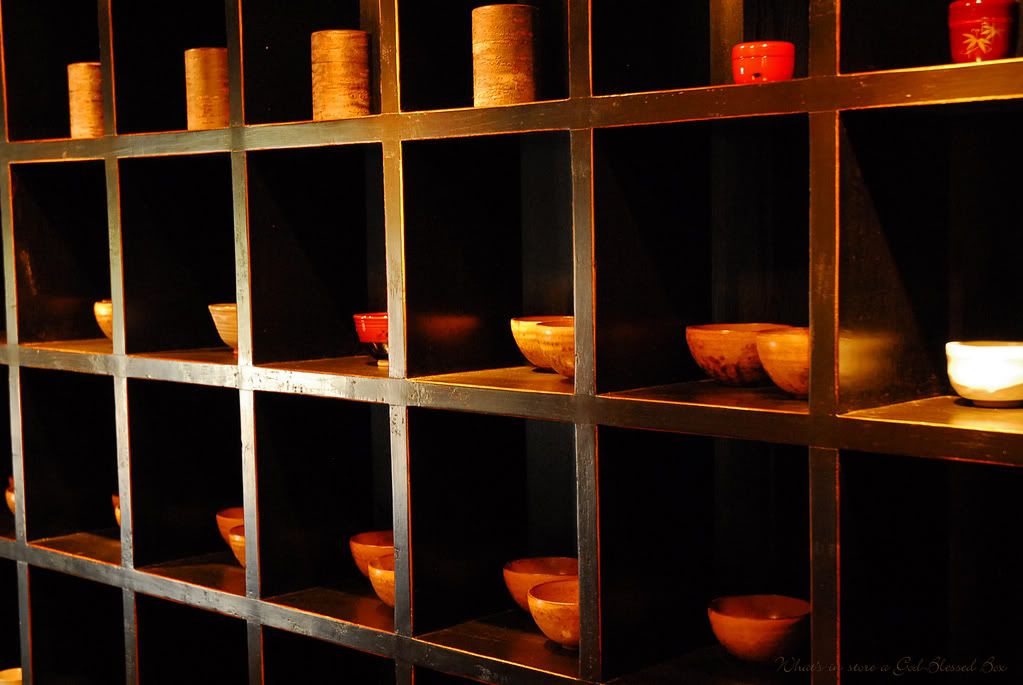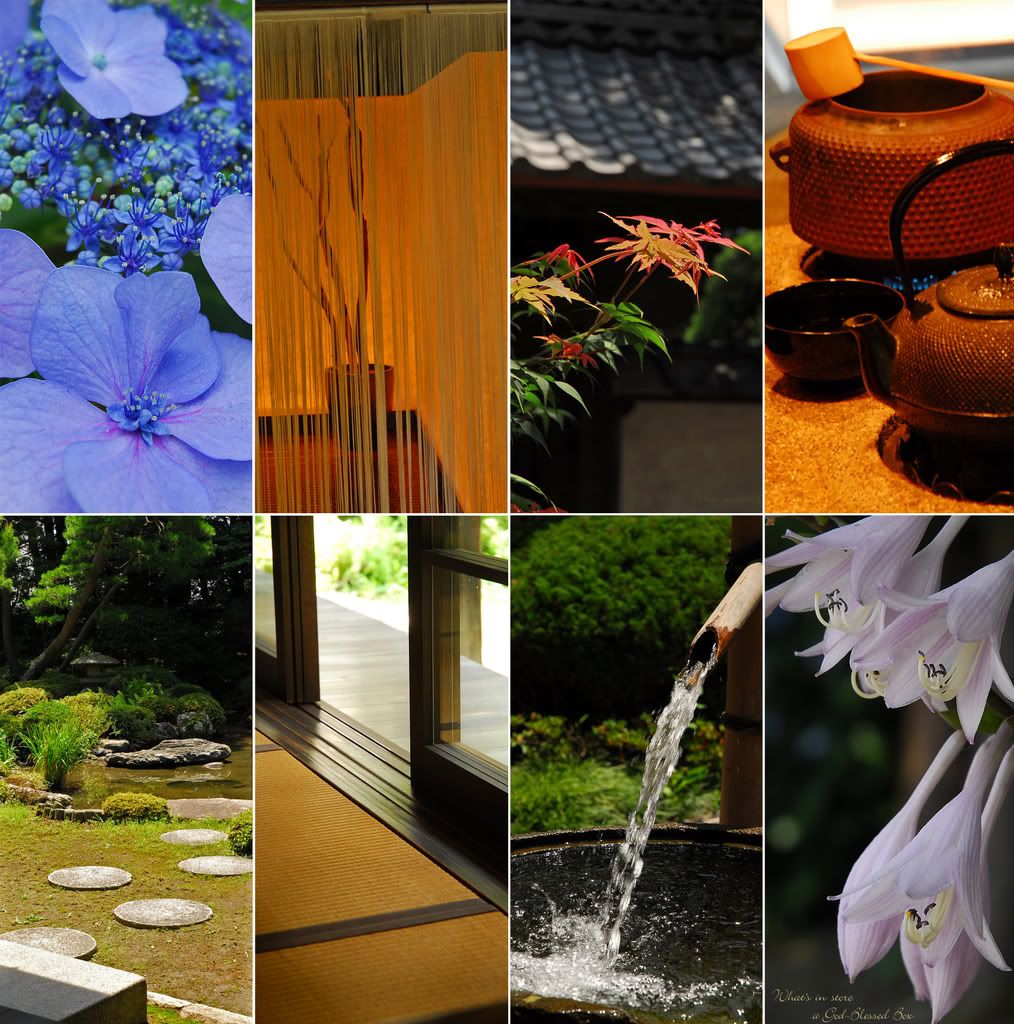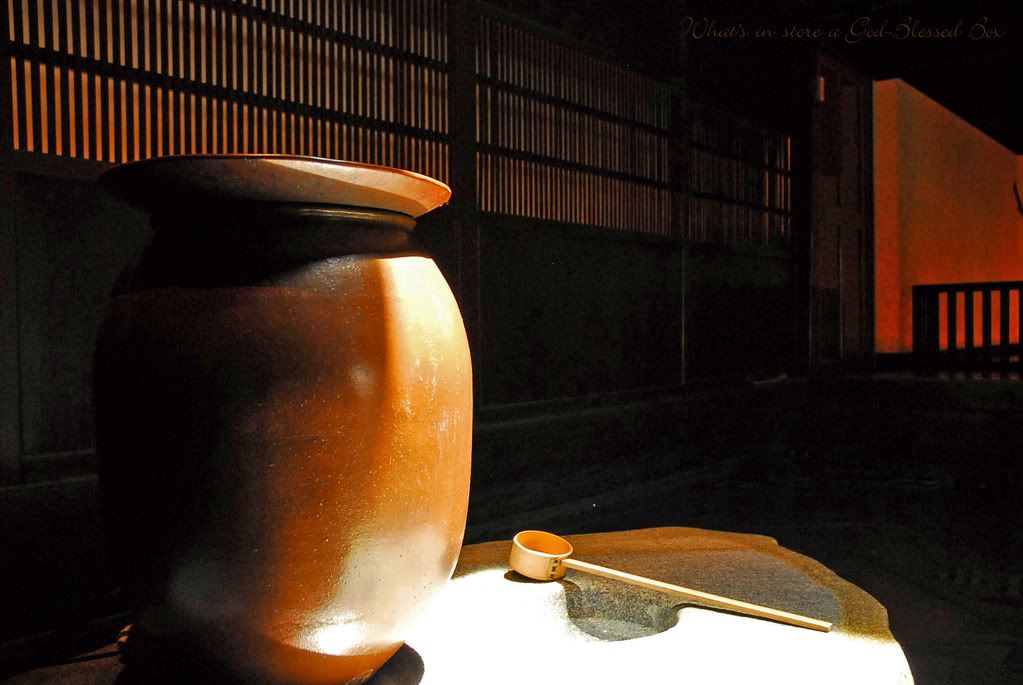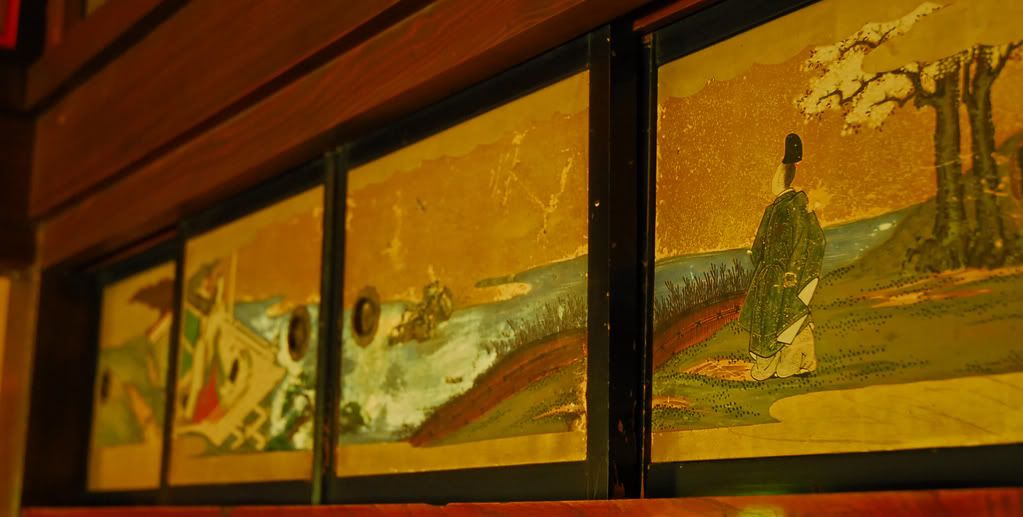 When we left, the lady who served us claimed that it was the best time to visit the teahouse as it would be really hot by next week. The traditional place isn't facilitated with air-conditioners so the heat is expected to be unbearable later. The teahouse used to enjoy good patronage in the past, but things have changed ever since Summer in Japan has got so much warmer.
I felt sorry when I heard this. Global warming has definitely affected many areas that we least noticed or imagined. What a shame...
Nevertheless, I hope it'll be a week of gentle Summer on your side.