S

ince Sunday, there at the center of the dining table stands this mug with herbs and Lavendar.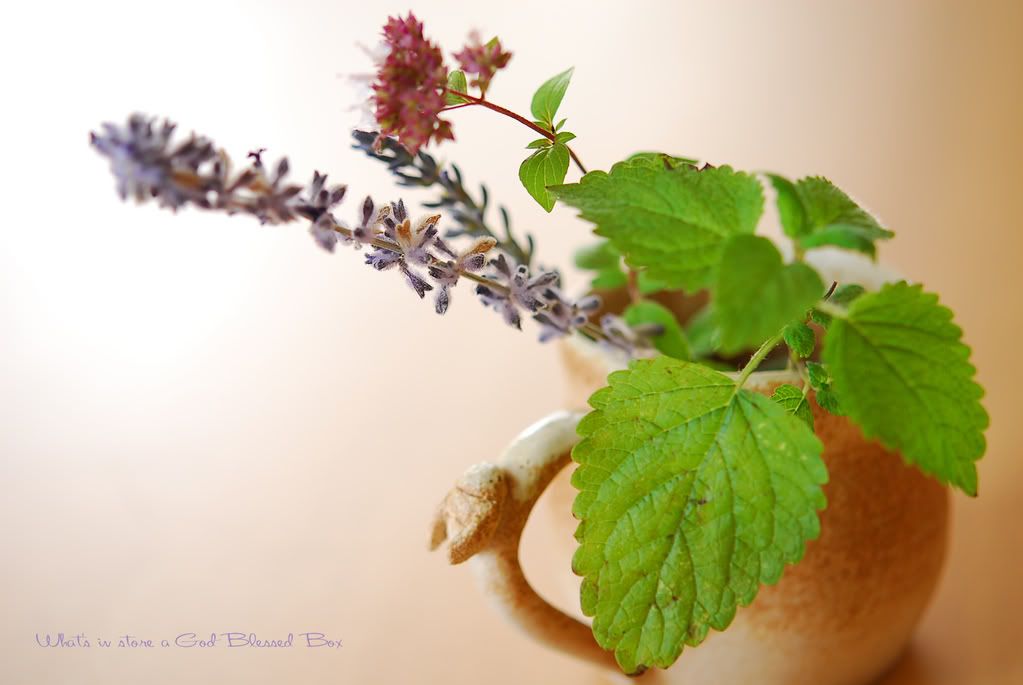 When we left a restaurant on Sunday afternoon, my feet paused as I admired the herbs and plants raised by the owner of the restaurant. Bees hovering over Lavendar, fluttering butterflies... the fragrance of flowers and herbs must have smelt like paradise...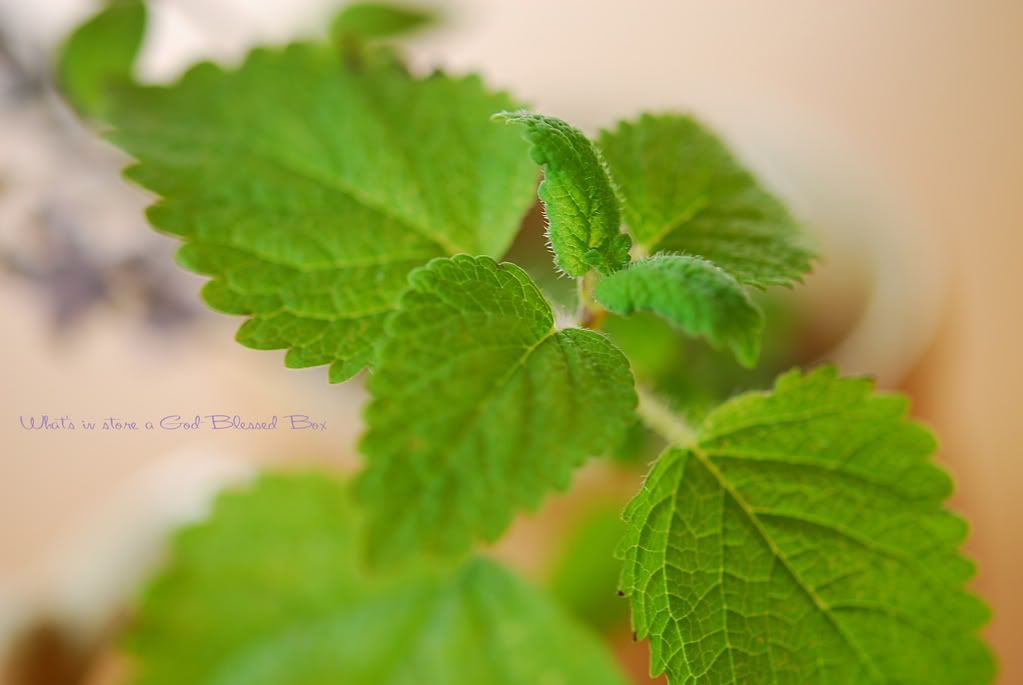 Mint

The owner happened to leave and noticed us. In a very casual manner, she plucked some mint and offered them to me. You have no idea how touched I was... Next moment we knew, she started plucking Oregano and Lavendar, insisting that I should have them...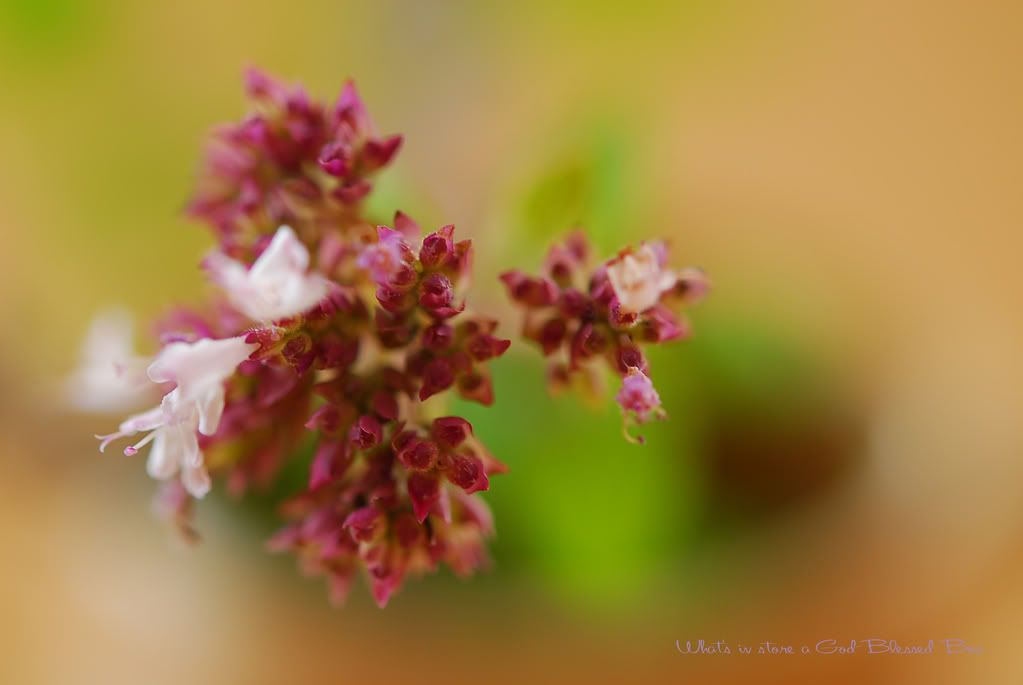 Oregano

Extravagant and expensive things are but fleeting pleasures and they delight me no more. On the contrary, simple gesture like this brings me such joy. A warm ' Hello ', some simple sharing... when people take time just to get their thoughts across to me. =)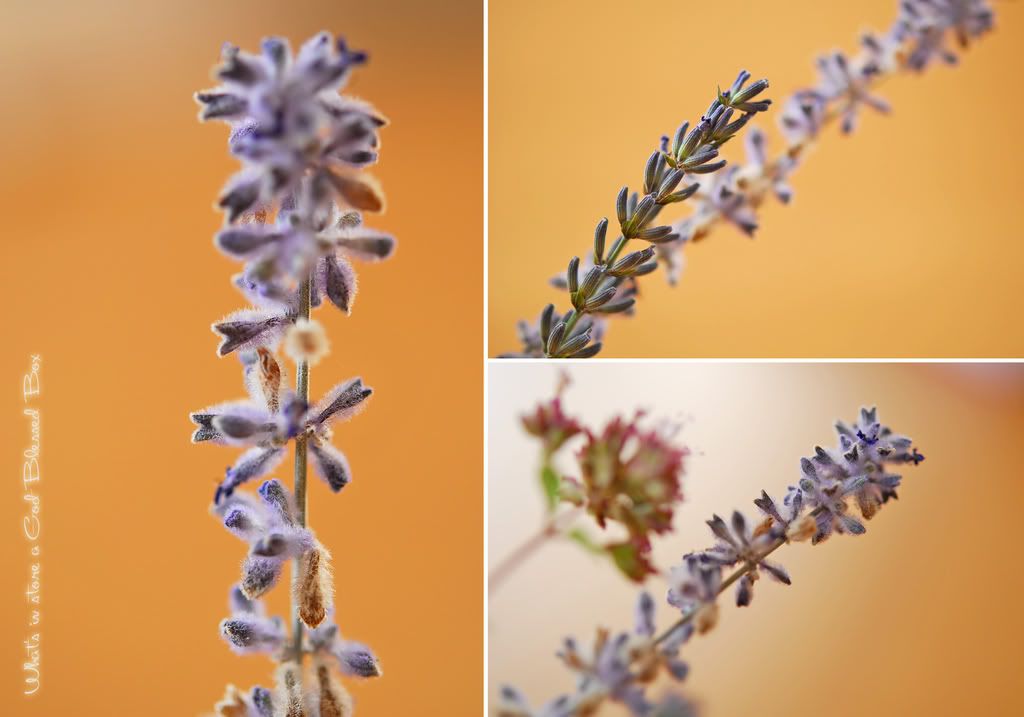 Lavendar
Lavendar can be gathered at a very cheap price at

this place

we visited sometime before, but I didn't have the heart to snip off the beauties. The lady who must have taken pains to raise them, gave them away so generously. And though one may think these are nothing from her overgrown heaps of herbs and plants, I really appreciate her gift cos they must have been precious to her.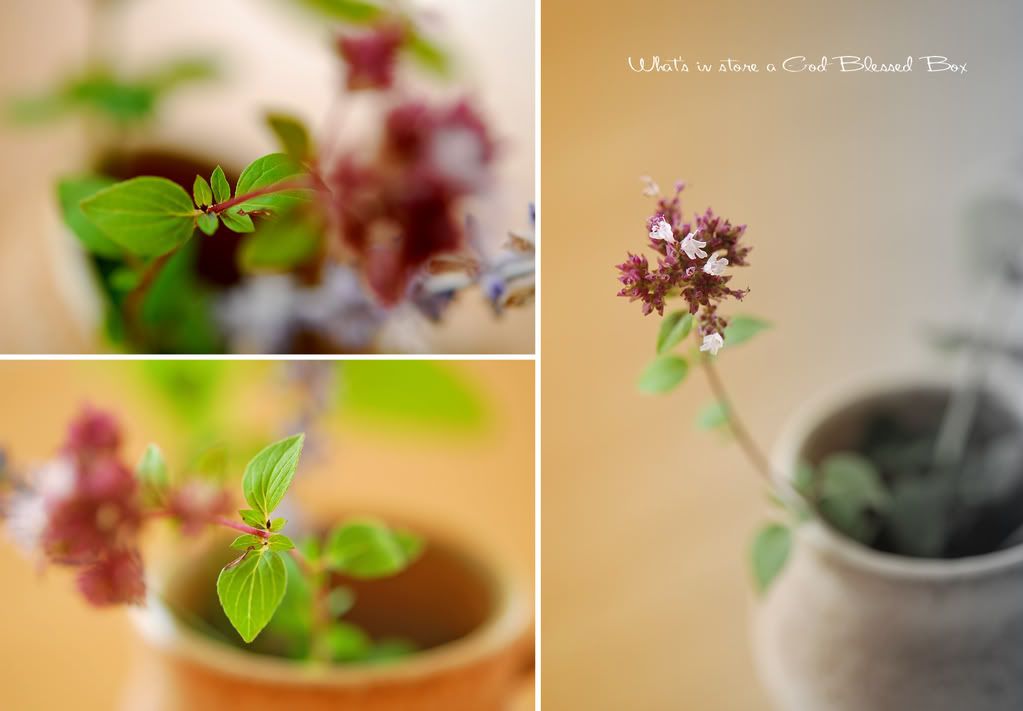 Oregano
Ok. I've learnt some tips in the past on how to raise herb from a single stem. I'm trying the method now, hopefully it works and I'll be able to generate my own Mint and Oregano. Shall keep you posted if progress is showing here. ;)
I thought they look good in

the mug I made

=) Should they really grow, I want to share my Mint and Oregano with others too. And spread the love...