T
he
mugs and plates made in May
were ready for collection, on the day just before the Bear had to leave for his business trip! =D

Every single work is intact and whole. Experienced potters would know well that potteries are liable to crack or break due to various factors, so our attempts so far are considered truly fortunate indeed. =)
The Bear made a new mug, a small plate and a dish with a leaf-like motif. He's delighted with the produce but a tad dissatisfied with his mug, cos it didn't end up the shape he desired.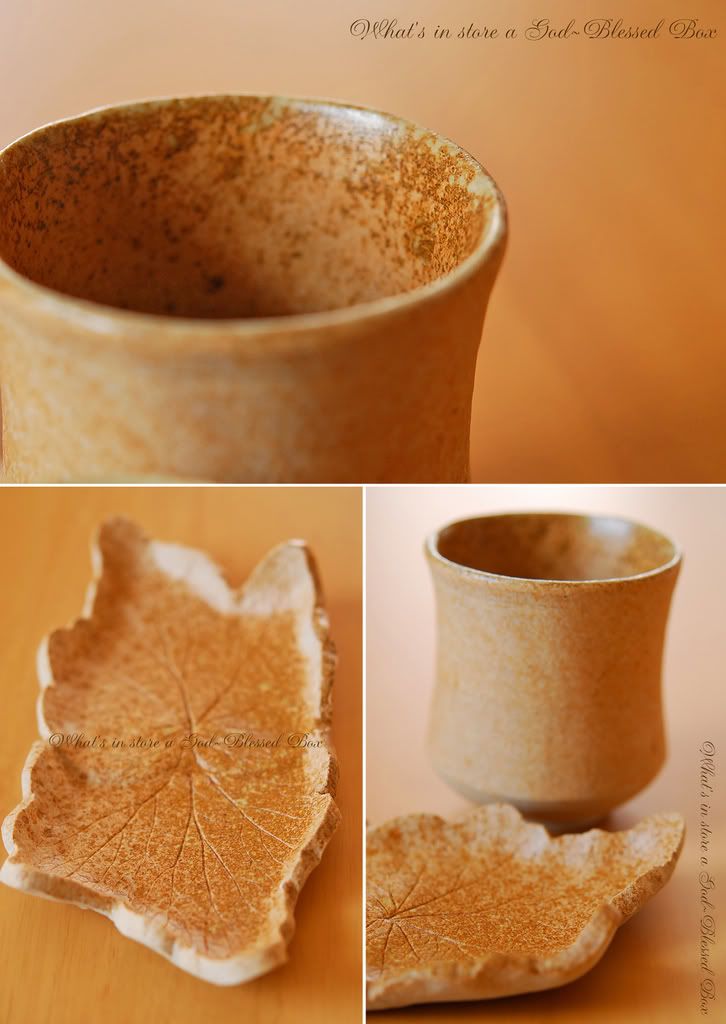 Mine turn out exactly how I wanted them, I can now load lots of cookies beside my cup of favourite tea. =D The bee planted on the handle is perfect, no one would have recognized its identity without me revealing. LOL!!
I'm not too pleased with my plate in a way cos the curvy finish is obviously unbalanced. The Bear insisted that this is the very evident of it being handmade, and so I dismissed the flaw a little. We still love every single piece of work nevertheless.
Of one thing I am sure, the Lord my Potter, has fashioned me carefully by His hands with loving intent. Unlike secular men, He finds no fault in every beloved creation that has allowed Him to mould and make.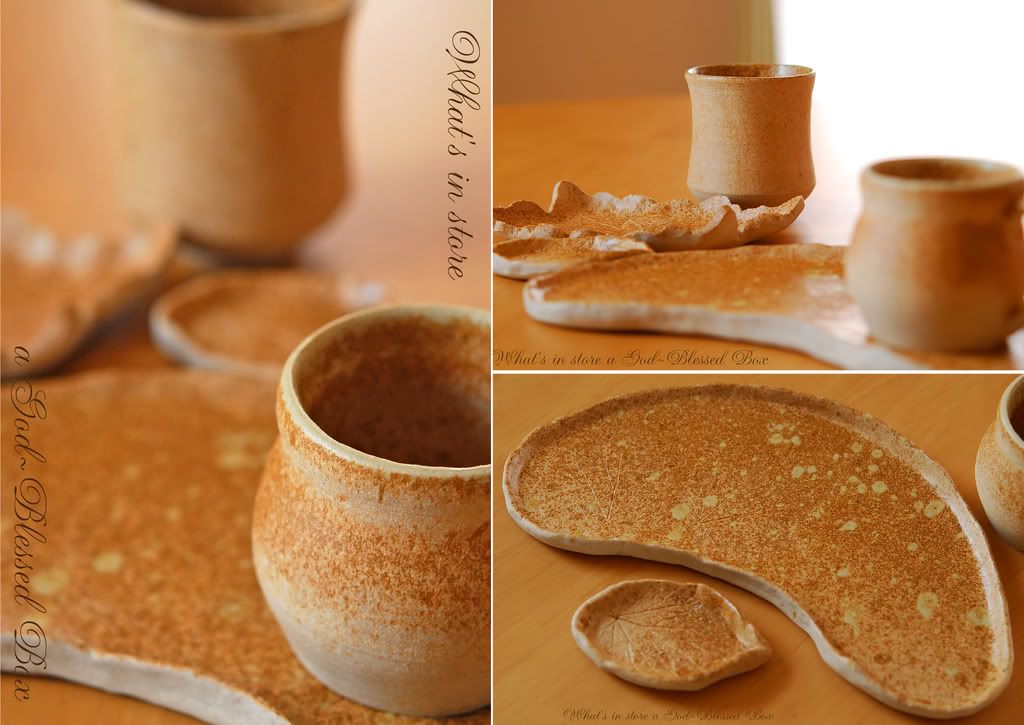 It's Friday here, I'll have a quiet weekend though. Still trying hard to decide whether I should drive out for ballet lesson tomorrow, it'll be really scary if I drive myself into trouble!


Have a splendid weekend now!!