Summer is a good time to catch tropical flowers in cold Nagano. The visual treat being 期間限定 which means ' for a limited period only ', ends once the friendly temperature dips low cold.


On this day when the ever so familiar plant showed up before me, I felt the good old Bougainvillea took away every single tire after a ballet lesson, and I was completely rejuvenated... =)


I miss Bougainvillea... How queer that I've never noticed them back in Singapore even though they flourish proudly everywhere.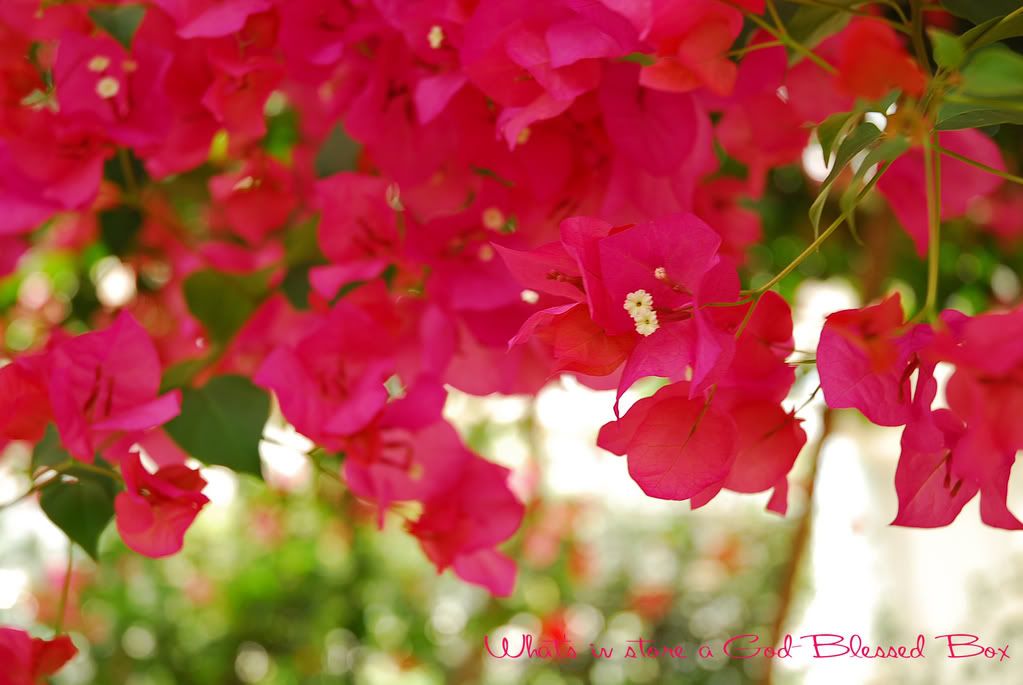 In a way, I agree with some that man is strange. I realise that in the past, I used to snub at the good things presented to me unreservedly. Man tends to take things for granted and crave for things that he does not own. Nope?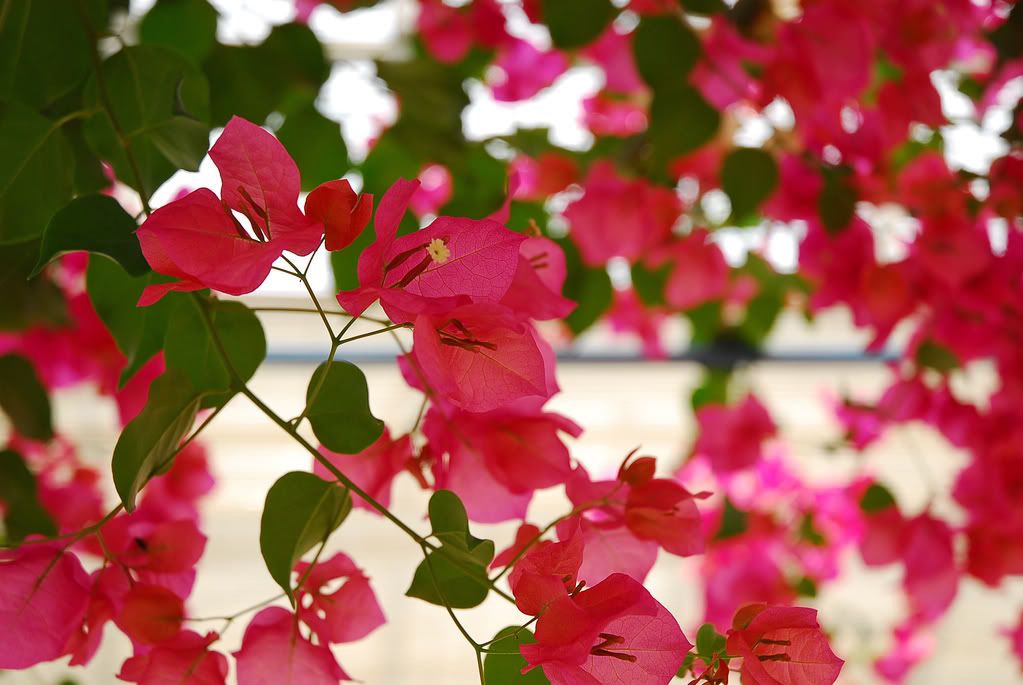 While Bougainvillea has never appealed to me in the past, it's a wonder how they pluck my heartstrings when I see them in Japan. The coveting bug was acting up, badgering me to get a pot of Bougainvillea, but I stayed composed and decided to check. True enough, Bougainvillea needs to be brought indoor during winter period and only thrives at extremely hot temperature.

I love Hibiscus too, but my pots didn't do well and they withered as soon as winter set in. Rearing tropical flowers in seasonal countries prove to be regretfully tricky indeed, and I'm just not too prepared for a second heartbreak.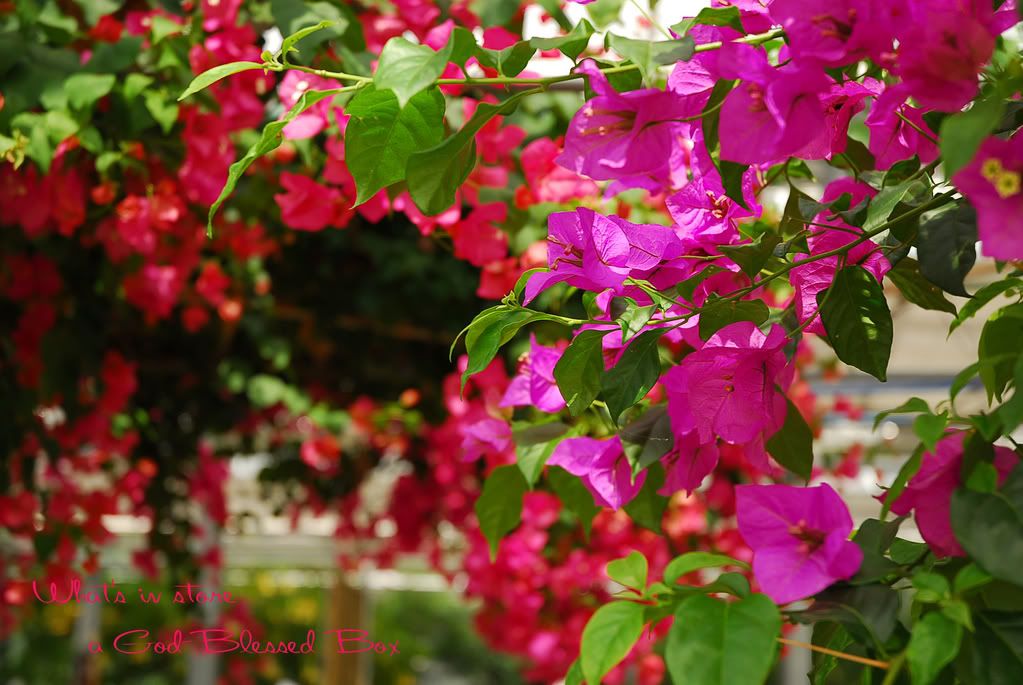 So, admiration of Bougainvillea is limited to Summer or when I'm back to Singapore. You who see Bougainvillea all the time, do you not gasp at its beauty?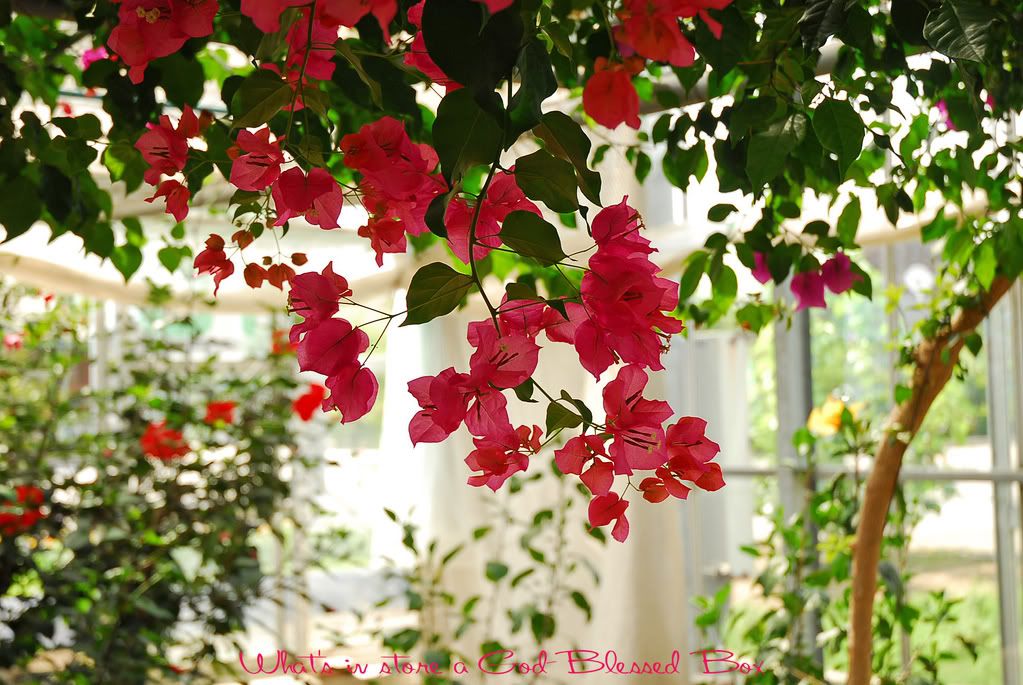 Japan will be enjoying the ' Obon ' holiday ( ghost festival ) with a stretch from tomorrow to Sunday! Yes, I'm looking forward to a good break though we may not be travelling far. For starters, the Bear is taking me to some secret treat tonight =) I wonder what is he up to this time... =P