F

eel the beat, with the 太鼓祭り, Drum Festival!
It is one of those traditional events held during the Obon Festival ( Ghost Festival ) last week, but don't get me wrong, this is not practised countrywide. Japan has probably countless festivals celebrated at different prefectures, and not necessarily common.
Catch the array of drums, huge ones and small across the stage, a good 500 of them, with kiddy, elderly and in-betweens enthusiastic drummers!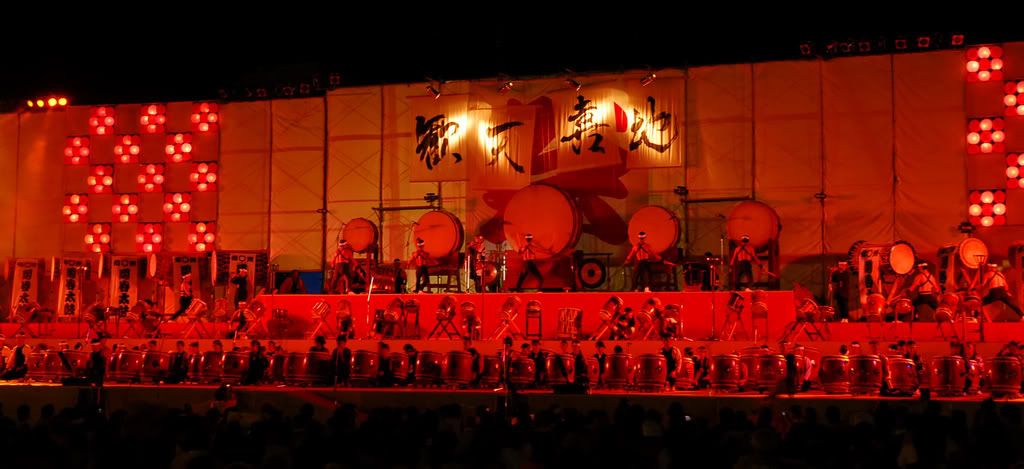 Know what I mean that the stage was h..huge, my lens couldn't cover the entire stage though we were a good distance away from it!

Break the silence of the night... Let the festival begin! Hear the drums from over 2 kilometers away!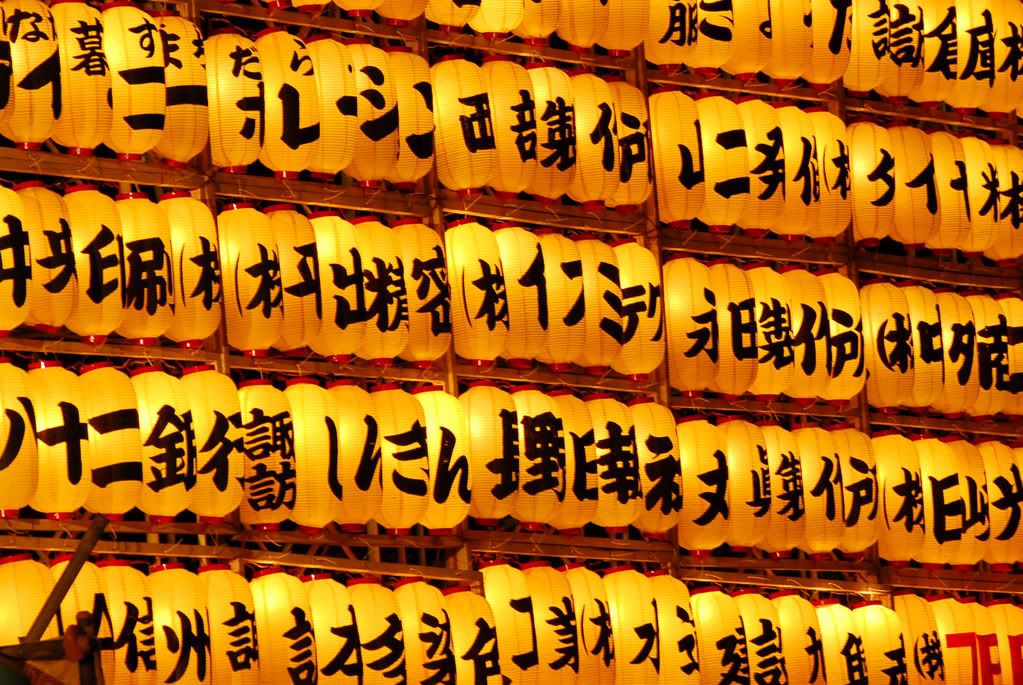 Feel the earth move under your feet! These guys set your heart racing and goose bumping!
They shall show you their vigour with their deafening blows! They'll prove that traditional Japanese tunes can sound so unbelievably contemporary!
Give it up for the ardent mass! These are no professionals but mere residents of the neighbourhood who trained hard over months for this festival!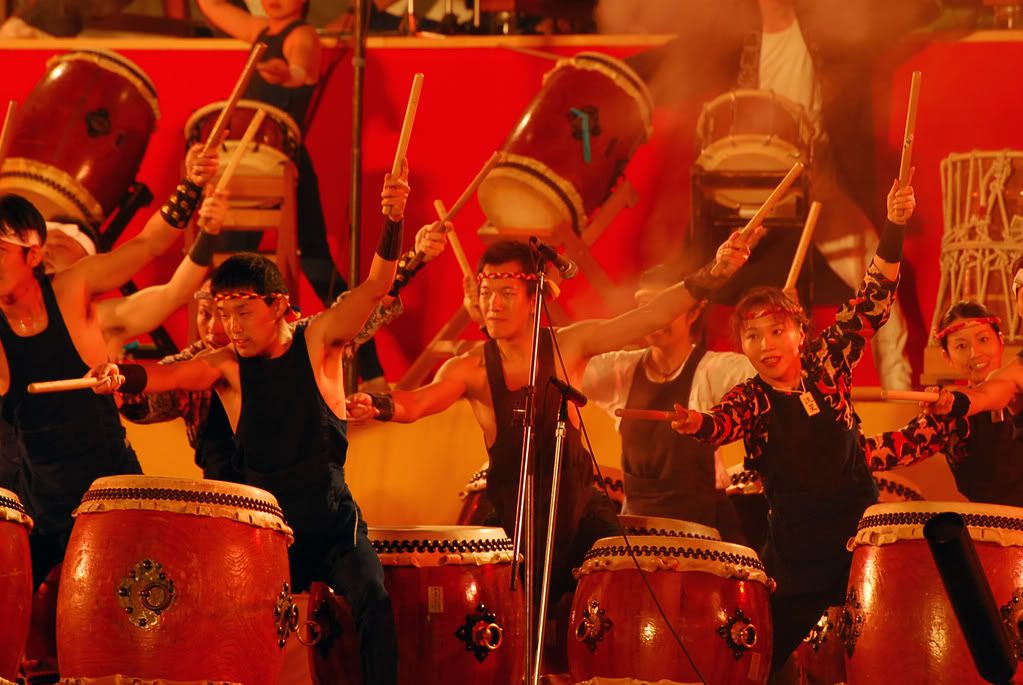 Get skimpy in the summer heat!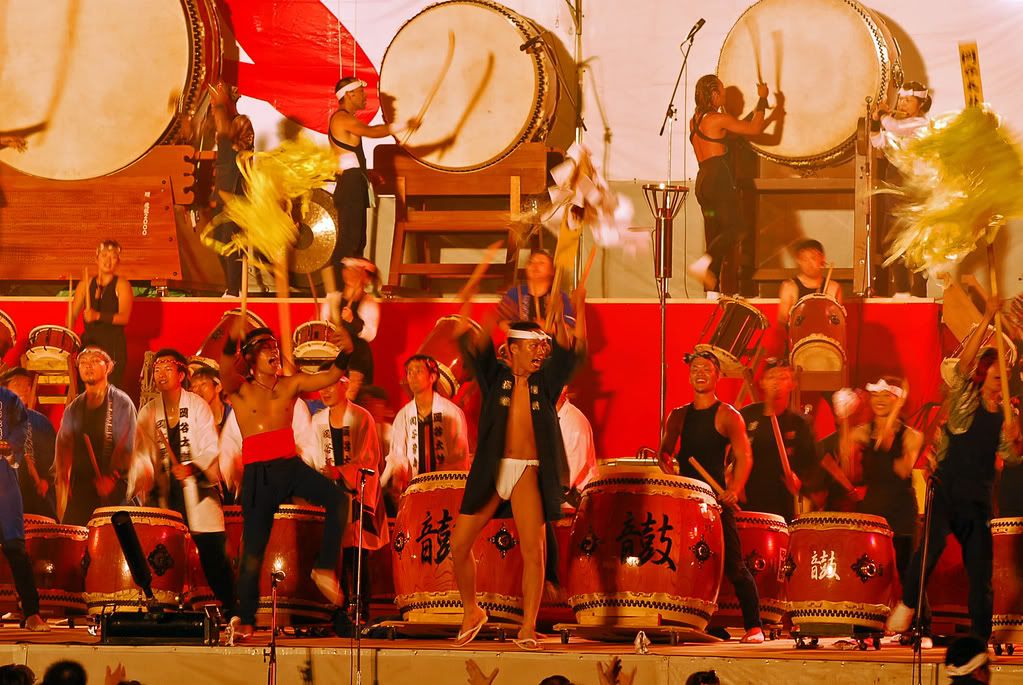 Get skimpy and high! Spot the unbashful in red underwear pictured below!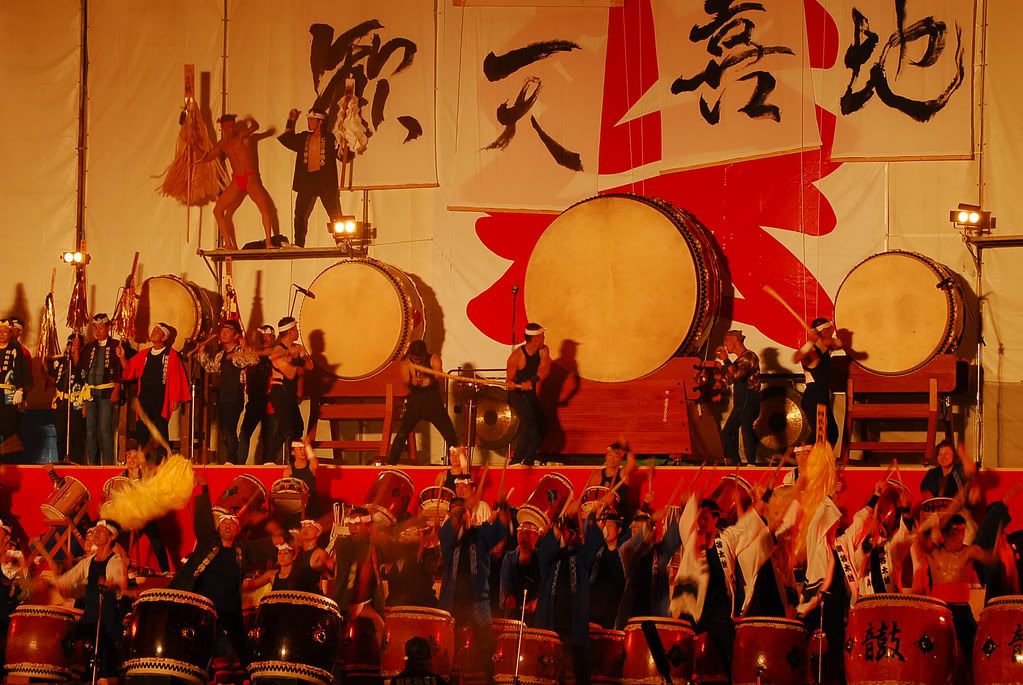 Get rowdy! Spit fire!! More smoke! It's Summer!
I admire these people who stay devoted to their tradition over years. The thousands of spectators roared with performers on stage to make it a big night for Summer.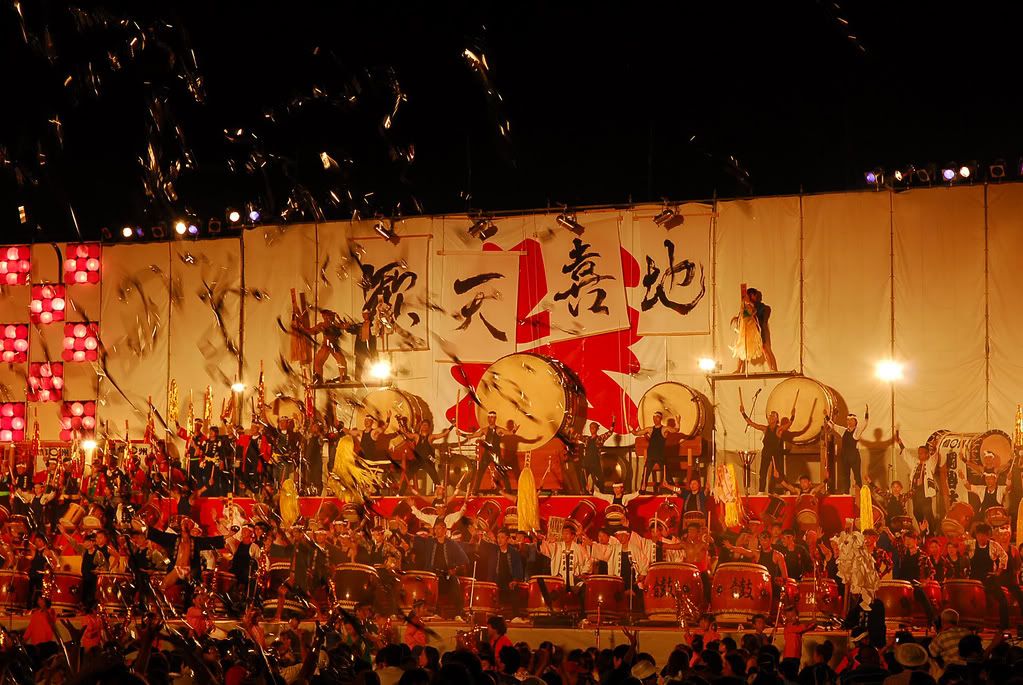 I wish I could send the rhythmic drums through the post but I can only afford some poorly lit pictures, we were really too far away from the stage. Nevertheless, I wish I've sent some festive delight your way!

YooHoo! Have an upbeat week ahead!! =D