S

ummer nights...
I'm not sure about others, but to us, Summer is all about night time pleasures.
During Summer in Japan, fireworks displays are held across the country. At the comfort of our home, we get to watch 2 displays over the east window, and 2 at the north windows. =) The fireworks usually last for 2 hours or so, so they are quite a visual treat during cool nights of Summer.
Sometimes, we'll set off to larger displays, like this one held annually at the largest lake in Nagano,

Suwako

.
On this day, we were truly thankful that it did not rain as forecasted. =D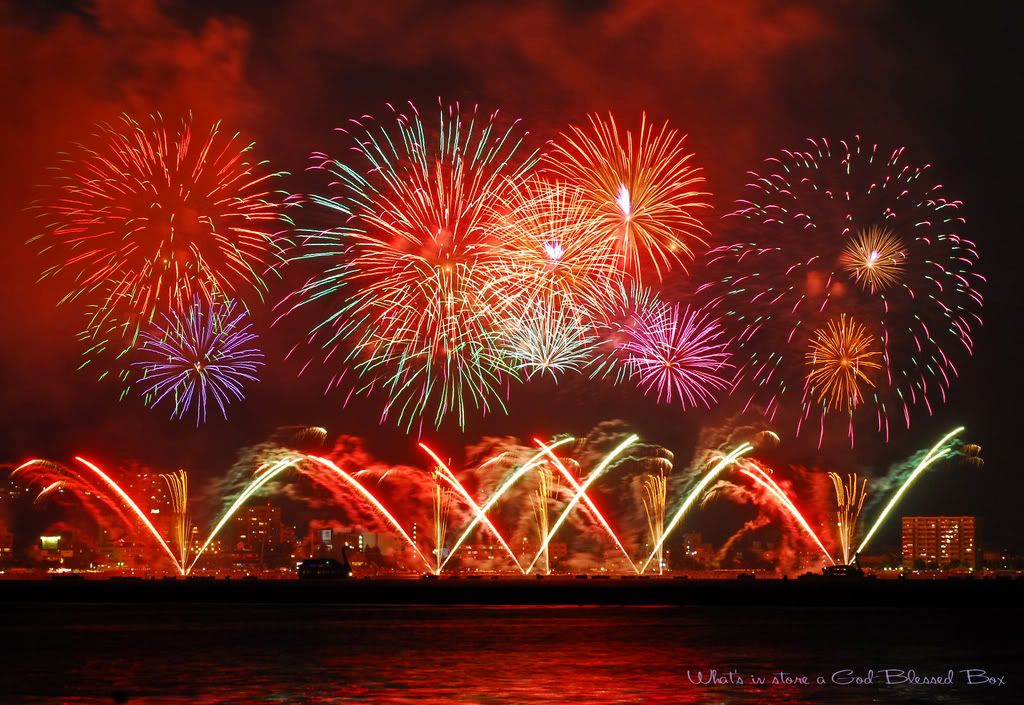 We caught the display at the opposite bank of the lake, so you know, the water featured in the pictures is actually of Suwako. And if you manage to catch some ' swan ' figures on the lake, they are actually ferries that act as visitor attractions of Suwako.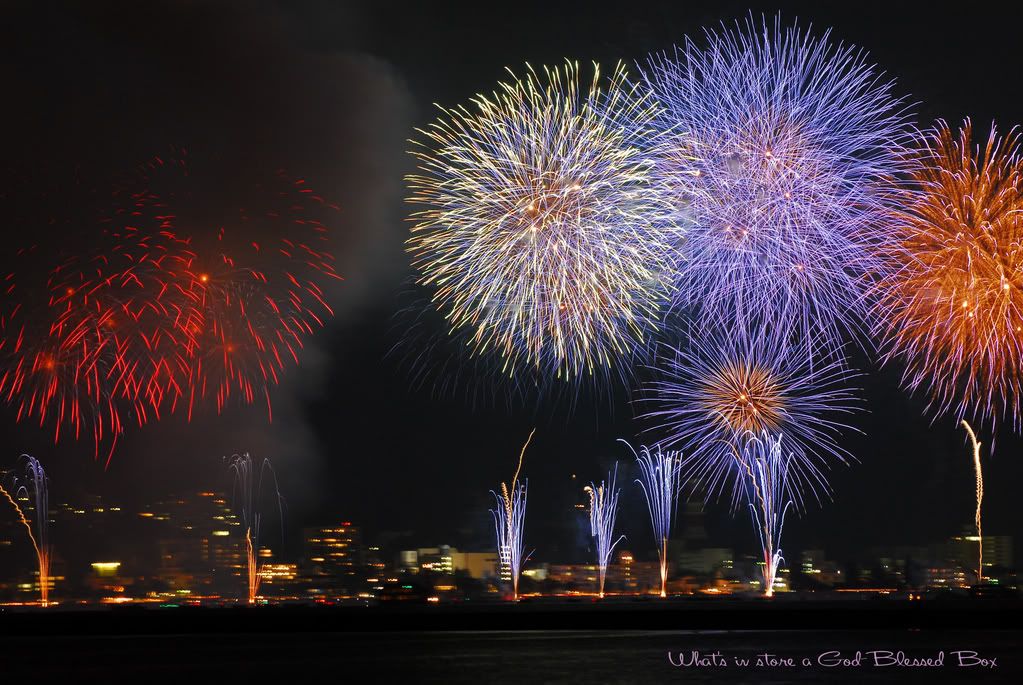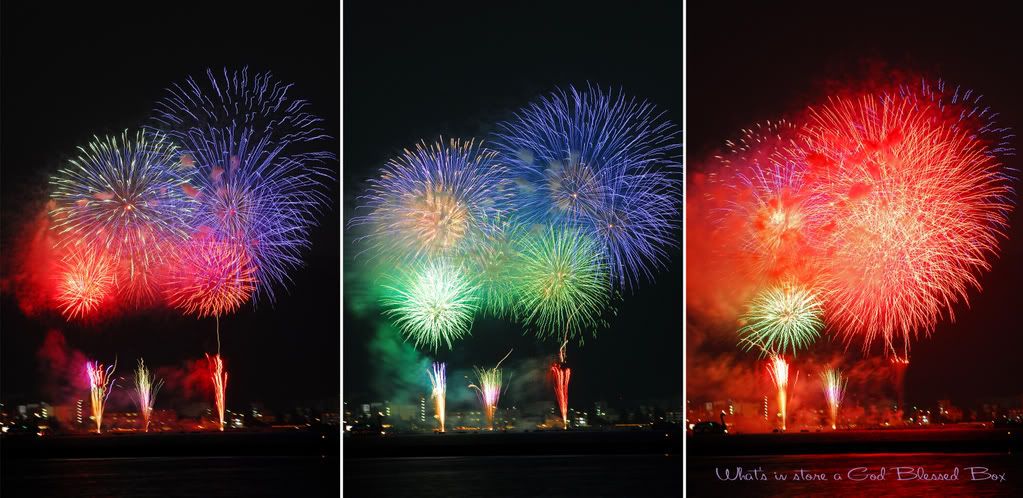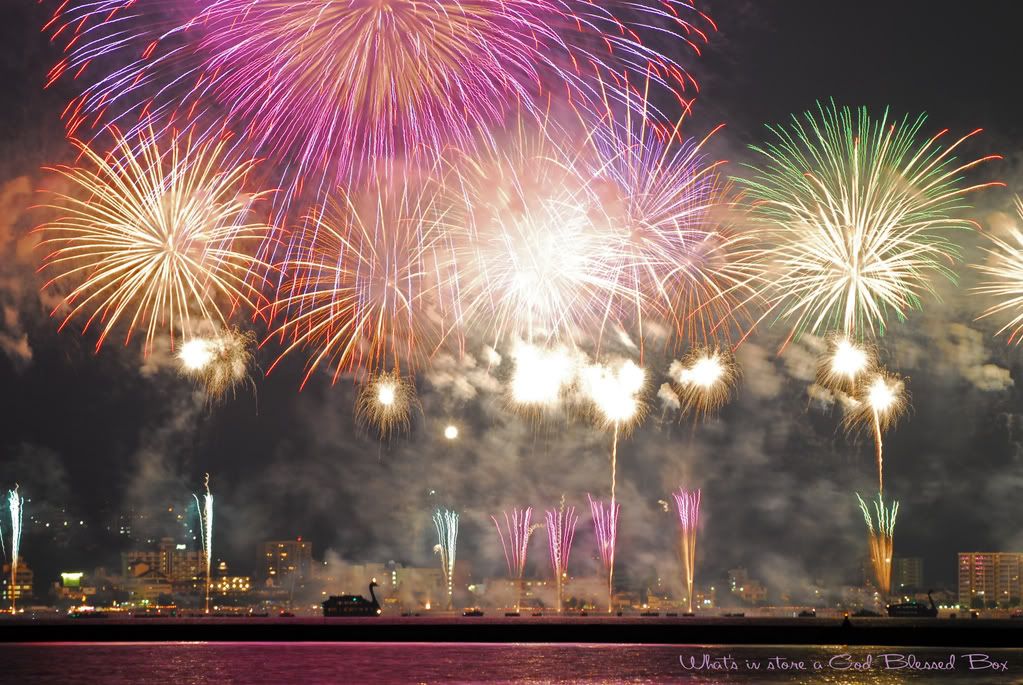 In a rather conventional way, the finale in Suwako always end with a blast in mid-air, and other two upon the lake's surface; to form a ' firework trilogy '. It was a breathtaking experience for me when I watched it for the first time.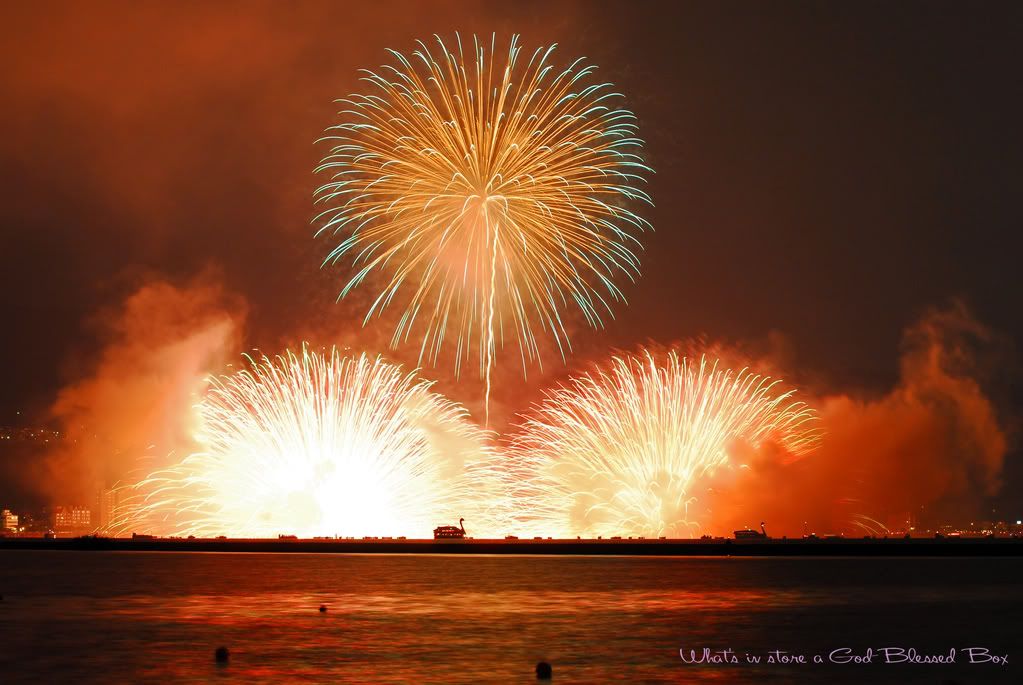 I didn't take much pictures, enjoying the show was all on my mind. ;P Hope you've enjoyed the fireworks galore anyway. Last but not least, Spot the Heart. ;)