G

iven its enchanting aroma, I guess nobody possibly hates Lavender.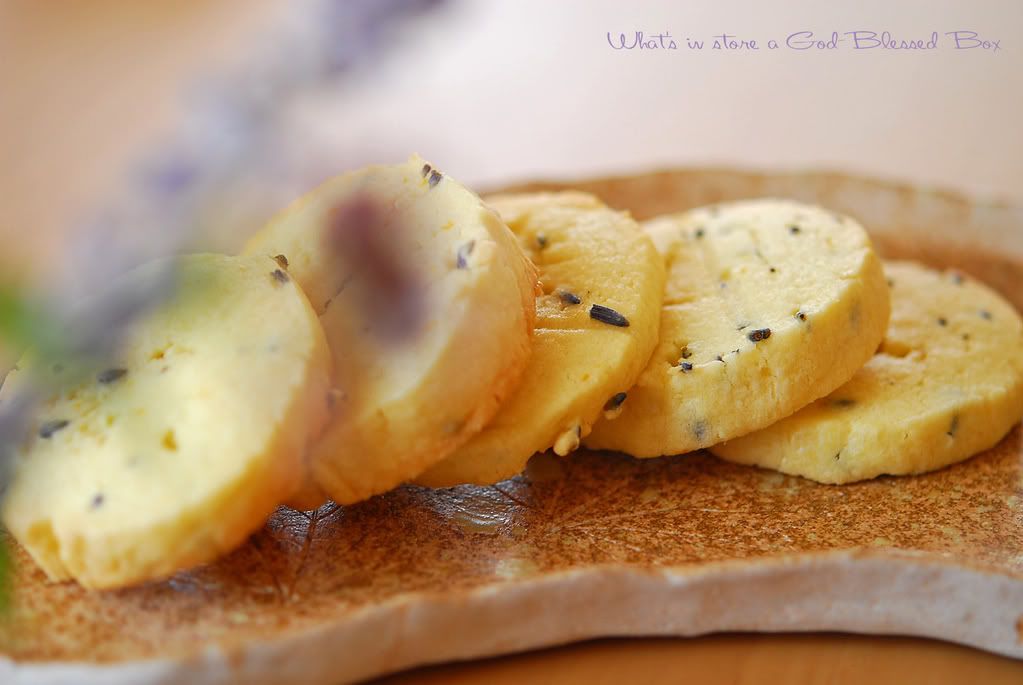 I've told most about my love for Lavender

earlier here...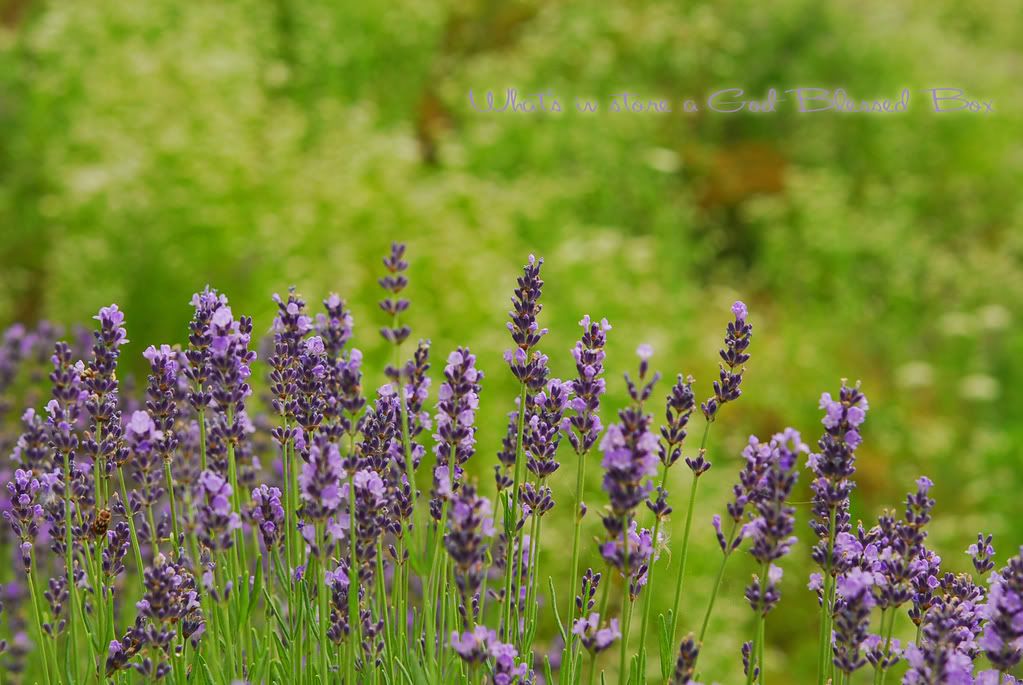 It's of no surprise to me that many would keep dried Lavender at home for baking. Lavender seems to bloom from within the oven with its evident scent... always so mysteriously therapeutic...
From time to time, when I feel a need for some good Lavender basking, I'll search for recipes that use this lovely flower. And this is it, the Lavender Sables and I've probably ended my quest for a quick and easy Lavender recipe. ;)
The Bear has been suffering a cold for days and finally agreed to rest yesterday! To cheer up the sickly Bear, I took the chance to bake with Lavender with hope that he'll enjoy the aromatherapy baking. The thoughtful move is repaid with an unappreciative grunt, ' I'm having a blocked nose. I don't smell a thing... '
Was I to laugh or sigh with resigned dismay... Hmm... I laughed
anyway! LOL!!!! =DDD
But wait. For one would be awed how the fragrance would find its way into a nose blocked. As the baking prolonged, Bear turned to look at me and as if mesmerized; he said, ' I think I smell it now... '
And the scent is but a prelude to what pleasures the sables bring! Buttery melting moments, a texture so light that lets the scent of Lavender dance freely. My efforts were not in vain, the Bear was totally comforted. =)
Check out my findings from this

wonderful blogger

, or the recipe below that is less sweet and yields around 14 sables.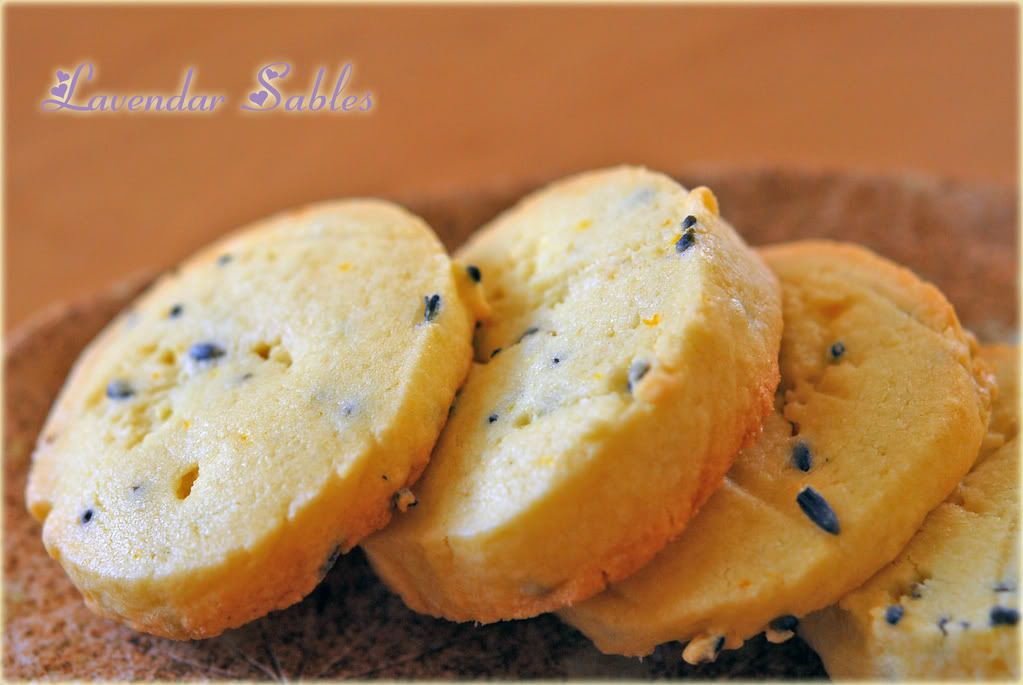 Recipe for Lavender Sable
Makes around 14 sables
All purpose flour : 113g
Cornstarch/cornflour : 13g
Dried Lavender : 1 teaspoon
Butter : 100g
Sugar : 30g
Egg yolk : 1
Zest of half a lemon
Salt : 1 very light pinch
1. Beat butter at medium speed until smooth. Add in sugar and beat until it's well-blended.
2. Beat in egg yolk, salt, Lavender and lemon zest.
3. At low speed, add in flour and cornstarch until just incorporated.
4. Turn dough out onto a counter, gather dough into a ball, wrap up using a plastic wrap. Chill dough for 30 minutes in refrigerator. Form dough into a log that is about 1 to 1 1/4 inches in diameter.
5. When ready to bake, preheat the oven to 350F.
6. Once the oven is ready, slice the log into 1/4-inch thick and place on a lined baking sheet with 1/2 inch interval. Bake for 12- 14 minutes, or until the sables are set but not brown. Tranfer and cool the sables on the rack.
I'll surely enjoy its tenderness again. Next time, with my favourite tea. I hope it delights you too. =)