H

ave you ever noticed that there is a frequent change of the picture in the blog's header?
Actually, I'm no fickle-minded person like you've imagined.
For most pictures used for the header of the blog, they are mostly NG, theme-less, or waiting to be discarded. What I do is, I will search for areas that vindicate for the picture, apply a little touch-up and there it goes, up at the header. I guess this probably explains why the header keeps on changing, I have loads of NG pictures! =P
What happened is, the headers are discarded upon each renewal. As much as I've tried to salvage them, these pictures transformed simply disappear for good. The N.G. pictures that have proudly served as headers, like beautiful wrappers of this God-Blessed Box, are crushed, disposed and forgotten.
Oh but this is so sad. It's like taking pains to treat a wounded bird, only to leave it to die in due time.
So I've made up my mind to start a new label for these precious ones; Wrappers of the Box ( perhaps, I might change the label's title later ) If this blog is like a talking album, surely it has space for the headers that speak so much for themselves =) I really wish to spare them from the cruel destiny.
I'm sorry if they do not appeal much to you, they're merely remembrances that I'd like to keep. I'll post them in a way that does not interfere with the intended posts.
I wish you a sweet-honeyed weekend. =)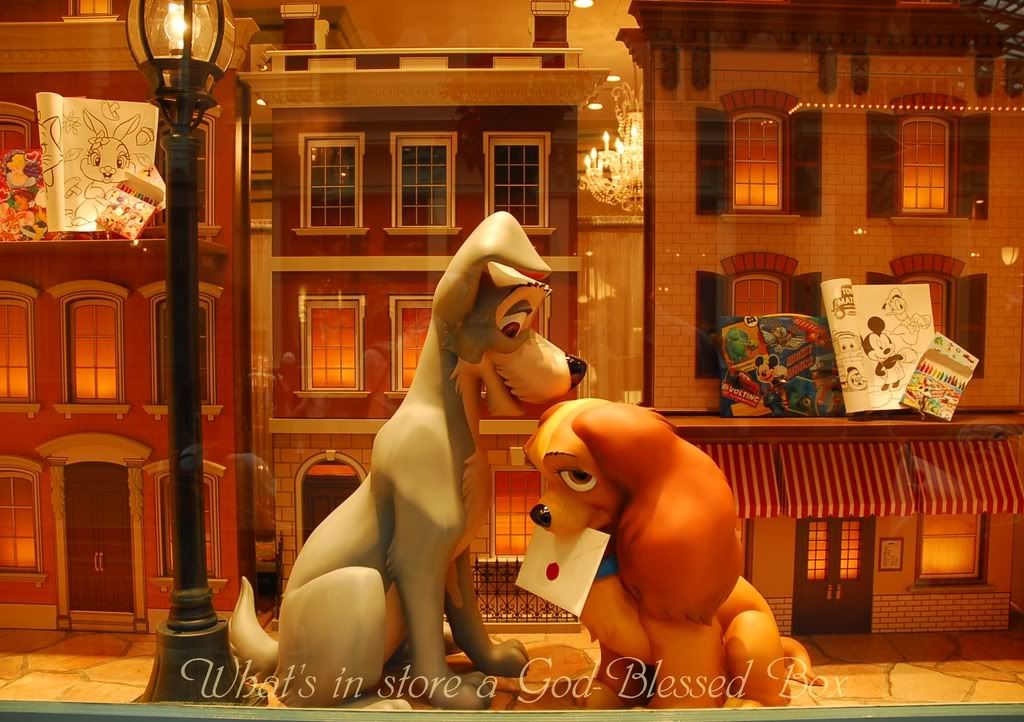 1st May 2008. At Tokyo Disney. Shop window.