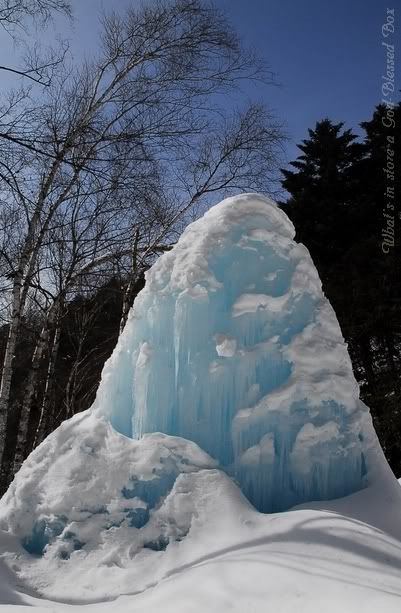 T

ime flies, winter is slipping away. Signs of Spring are revealing these days. The sun feels warmer, and the cold breeze less biting. I've found insects appearing outdoors. They may have been hatched with the slightest warmth that invaded during the midst of fading winter.
I hardly took any pictures this winter, but I decided not to miss capturing its face before we bid goodbye. Compared to previous winters, the present one is not too harsh. Lesser snowfall, and thus leaving a rather mild trace behind. I've looked around for frozen trees or other natural phenomenon but it was quite unfruitful.
Nevertheless, one favourite secret place that my husband and I share, never fails to disappoint us throughout the year.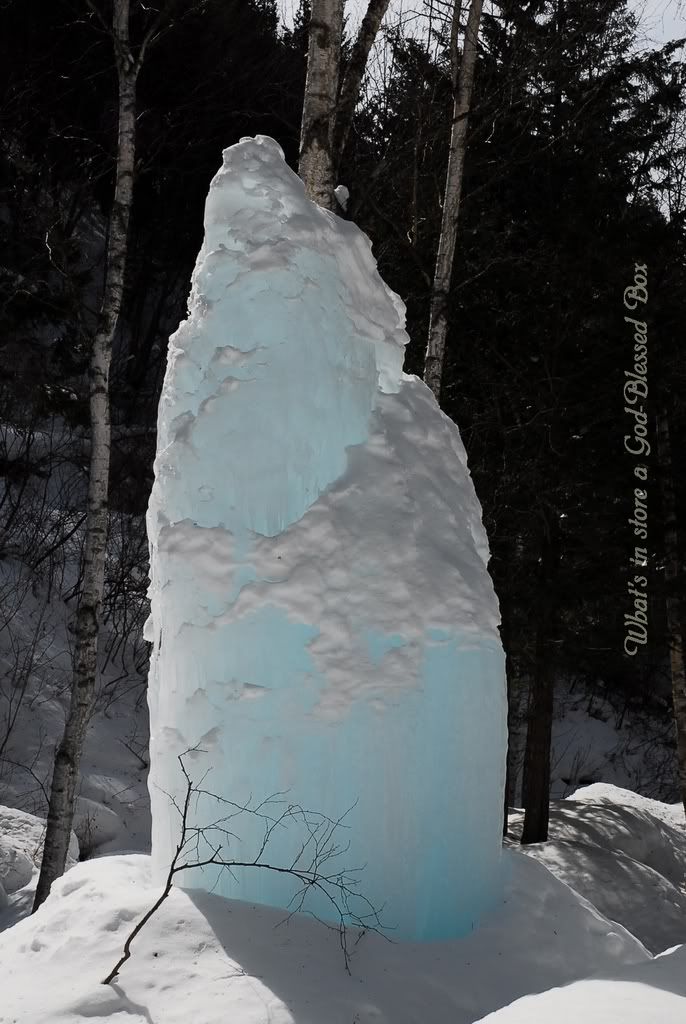 These rare huge ice rocks are found in the valley of deep mountainous area. We discovered them years ago when visiting a hot spring just beside them. They stand at least 3m tall, and probably 5 men to encircle the rock shown in the picture above.
The surrounding nature is soothing. A gentle stream flows between these ice rocks. Sometimes, mountain deers pass by and stop with a curious look.
So far, none has managed to explain how these rocks happen. The elements that have contributed to this unique creation, are probably snow, stream water, limited sunlight, and minerals of the hot spring. It remains a mystery unresolved. Well, Art is best left unexplained, and marvelled at.
There were plenty of rocks of different shapes but the snow level was higher than my kneecap and proved too dangerous to move around in order to get close enough to them. As they slowly melt away with the arrival of Spring, they take put on a new shape totally. We plan to visit again later when snow melts away. I shall share more pictures of this lovely place again in Spring.
GOD always wields His great artistry with nature.