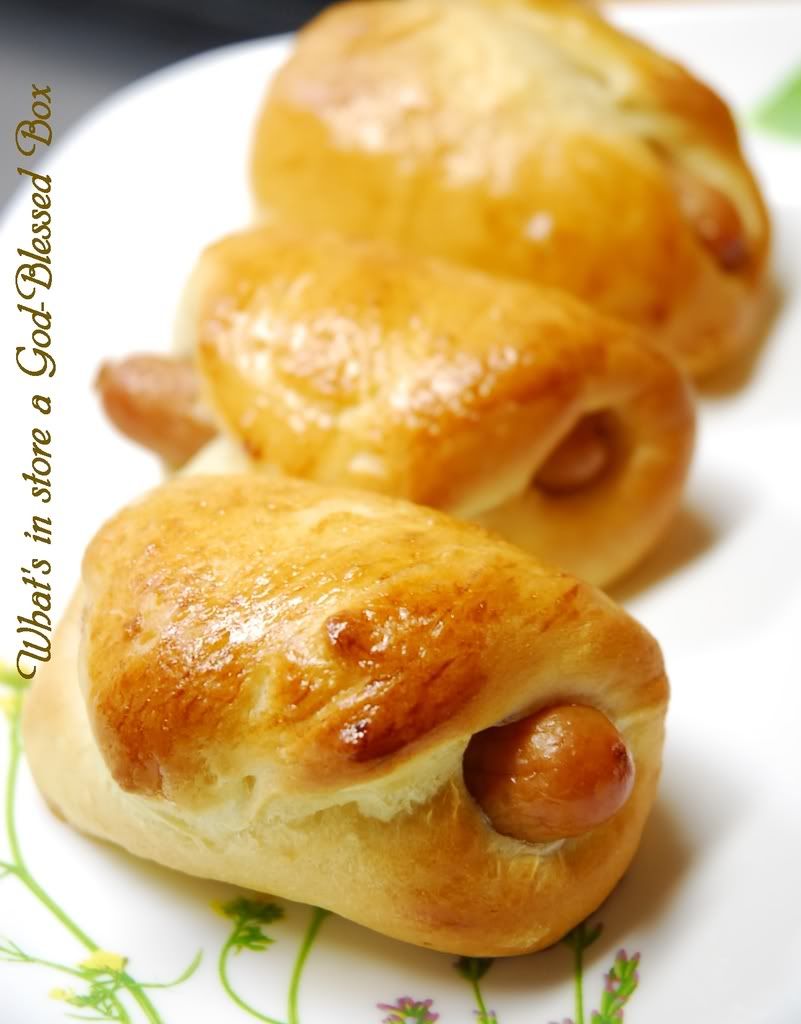 O

n the evening of a lonely
White Day
, I decided to do something that could gather my concentration or distract me for a while.
It was my 2nd attempt on this every families table's regular, despite having flopped the first miserably. ' Go get it in the bakeries! ' my cynical bugs screamed, but I wouldn't like an ' F ' for my baking report on bread.
So I began my adventure after 5 p.m. and ended the episode at 9 plus. It was a lot of hard work, but my efforts paid off. =) I was suffering from a stiff and painful neck, trying hard to knead and beat the dough, but I was quite sure that I forgot about the White Day thing quite thoroughly. Ha.
I was still feeling negative about this throughout though I knew that I was doing fine. To finish, I gave my butter rolls another push by chucking sausages within, hoping that they wouldn't be mad at me and decided not to rise anyway...
You can imagine my joy when my butter rolls turned out fine! The aroma of fresh bread smelt like sweet success and what delighted me most was the soft fluffy texture! I never thought that homemade bread could taste this great!
Look at these rolls, how they look like bundled babies...


Breadmaking is a lot of fun! I'm quite sure that I'd be trying breadmaking again. =D I'm already thinking of alternative fillings, especially those flavours which I can only find in Singapore!