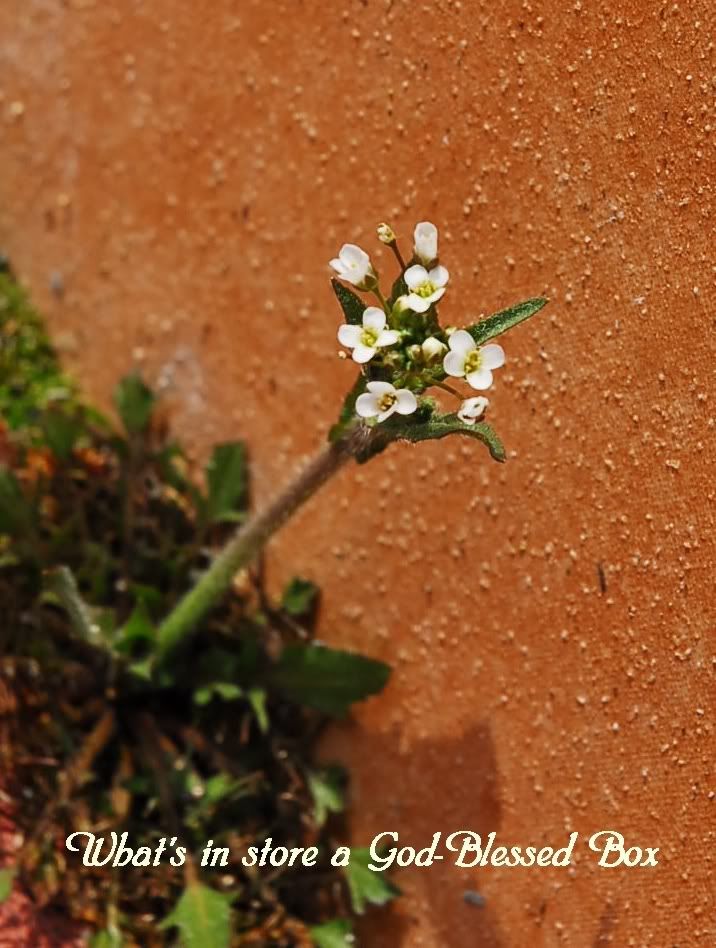 H

ow is Lady Spring doing on your side? She has yet arrived at the place I'm staying though. Cherry Blossom is forecasted to bloom in Tokyo around late March. It probably is mid April by the time Nagano welcomes this much anticipated pink splash.
It sounds crazy to you perhaps, but I'm delighted to have a visitor! Went

grocery shopping this afternoon and really looking hard for new springs of life while enjoying the warm breeze. Nah... everything still looked ghastly dead. Something caught my eye when I've reached home though. There stood this flower springing out from the cemented gap at my doorstep.
C'mon, it's just another weed, you may say. But every flower makes me happy. Or should I say every first life of Spring, makes me happy. =) I mean, it stands just about my forefinger long, but it fought so hard to get through winter. It's so small but so unbelievably strong...
I don't know about you, but to me it looks like several mini butterflies gathering for a tea party. And I'm flattered that it chooses my doorstep rather than my neighbours'. Everybody has weeds, but I'm having a flower here. =D