C

ounting down to the last minutes of May 2011, but hmm... it's not happening - the arrival of Breadcrumbs.
The fella is due a month later alright but you know how some first-timers and older moms have their present arrived earlier! So whenever spasms of Braxton Hicks contractions or subtle cramps happen, my heart is sent racing mad fast!! Is it the real thing? Now??
But nope. Looks like Breadcrumbs is still having a good time incubating snug within mommy.
It's alright. May is special enough and I think it's good we don't have all three birthday cakes in same month. :P



Papa Bear says we must fly the fella fishes in the air to celebrate

Boy's Day ( or Children's Day )

next May.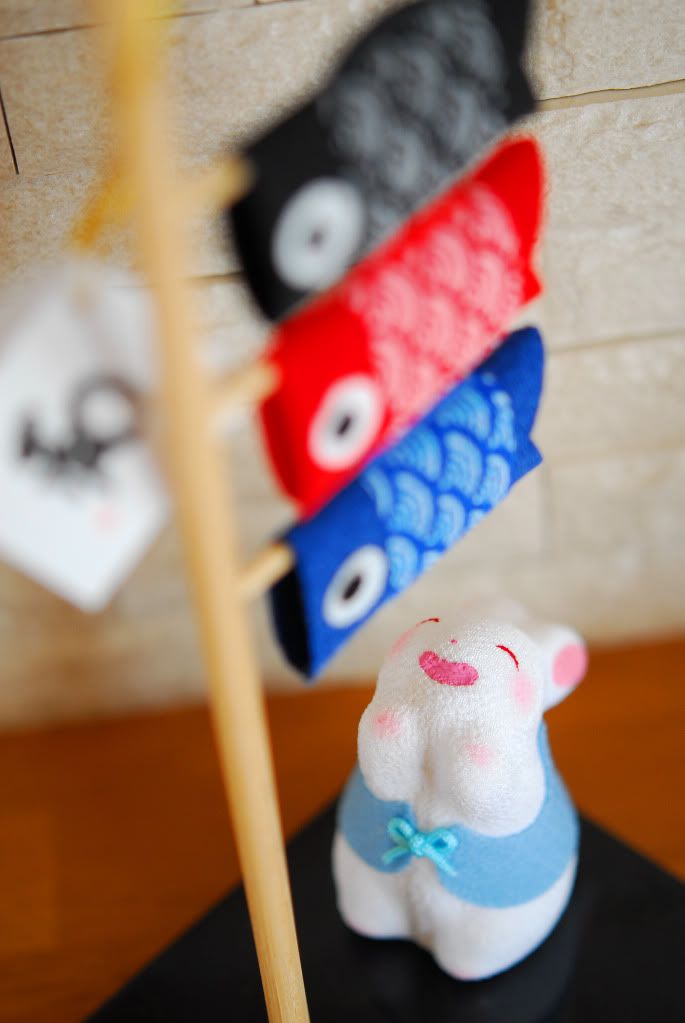 I hope it'll put a big smile on Breadcrumbs.
Take your time darling, take your time. And I'm sure God will put you in my arms at the perfect timing. :) Meanwhile, mommy is cherishing every single moment having you so close within me.


This May has been one of the most beautiful.