Inside, we have Rowndy my most faithful friend, which I've let down a li
ttle during winter due to morning sickness, but it bloomed ungrudingly anyway. Can't ask for more! :D
Outdoor, the tulips are inviting butterflies and bees like I've hoped. Gee I never knew that they are such lasting flowers. At the eastern wing, I have a surplus planted for vase decor so the florists won't be seeing me for quite a while.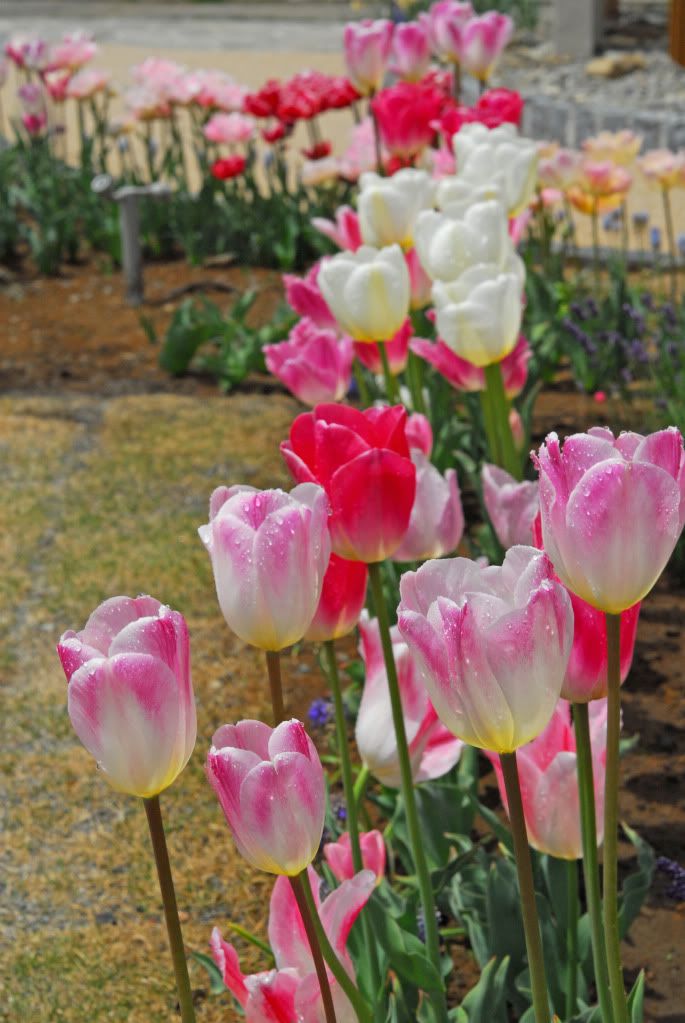 Catch my new addition of Lavender shrubs from the bird's eye view!
We chose a Japanese Maple and a Benthemidia Florida from the council, gifted to us this March, and bro D helped with the planting before he left for Singapore.
Benthemidia Florida has such beautiful flowers!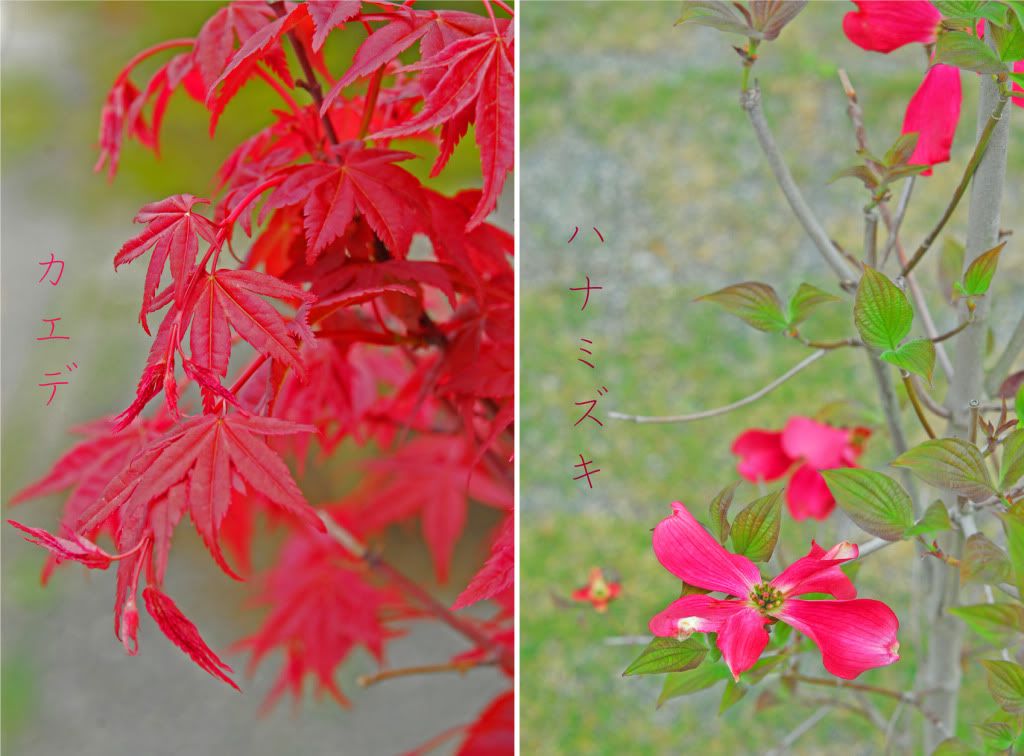 And the Japanese snowbell is blooming soon in June.
Now everyone is doing fine except my fav Hydrangeas. CRY! I'm utterly ashamed cos Hydrangeas ARE hardy plants so something must be wrong with my handling!
On a lighter note I'm definitely feeling spirited now compared weeks ago, when the hospital matter sorta shook me bad... But a miracle is happening, I've transferred to this excellent hospital that meets my every single need!! Now you oughta know things are rock rigid in Japan, like it's impossible to recall the plane taken off, but YES, I am hopping onto the flight of hope, by the grace of my mighty God.


It's like seeing a rainbow after a rain of desperation. :) I'm sure I'll be empowered for what may come. For God is in control.