H

ow's Summer doing there?
Here in Nagano, stepping in of September means the going out of Summer.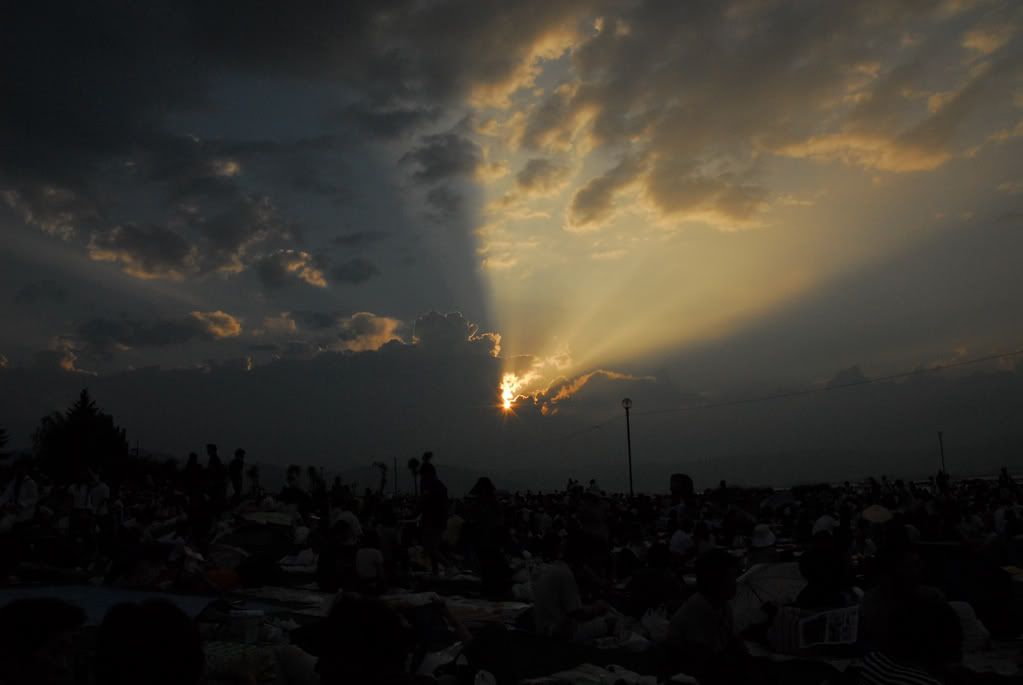 Bear decided that we catch the final fireworks of Summer last weekend. I couldn't be more pleased! =D
We got so much to thank the Lord for a splendid night out!! Smooth traffic flow, discovery of good bento ( 弁当、 packet food ) and good spot for pitching our picnic mat. Last but not least, an angry rain that raided shortly after the fireworks display. It would have been such a let down from above if rain descended during the fireworks show.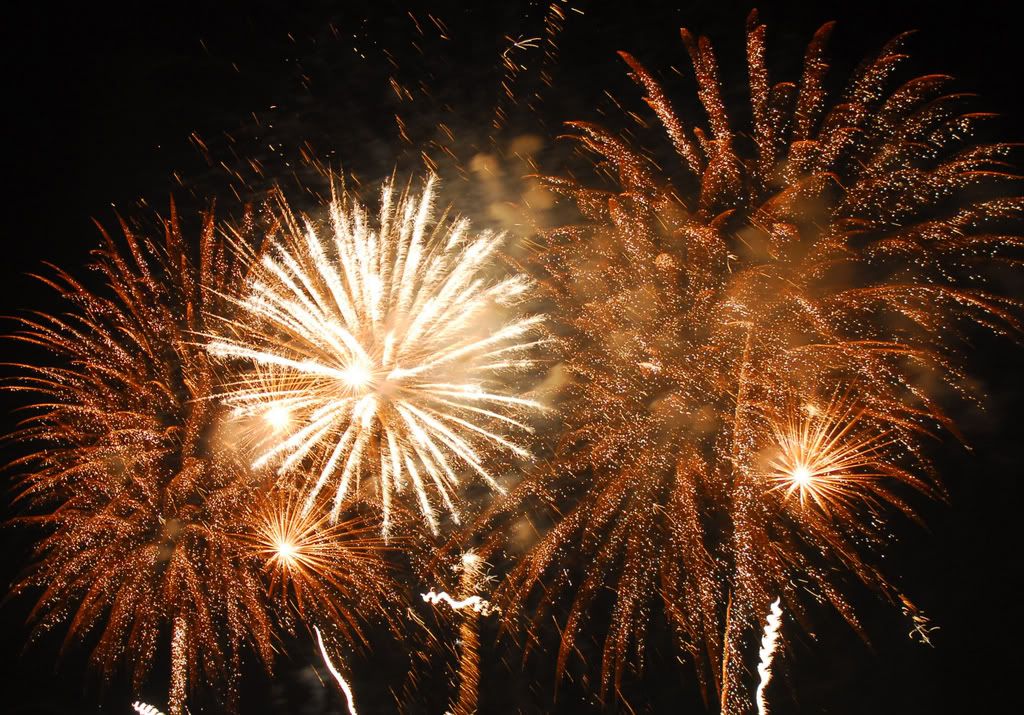 I don't know about you though... To me, fireworks hint romance. Fireworks remind me of a scene in

Romeo and Juliet ( 1996 )

, where the innocent young hearts fell in love at first sight under the fireworks galore. I don't want to know what fate Shakespeare has dictated for the star-crossed lovers, I merely wish to indulge in that magical moment... the ecstasy of falling in love... Tell me I'm not the only hopeless romantic around!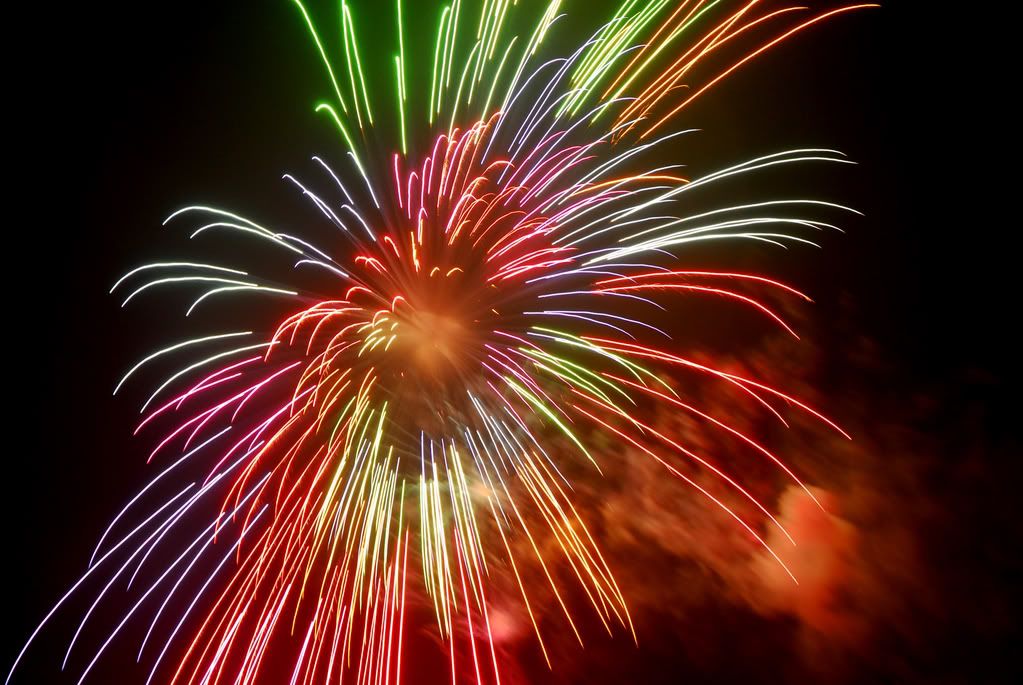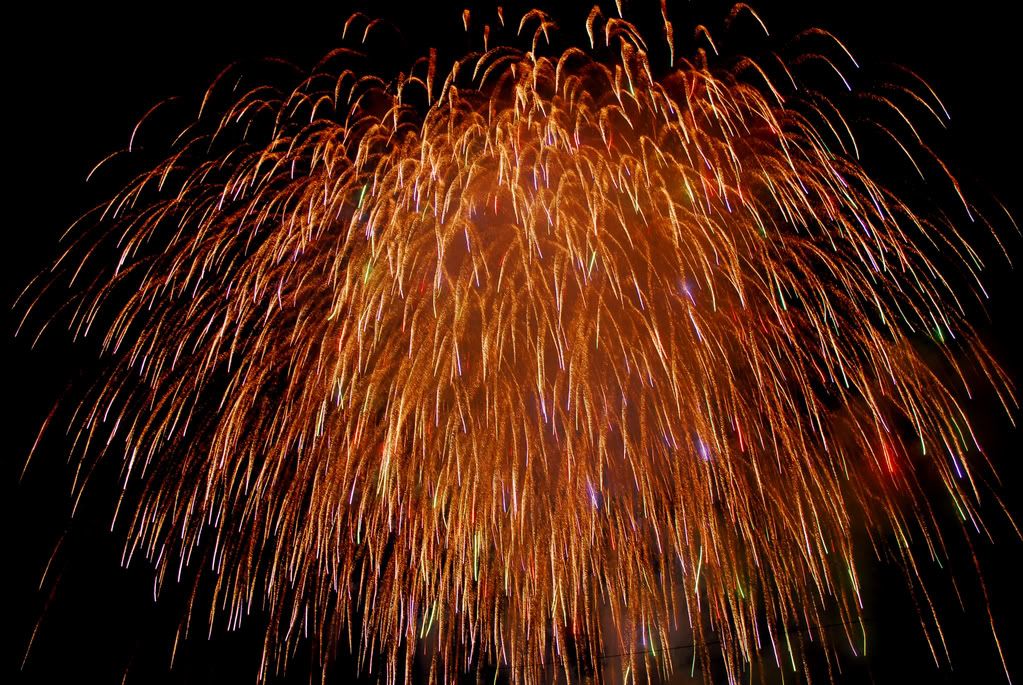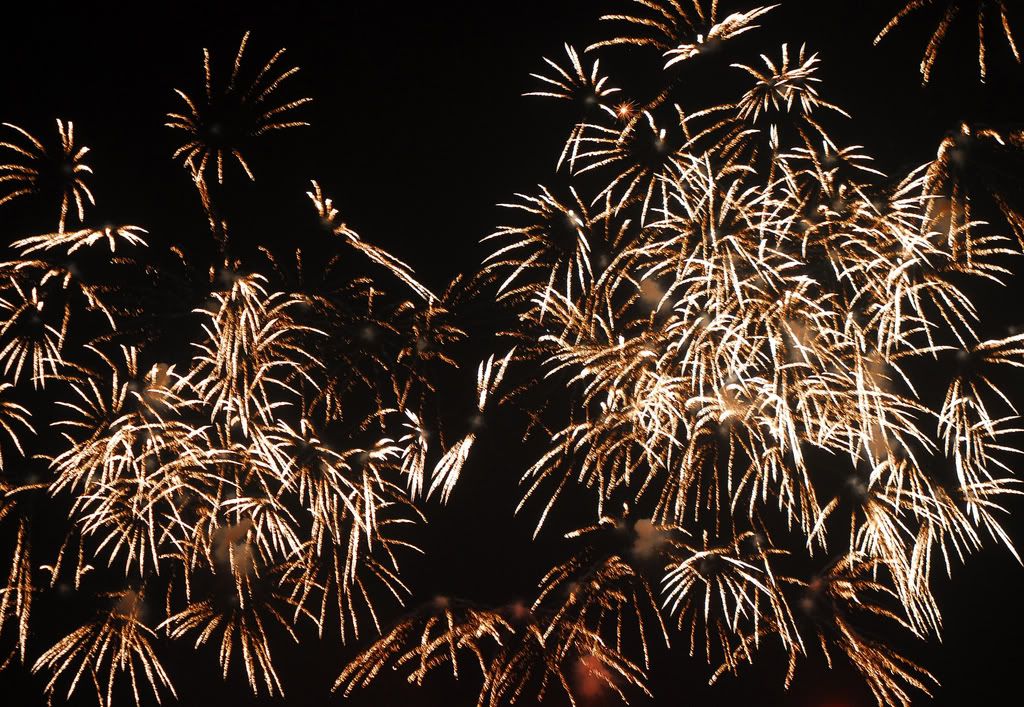 .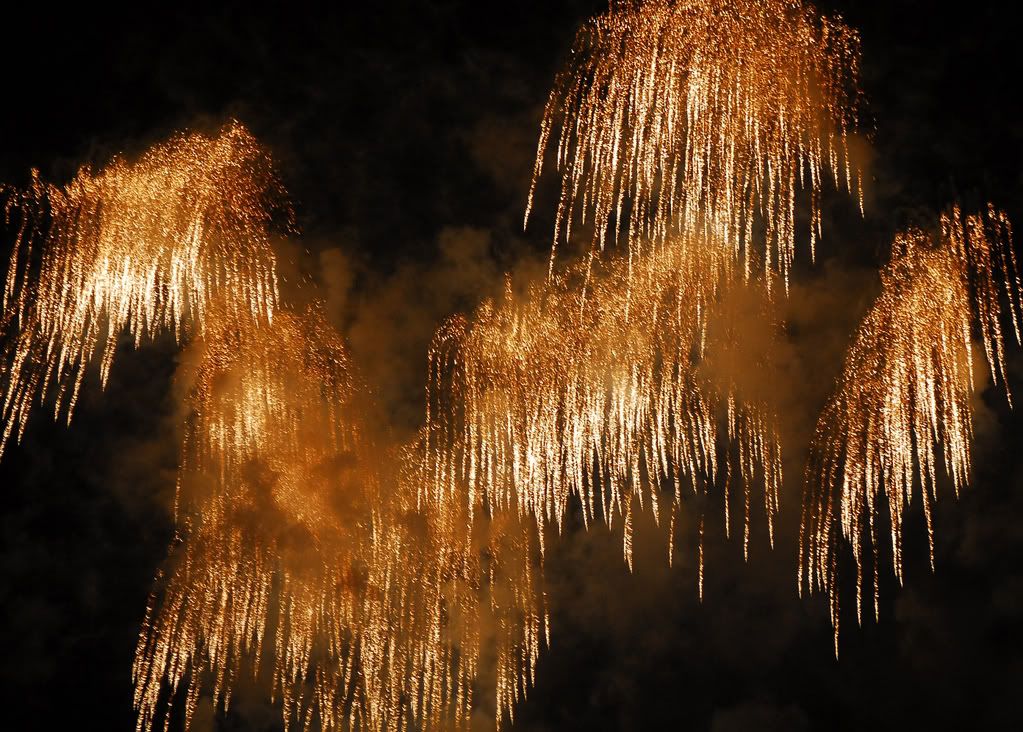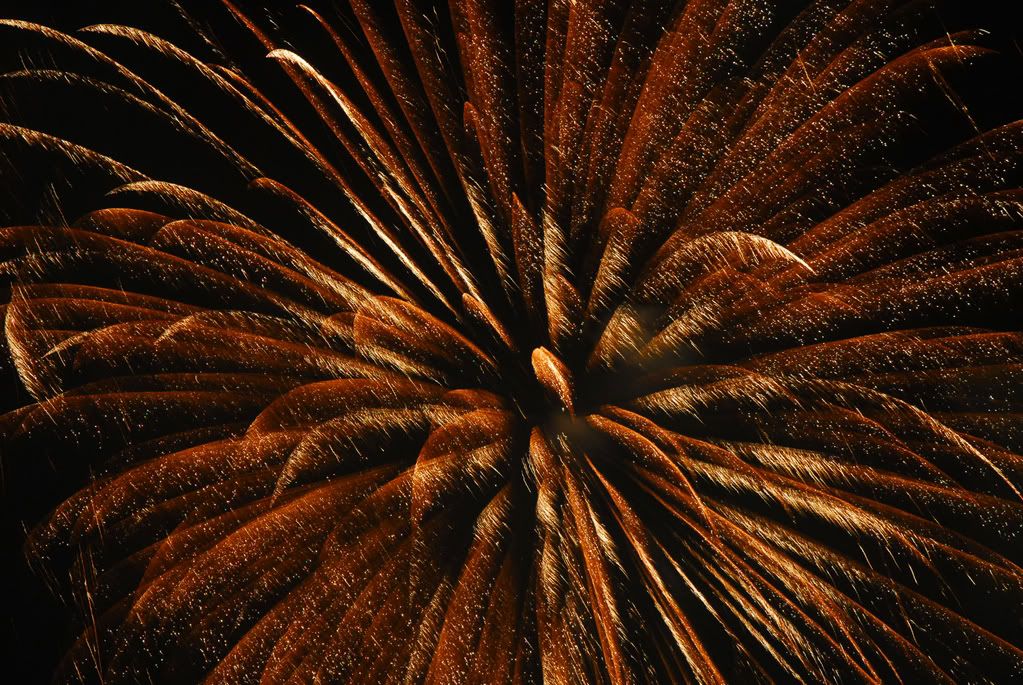 Fireworks... their beauty is so terribly shortlived. I guess pictures can never be good enough to capture the gorgeous moment anyway.
As we left to get the car, the Bear said in his boyish fervour ' I would like to catch it again next year! '

' Umm... we'll see.. ' said me. ;)
Have a brilliant week, with everything falling in nice and timely. =)