D

oes it bother you when it rains?
It used to in the past, as I didn't enjoy being drenched. Not until when a good friend shared his views with me that changed my mind forever.
He said, ' It's a blessing to have rain. The earth is nourished with the help of rain. Every living thing depends on rain : plants, animals, us. How would it be if the earth runs dry? '
He was right. I've learnt to be thankful about this already-known-but-least-grasped-fact from then on. So long that it does not bring along natural disaster, we need rain indeed.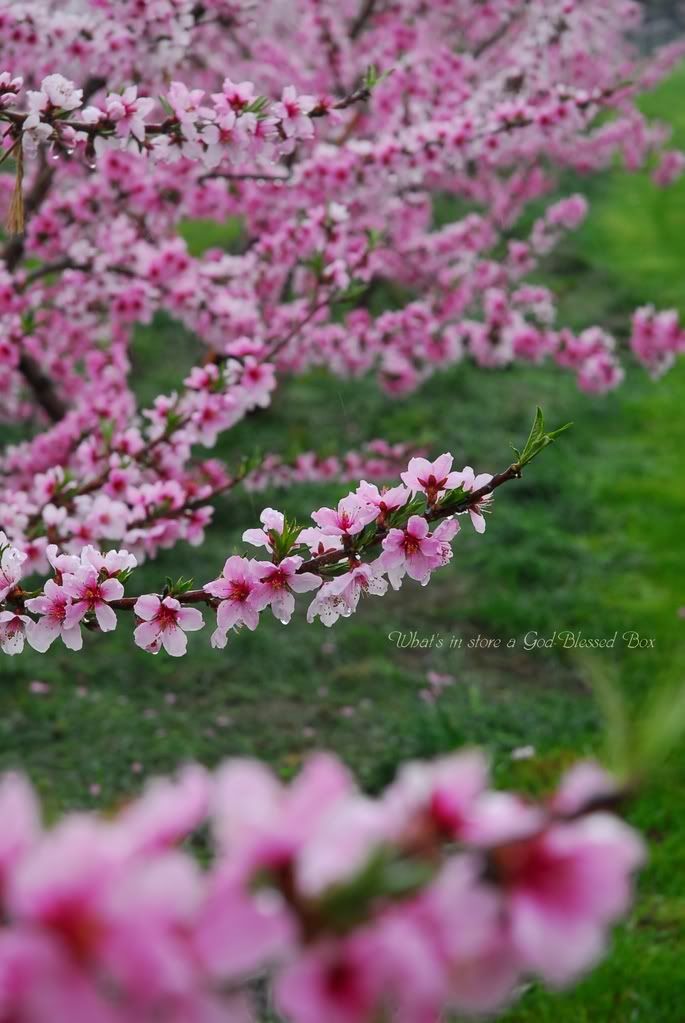 It was raining this morning, and my dearie offered to send me to the ballet class as usual. There on the way we passed by these rows of peach trees, and they were flowering in such lovely pink.
The gentle rain did not conceal the sweet scent from the flowers of peach trees. =) Joy overflowed when I heard the birds sing... were they larks? I wasn't sure, but I simply love singing of birds! A nearby stream was rushing in quick naughty waters, it was such an indescribable collaboration. The entire scene was perfect, as if prepared especially just for the 2 of us!
I couldn't explain why... I felt an immense joy and bliss though we were standing in the drizzle! God has made everything so beautiful!! We just have to understand His ways with nature and accept them, so that we may relish the joy of embracing everything blamelessly. It's just that simple. =)
I'm thankful for this day that reminds me of God's awesome works, and a good friend. =) Not forgetting, the special moment with my husband in this sweetly scented rain.
Here's dedicating B.J. Thomas's ' Raindrops keep falling on my head ' to you. I hope that you'd find your joy even on days that are less than perfect and not so sunny. God bless...