J

ust a personal opinion though, I thought b
lue sky never fails to give pictures an amplified boost.

=)
In Spring, snow-capped mountains are slowly restoring their original blue top. If the weather is bad, it is not easy to detect this feature at all as the moutains will be heavily husked with haze.
Taking a walk along the Lake Suwako is a delight especially in Spring and Autumn. Besides blooming in Spring, Sakura trees are dyed with amazing red and gold for an autumn trend.
There are times when blue skies fail to hold long enough, but they'd never rob the beauty of nature anyway.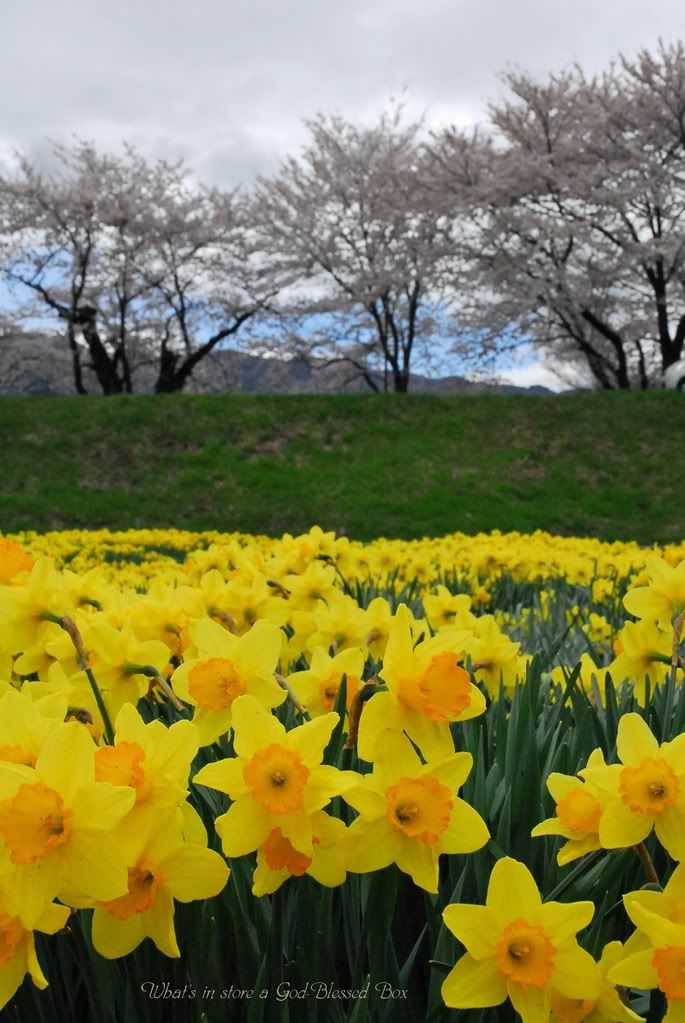 Bed of Narcisscus with a Sakura backdrop.

There is a scene of sky after a rainstorm, that I would never forget. The clouds were dramatically folded into countless layers with distinct tones of grey, it was like having several zones of skies within the entire one! I was a teenager then when I caught the sight, and it never left my mind since then.
I hope that I'll be able to capture something close like that, in my lifetime.
It was drizzling again this day, but we were laughing in the rain. =) I hope that rainy days don't rob your reason for having a cheerful heart. Smile, have a blessed week ahead!