.




L
OOK! He's using both hands!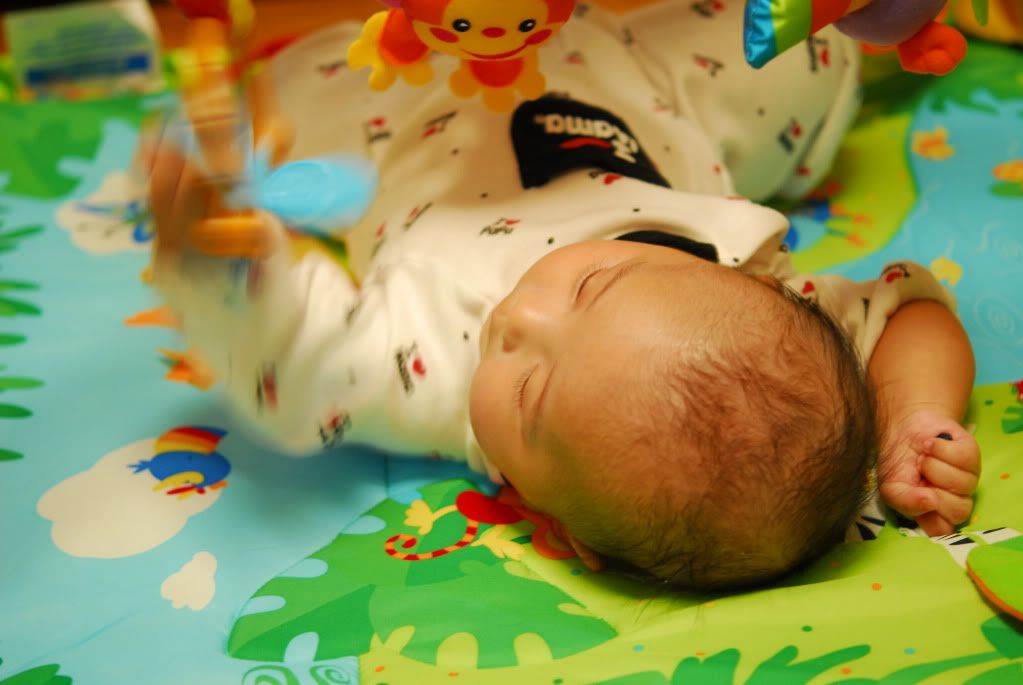 Silly Bear almost jumped over the sofa to grab the camera, just because the cub held the zebra's tail in his right fist.


The cub has been doing his stuff with both hands since 1st week of 3 months Darling.
I do pity the busy dad who has been missing the cub's milestones.



Lucky him, he had some 10 days break to catch up with us, but not so lucky anymore when he had to lend his hands on home chores. Also, driving places to seek second opinion on my bad wrists.
We did some shopping, purchased new bulbs for the garden, chillax at cafes and eateries wee bit... Oh yes, and the cub's passport applied.
Today onwards, I'm back to my own with my chap. Sitting here recalling the past 10 days short of blog-worth...


But it was nice just by being together.