We're basking in a comfortable June with a mild monsoon, that rains an amount just alright for the greenery outside without having me to water the fellas. :)


Come see the Japanese Snowbell, definitely my fav tree at home. :D Dainty soft pink bells are exactly how I've hoped they're like, and the blooms have lasted for the past 12 days.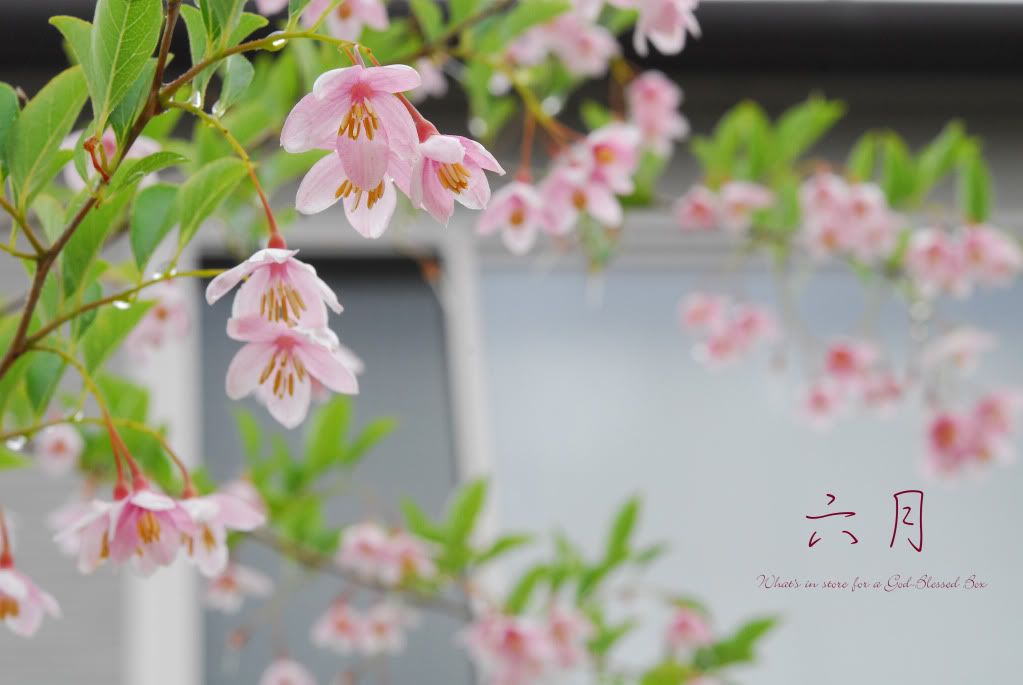 It's such a delight to watch by day, and quite another glamorous sight by night when the tree is lit up.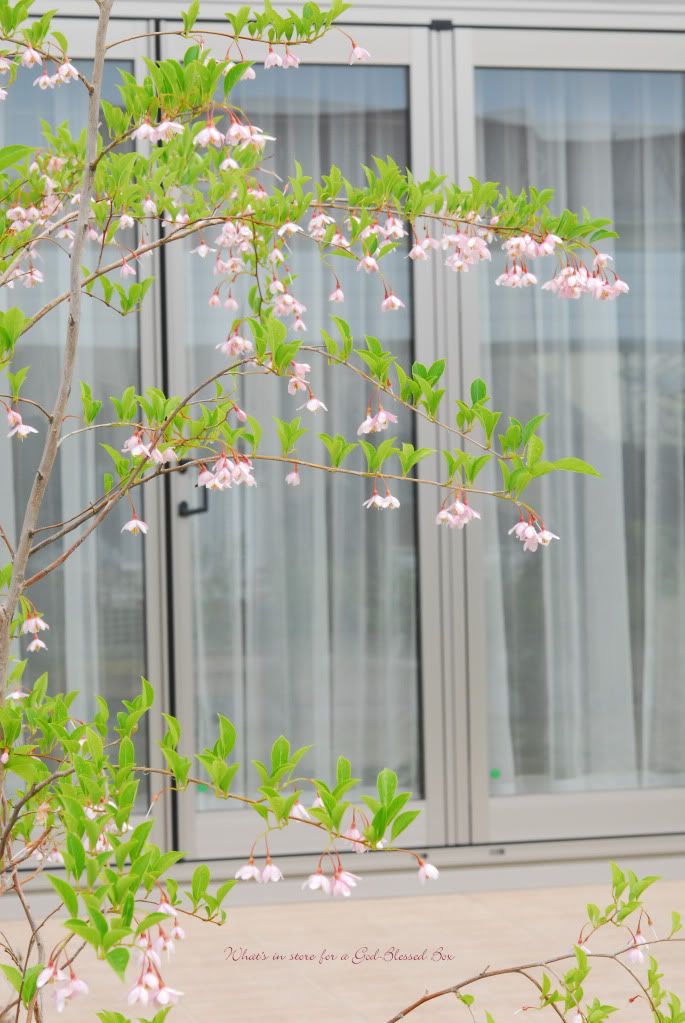 And meet my first pot of French rose, I just adore the color and fragrance! Now I'm just hoping to keep it well and alive for it is my first rose from Bear, and I wouldn't want it to perish like the first Hydrangea pot from my darling!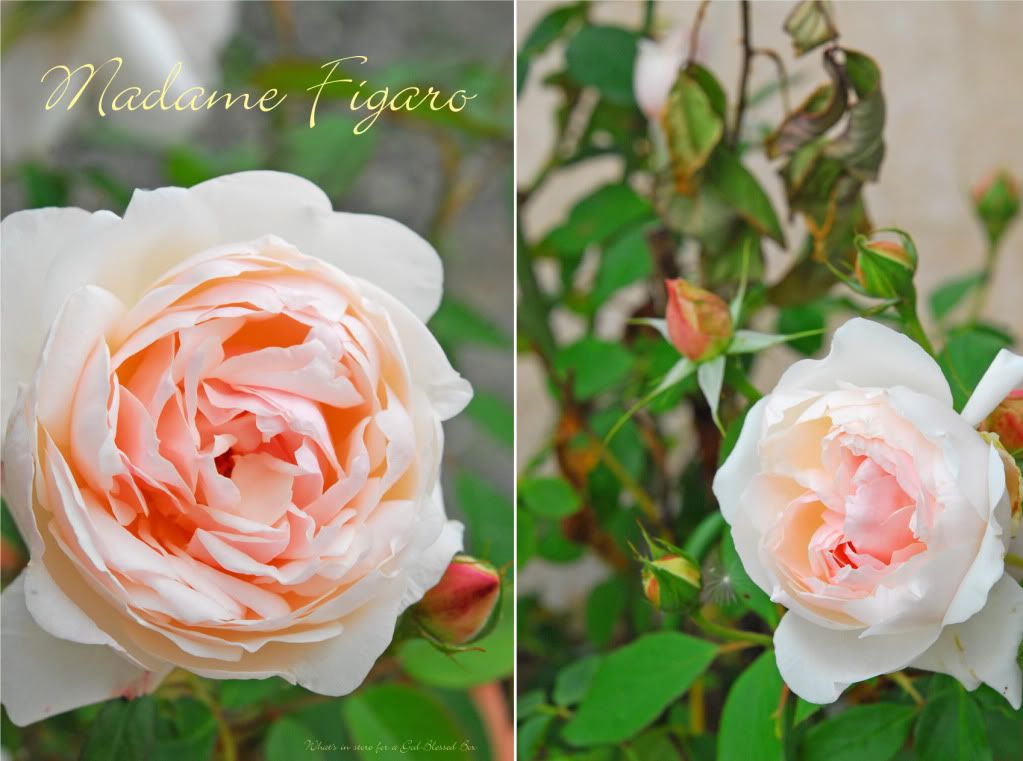 Greenery sedates me anytime!


And it's one of the many I thank the Lord for ~ this comfy season I'm in for my present stage, the perfect timing of everything. Nothing's weighing on me now though I am weighing the heaviest all my life. It's the lightness of the spirit
that makes me feel like a dove.
I'm just thankful for all who cares about us.
I'm sorta laying back and waiting around for things to happen anytime now. The bag is ready to grab and go, and I'm having an inner peace inside though I'm obviously a ticking bomb.
A lil peculiar here... my tummy is getting increasingly heavier and bigger over the past week at a rate I've never felt before. Could Breadcrumbs be having a growth spurt?



I don't know but the 2908 grams fella at 38 weeks was really good at amusing us with a scan yesterday. He had a finger inserted into his right nostril, rubbed his eye with a fist, and his lips were moving like a goldfish.


And, he smiled again. :)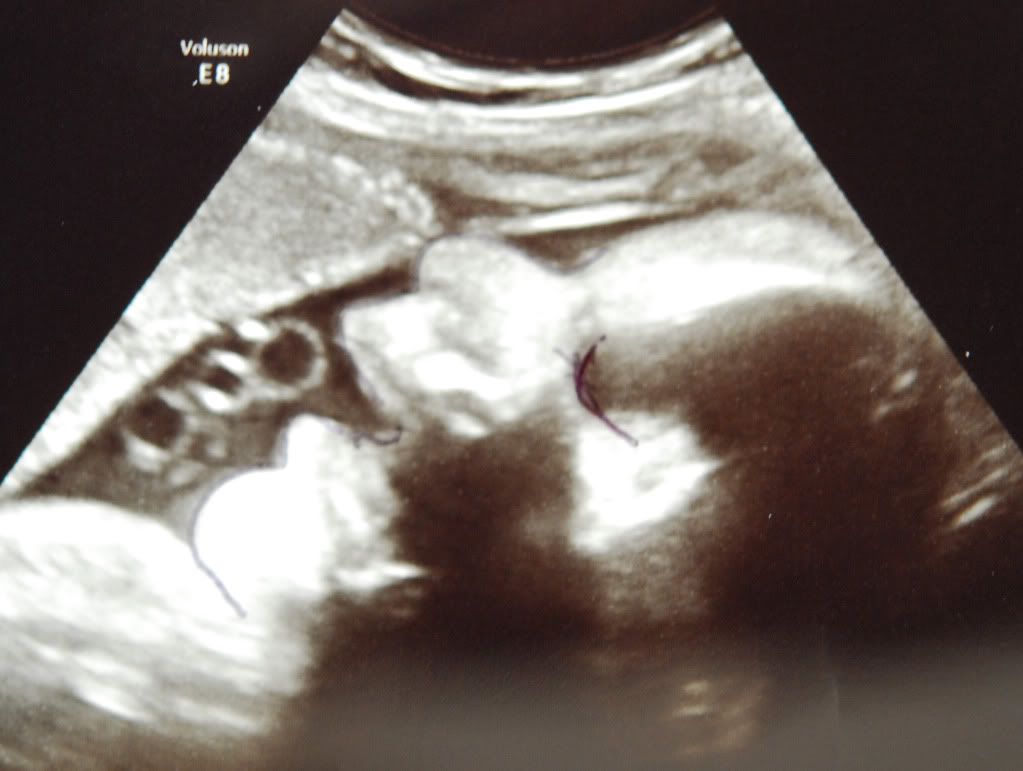 Dr had his side view features lined for a clearer picture. Now Breadcrumbs is getting us confused - how is that he resembles me more at the front view, but looking more like Bear from the side? Hmm... Well, we'll find out in a while! :D