.


Heart from a pumpkin!
And furtive felines that come and go like nobody's business, marking territority and leaving deposits. Beautiful creatures they sure are...
But I've finally arrived at a big conclusion : I'm definitely a dog person.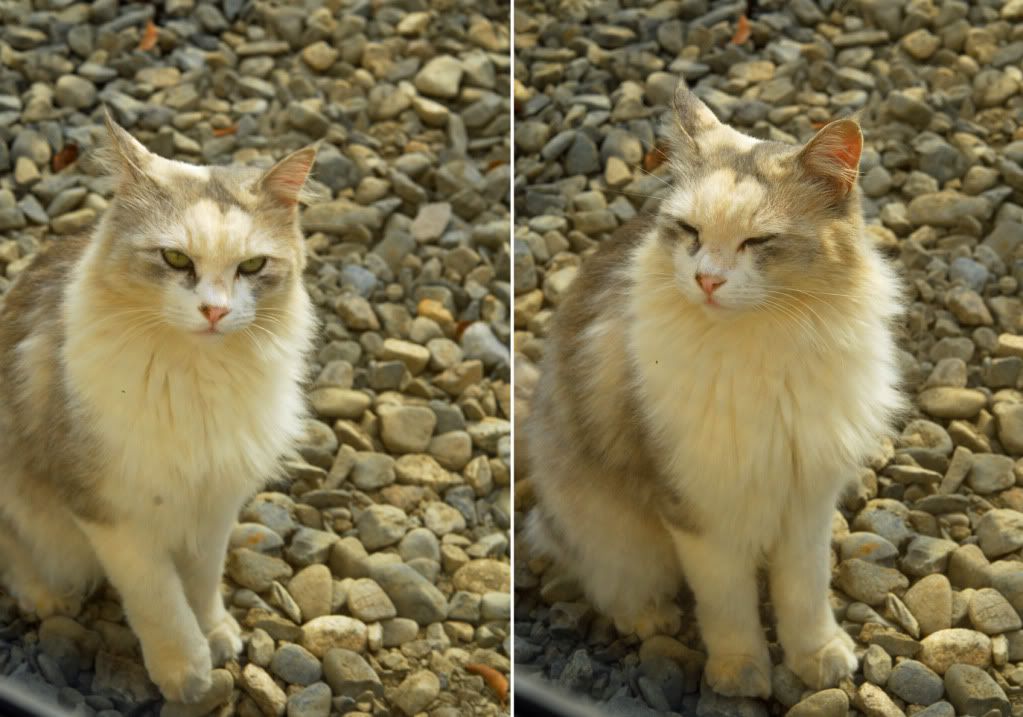 First, I don't know what it is about cats, or me, they actually CHASE after me!!
After having witnessed how I ran for my life a couple of times, Bear would cover me from any cat seemingly menacing. Not all of them nasty I would say, like the fella above. It rolled on its back and showing belly for a good few minutes even though I shooed and begged it to go away.
Sighs.
And I managed to find out from the internet that showing belly is a sign of trust.

Big sighs.

What's more, the fella actually followed me home and missed the door by half a meter. Sweat!
For years Bear has been asking if I want a dog for pet, as he often worries about me being lonely. Really, I don't want to get a dog just to get even with some cats. A puppy is to be taken seriously for a good amount of its lifetime.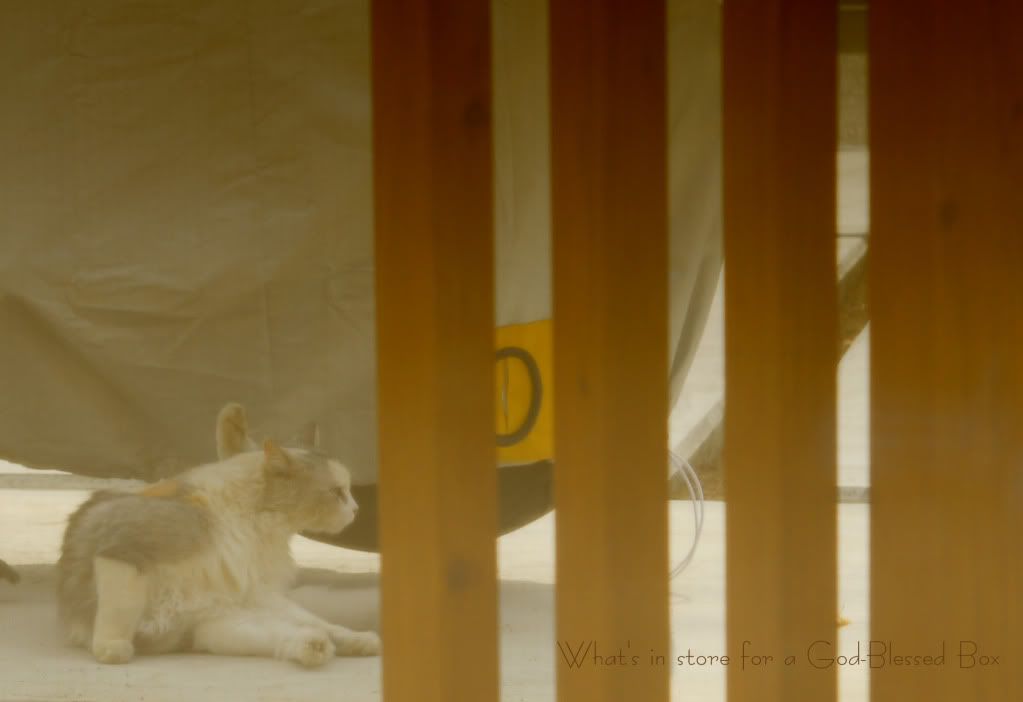 Anyone with sound solutions of warding off cats? I've tried cat repellants but they're still coming back. Boo hoo hoo...
Lastly, BOO. Enjoy Halloween there.