May, is supposedly the loveliest month for us.
Well, 2010's May barely comes close. There were so much to see to, like half a lot undone... Still, we're thankful that things went great like they should, at least the housewarming is done pretty.


Bear's friends had some quality time though, and was kind enough to offer some wild treats from the mountains. You read me - the mountains.
.............................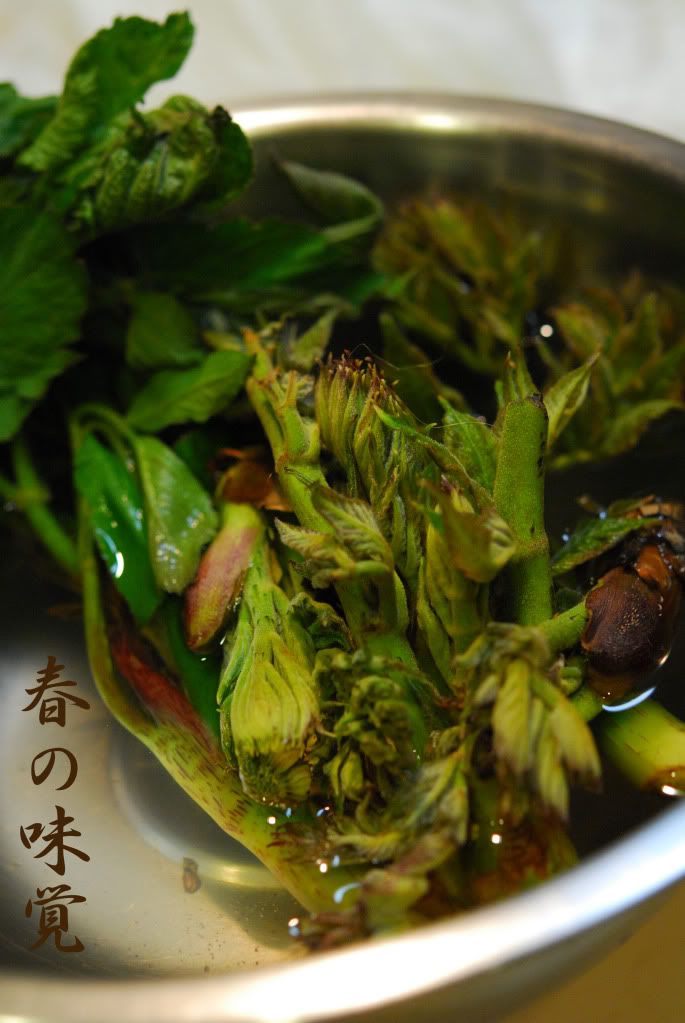 You seriously think these wild vegetables look edible?
I don't remember the names of these soiled fellas, they had thorns. =( So I revenged my fingers by frying them into lightly-battered tempuras
.
..........................

They sure had this exquisite taste and fragrance, none that I've tasted before. I survived the consumption to find out later that these are not cheap stuff! Wild vegetables can only be picked during Spring, by experienced folks who would single out only the edibles. So they are considered as Spring's delicacies dished out mostly at classy restaurants or traditional inns.
Ok, what's next? Sinking teeth into a live fish?
P/S: Wish me best, as I'm preparing for Bear's birthday tomorrow! =D