T

o autumn.
Days getting shorter, and it's getting difficult to peel away from the cosy bed with colder mornings. I cringe at the mention of the impending winter, and wish autumn hasn't quick-stepped in before I'm prepared.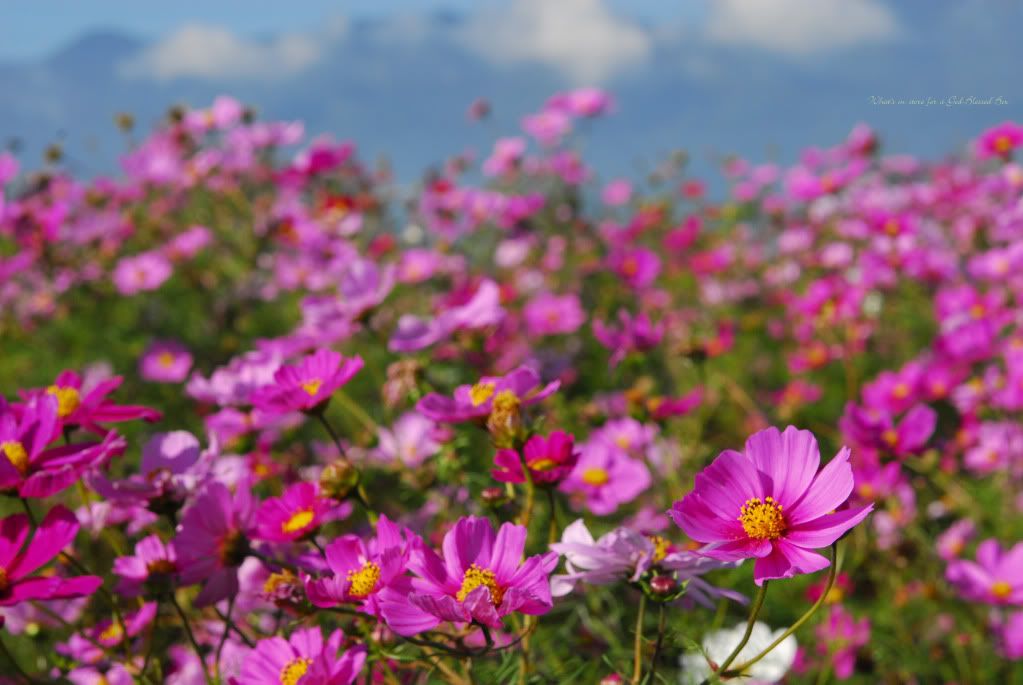 We're having Cosmos for autumn.
This is what everybody has been waiting for : kernels within the fields of gold. 新米, or 'new rice' they call it, fresh stuff to go with plump and fleshy seafood by winter. And maybe, this is what makes winter a little more bearable.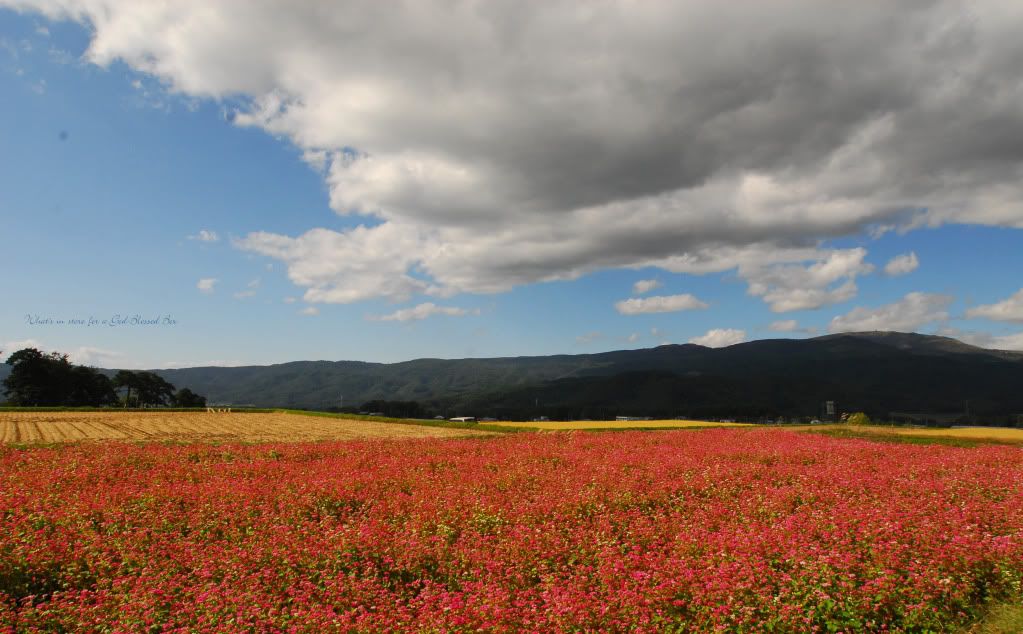 Field of red soba. Seen them for the first time.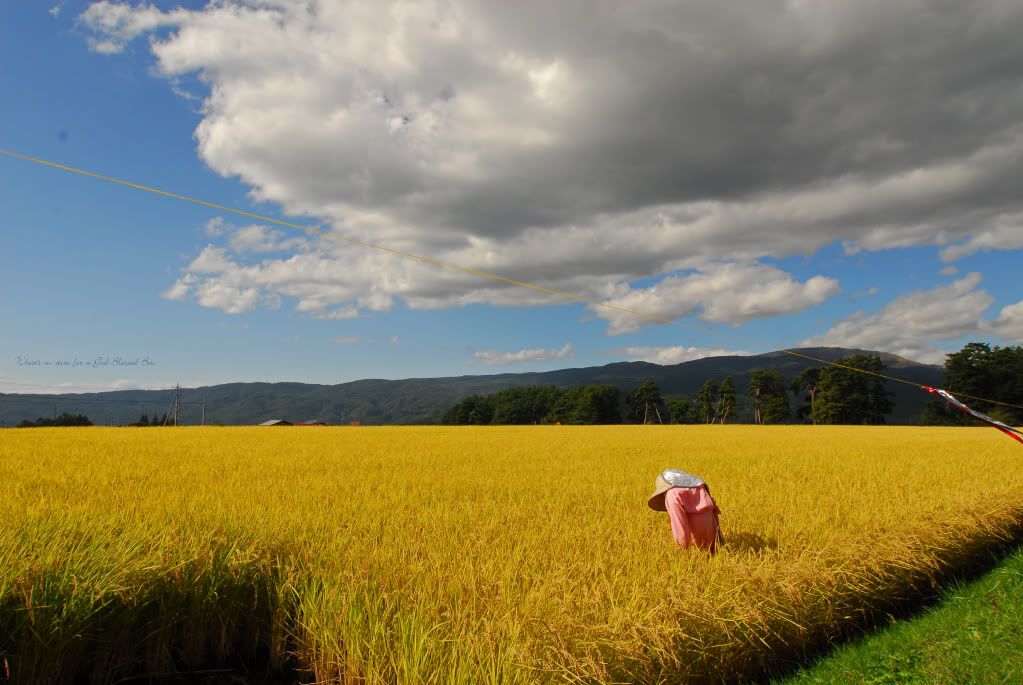 Now, question : What's there to catch in early autumn, when trees have yet put on their coat of colored leaves?
The answer lies in the fields. One gets some pictures of matured crops and scarecrow to go along.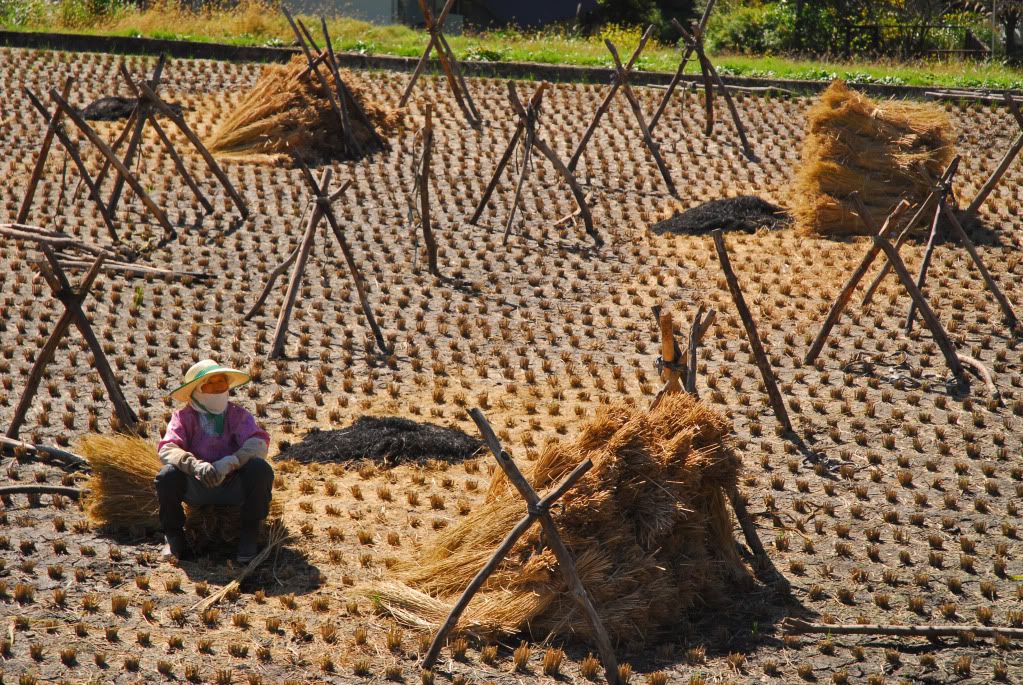 A little later, tidy mounts of harvest, and maybe; a friendly farmer to help the picture.
And if it's all too late, you'll get rows of neat cuts at least. ;)