Entering June, we were pretty sure that the prime of Spring is very much over, but a vast field of Chinese milk vetch took us by surprise!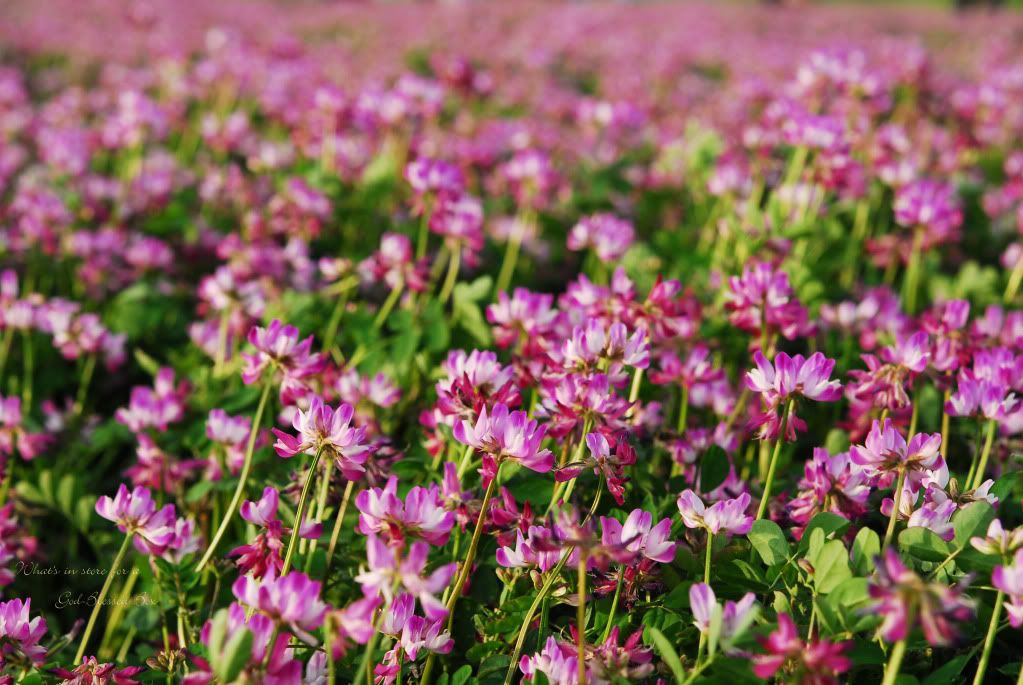 The sight was a little wierd though. Farmers were in the middle of clearing away the flowers to prepare the huge plot for some serious plantation. The friendly owner explained that the flowers were planted purely to enrich the soil, less for pleasurable reasons.

She added too though bees are very attracted to Chinese milk vetch, the field didn't welcome a many, as the bees have been decreasing sharply in numbers over the years. ' If only the bees were here... ' she said.
So, we saw no bees, but look what Bear has found!
Hmm... if you haven't been aware, an environmental issue is creeping under and surfacing sooner than we've expected. I hope to touch on this topic a little later.