I

s there anything on earth that can lift you up at an instant, and drive your blues away?
I was choking with emotions when I was shopping for the neccessities I needed to bring back to Japan. Deep inside I know, there is a likelihood that I may not travel back to Singapore as usual for the coming Chinese New Year celebration ( or maybe, I'll be able to return ). It all depends.
I guess only those who share same shoes like mine know how it feels to be in my shoes...
Blues found me when I awoke on the plane. Just when I thought it was when my world came crashing down officially, dawn was breaking before my eyes and put all thoughts to a halt.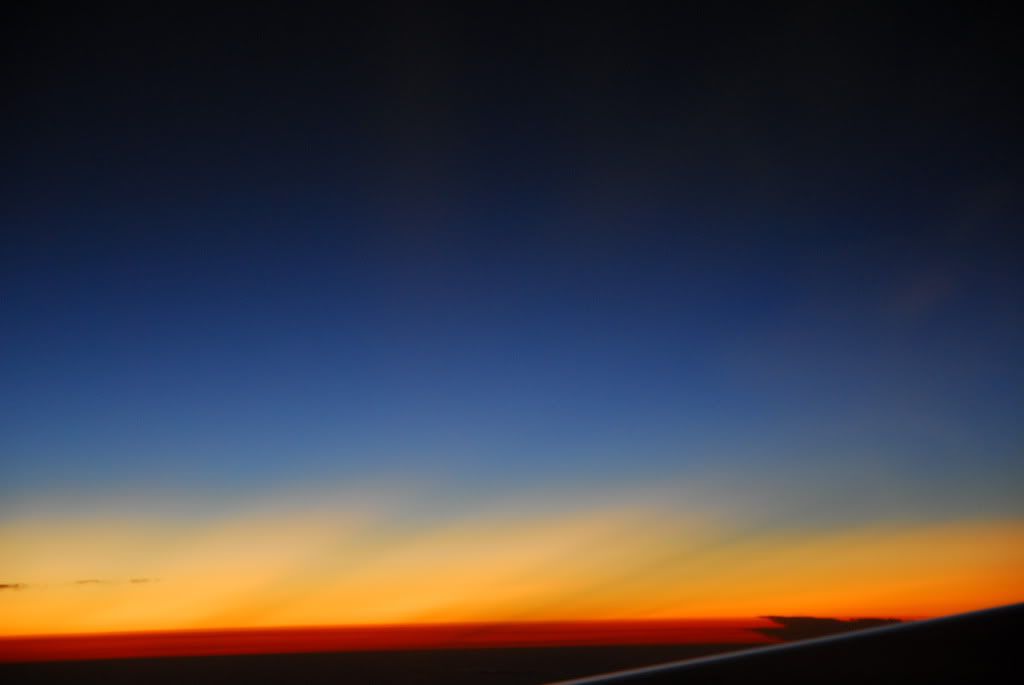 I'm never sick of watching dawn. Colors that pierce the dark night, the beautiful entry it makes, a brand new day it promises, and hopes it whispers...
As I indulged in the beauty revealed, I felt my heavy heart understood, and the words of God found its way to the deep end of my soul.
"I know the plans I have for you, declares the Lord, plans to prosper you and not to harm you, plans to give you hope and a future. (Jeremiah 29:11)"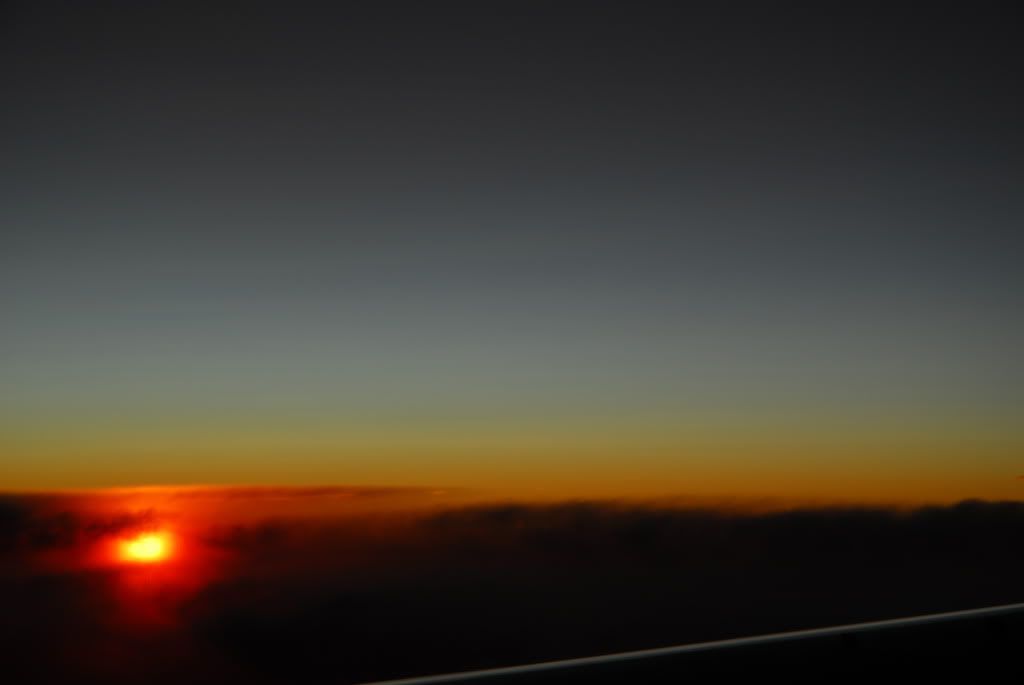 Watching the sun rising within the bed of clouds. I felt so blessed at the sight. I thought it was prepared for me...
These days, whenever emotions surge again, I close my eyes and recollect the magnificient sight. Again the promises of God ring in my ears and I'm totally comforted.
It's life. Things may not go my way all the time, but I'm assured that God who holds my future, cares. Surely dawn will find me again, even when the stars go blue.
Have a good weekend, everyone.