I've received Christmas goodies from talented Helena again this year!
Handmade Christmas card ~ hand-painted-crafted-sealed with love.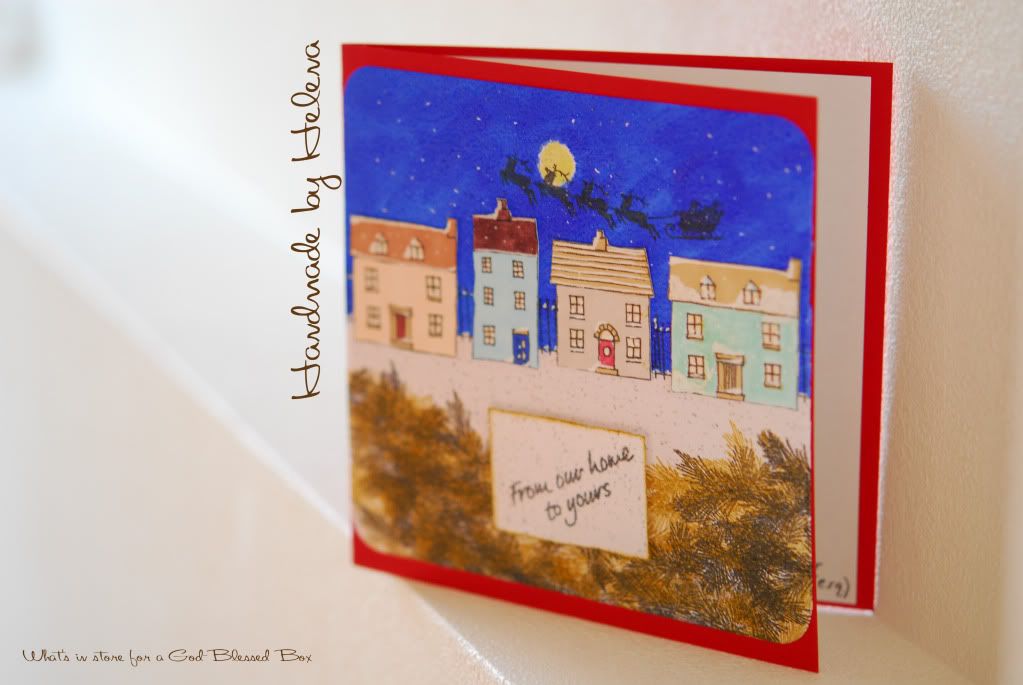 And... come spot the heart!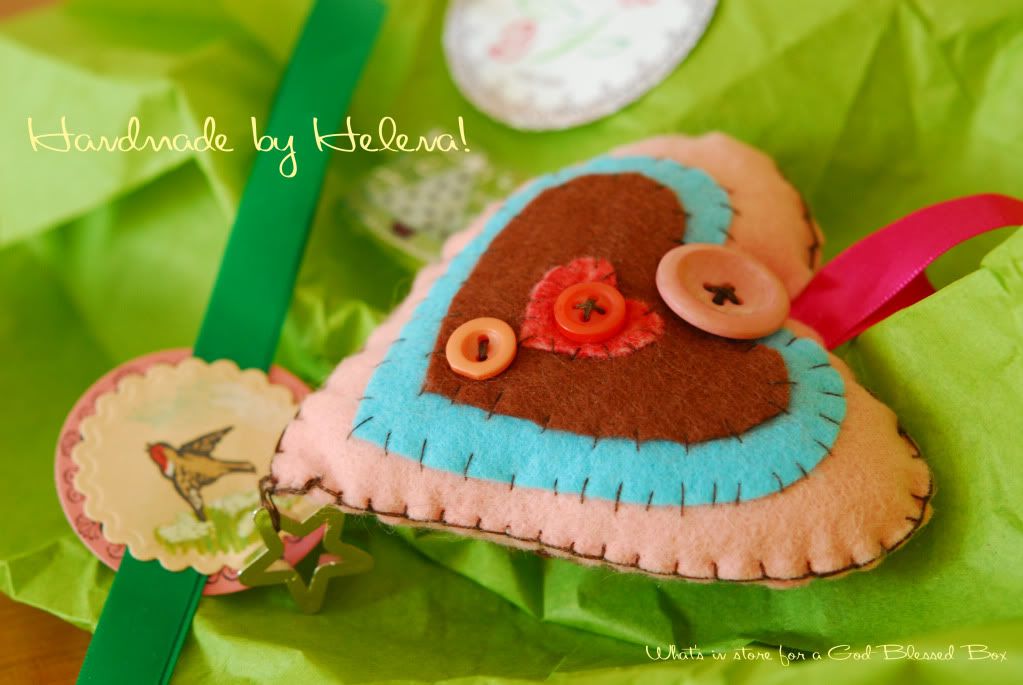 Noticed it has a star tailed at the bottom? Sadly, I didn't do up the Christmas tree this year else it'll be dancing on one of the branches. This heart ornament even emits a beautiful scent!
Surely surely, Helena didn't forget to make me a bookmark with my favorite birdie! She writes, crafts, paints, sews, gardens.. her list of gifts goes on. Some people just have it all, right? Not fair!
Thank you Helena, for the thoughts sent across despite having those mounts of challenges. Sometimes 'thank yous' just ain't enough. I'm praying that the new year will be kinder, and the deepest joy finds you and yours. You know I'm here, all the time.