I barely sleep these days.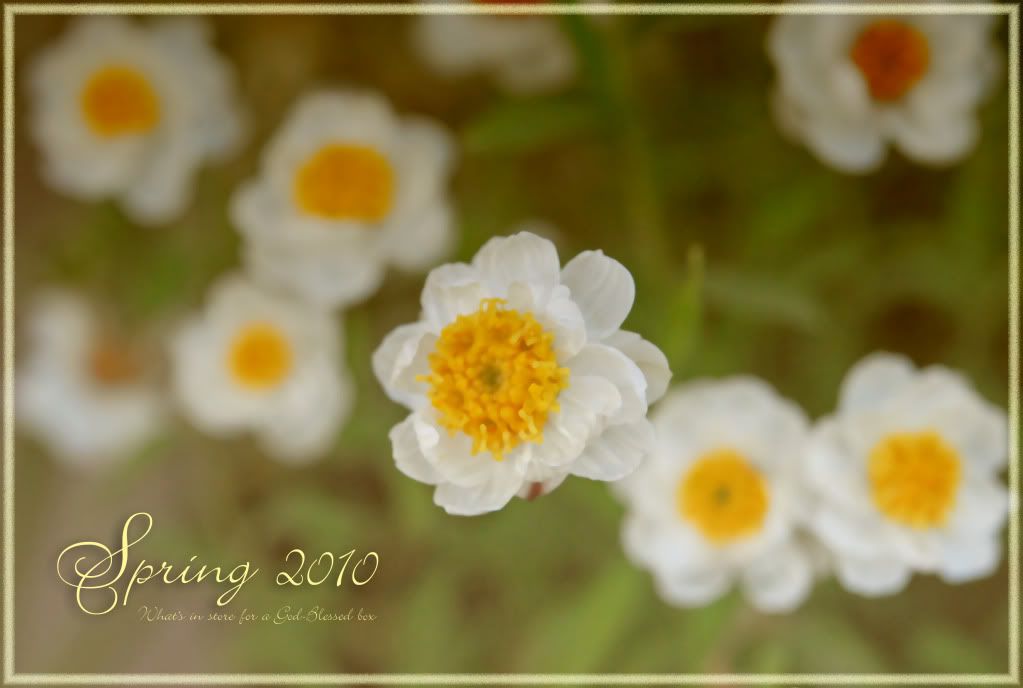 As Bear reaches home late these several weeks, I only ge
t to knock off past midnight when I'm finally done with his dishes & stuff. Working late tends to leave me acutely alert, and sleep only eludes me more when I can't ignore an early rise the next day.


For a painfully stubborn person like myself, I can't leave dishes stinking overnight. I don't ditch preparing breakfast unless I'm in pain. I avoid afternoon naps to mitigate insomnia, and try anything to knock myself out. Yes I'm dead beat, but I still can't sleep. I'd probably slumber when the world stops revolving. It's me. Sometimes I really loathe this masochistic figure in me. If somebody has ruined me, it must be me.


So I'm grouchy, very grouchy. Anyone's a grouch having not slept a wink for 3 days. Light-headed, this grouch floats around the house. There's a feeling that I'm going to need drugs very soon. =( If you don't see me after this post, I must be gone.


In the midst of sleepless blues, I heard from an angel yesterday.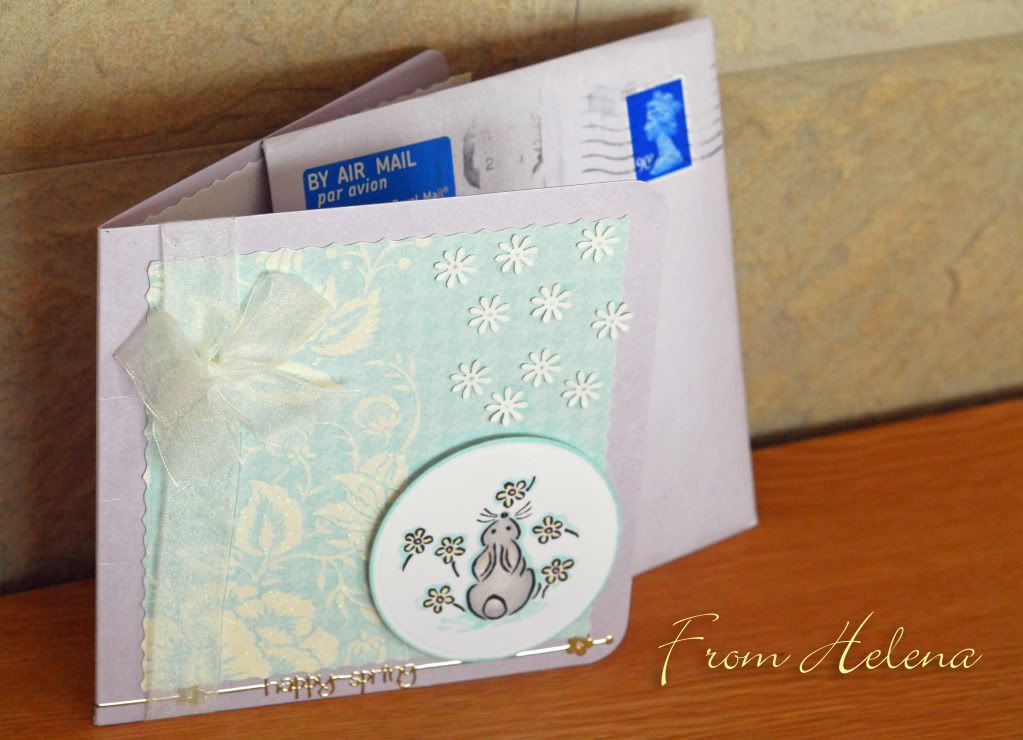 Helena flew her Spring greetings over from UK. Yes, her handmade card!

Happy Easter, Happy Spring, Happy Everything

, she said. You really should see how pretty it is ~ the soft colors and delicate touches... the card just soothes my spirit like a healing balm.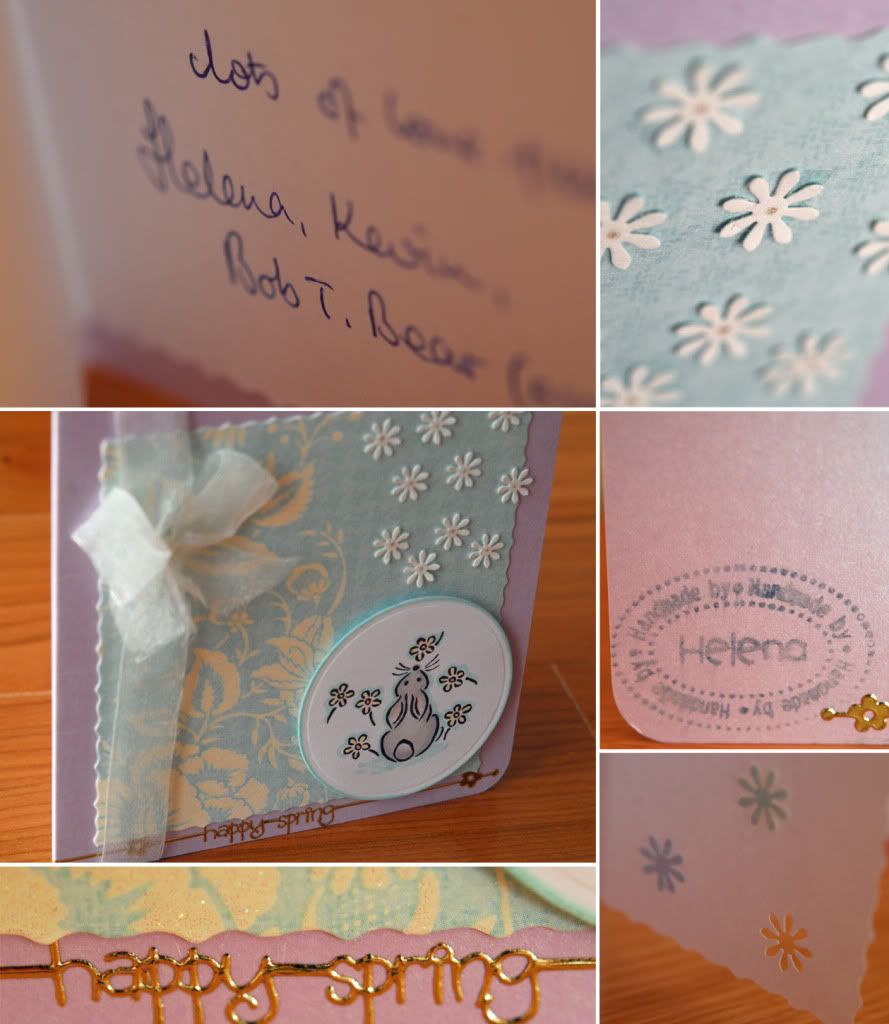 And Helena isn't having an easier time herself with all the commitment she has, but that doesn't make her remember less of the people around her.
The greeting arrives timely, it works like a ' Get ( Sleep ) well soon ' wishing for me.


Thanks honeybunch. You have no idea how this comforts me. I'm having your work displayed the entire season! =) Hugs...









I'm hoping to get some sleep tonight. Like Bear and everyone else like to say ~ I really should be nicer to myself.
I deserve this happiness ( read : sleepiness ) in Spring.