I

t's cold outside, in fact, it's snowing.
Come to think of it, if there must be Brrring in winter anyway, I would rather have snow!
I'm

a good girl today ( normally, I'm not ).
I've just returned from an errand, which is quite unusual during weekdays, but I desperately need some must-haves for the steamboat dinner tonight.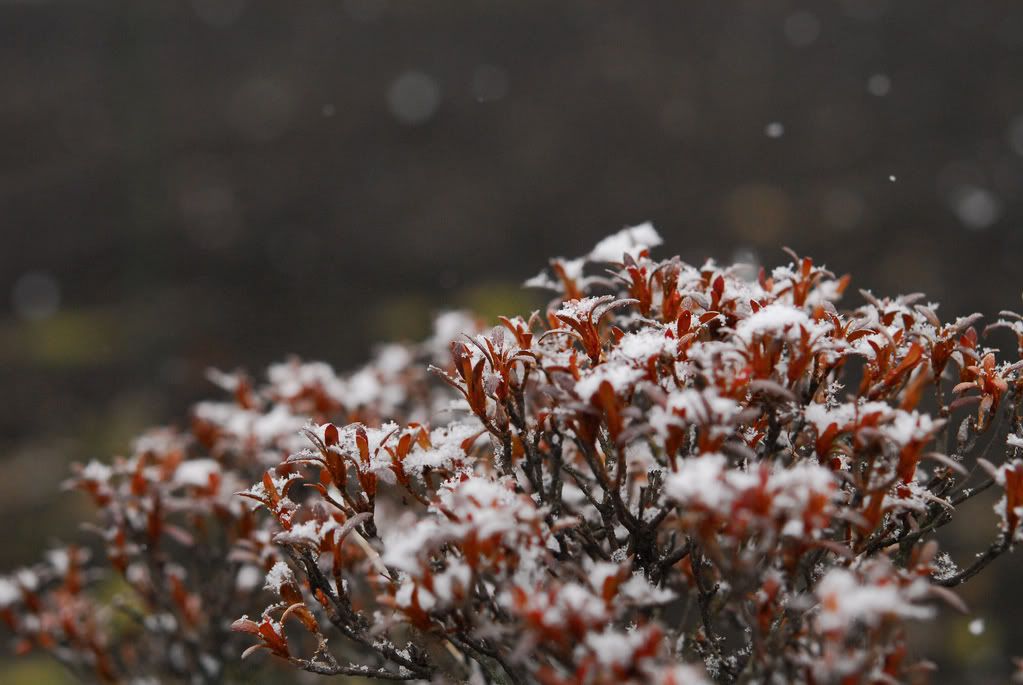 Off I went happily, and hoping to capture some nice pictures of snow during the trip, only to realise that this place is too neighbourhoody. An intrusive camera is somewhat considered an offensive sight, there isn't any decent landmark to help the snow stand out either.
No, it's more like me cooking up excuses for the trashy photos / cheesy post.
It happens... especially when one's well of inspiration has dried up. =P
Ok, I'm bad afterall. But believe me, the falling snow was breathlessly pretty... I had fun brushing my eye lashes laden heavy with snow. =)
Meanwhile, something else pretty is lying backstage.
...............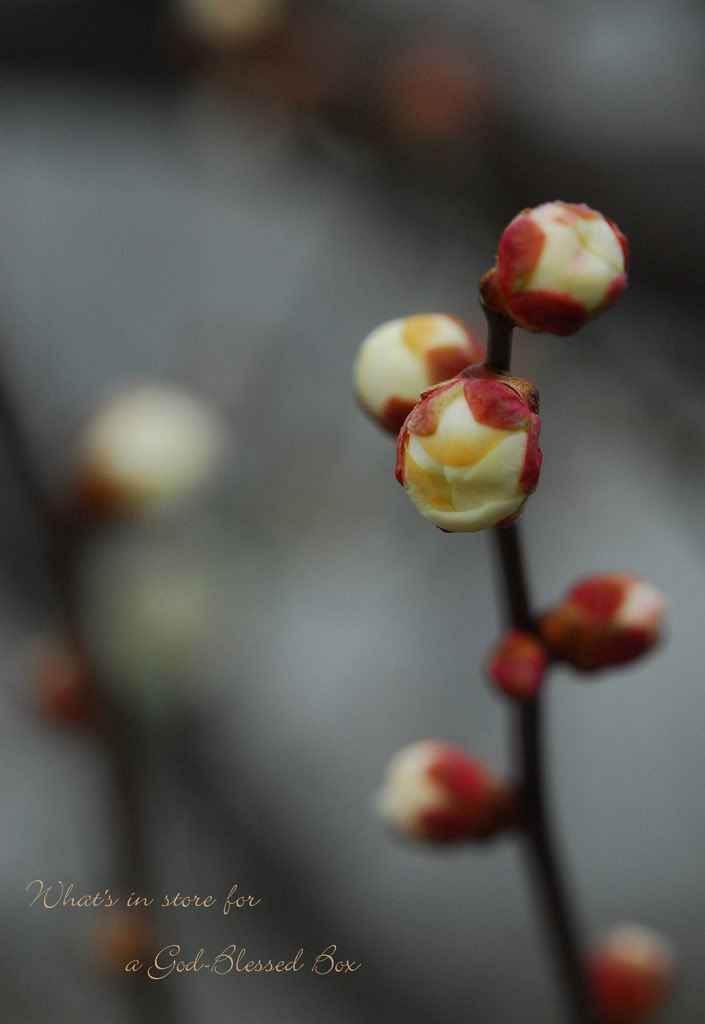 .
It's whispering, ' Spring '.
.
.