.
F

or unexplainable reasons, I crave for 'X', 'Y'/'Z' occassionally. Dontcha? Sometimes, it gets so severe that I even dream about it.
For instance, I dreamt about catching 7 massive crabs with bare hands the other day! Haha! =D
And it's only instinctual, that I succumb to my craving whenever possible. Like a week ago when Japan was having a long weekend, Bear took me to a fancy Italian/Western restaurant in a neighbouring prefecture.
I was totally elated to find a crab dish on the menu! The description read : A platter of rice with topping of extravagant crab flesh and mushroom.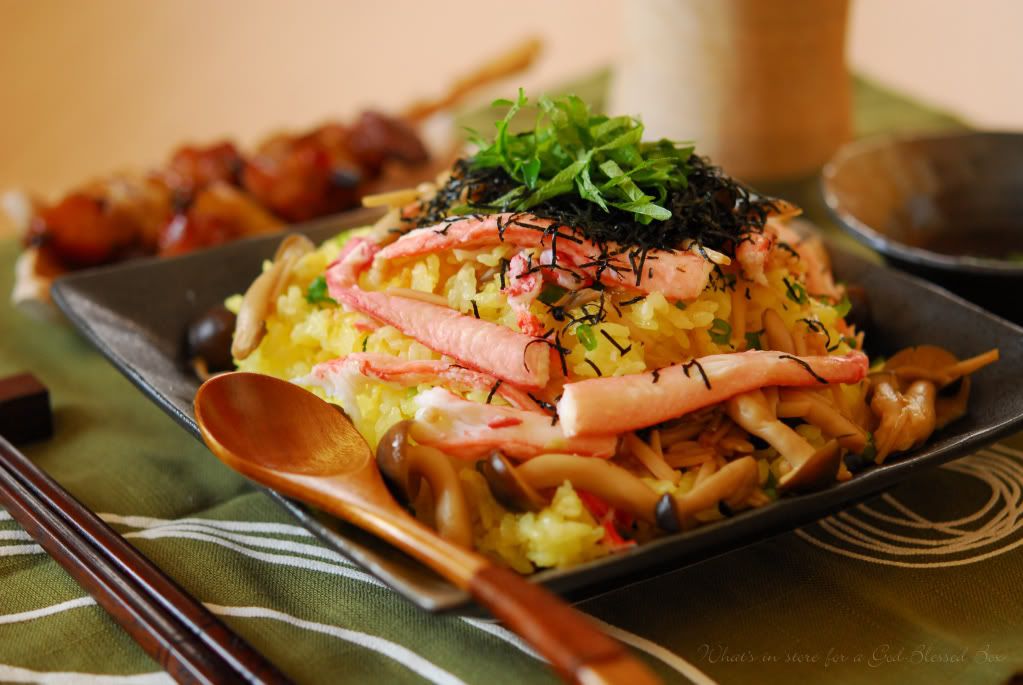 Duh... but my anticipation nosedived. I obviously forgot that most restaurants here provide moderate or miserable ingredients. I squinted hard... The platter was nothing like a crab galore (~~), it was more like a plate of crap, and a rather pricey one. As Bear footed the bill ungrudgingly, he explained the tyranny of economy depression, and that we ought to give thanks for food at bad times like such.
He's beary right, but my disappointment wasn't soothed right there. Suddenly, it dawned on me that Japan has fresh crab flesh for sashimi almost around the year! So I was all ready to roll my sleeves to gratify my gluttony nature. ;P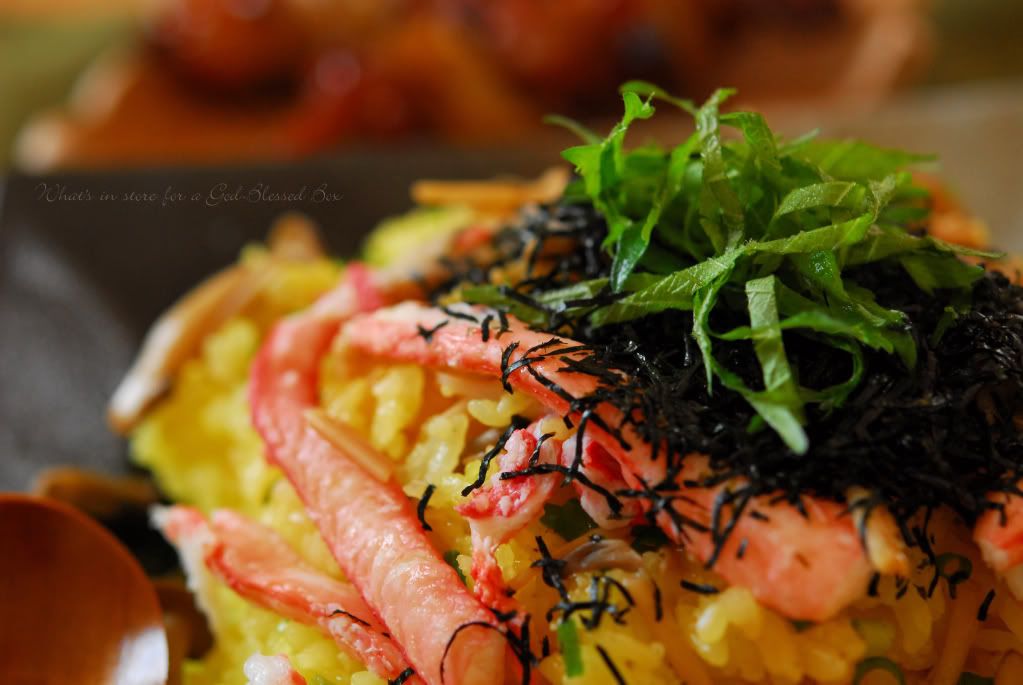 And believe me, the preparation is dead easy! Pleasantly satisfying and almost instant to prepare. =P
No concrete measurements here. I prepared saffron rice for two. A handful of Bunashimeji mushroom, and Enoki mushroom cut in short strips, saute with olive oil, finish with soy sauce and little white wine to make a truly wet mass. Chop spring onions, cut Perilla leaves in strips and put aside.
Scoop saffron rice on plate, sprinkle chopped spring onions. Spread the crab flesh, then mushroom mixture over. Generous portion of seaweed strips, with stripped Perilla leaves topped above. To finish, half a slice of 10gram butter and place on both sides. Serve while rice is hot!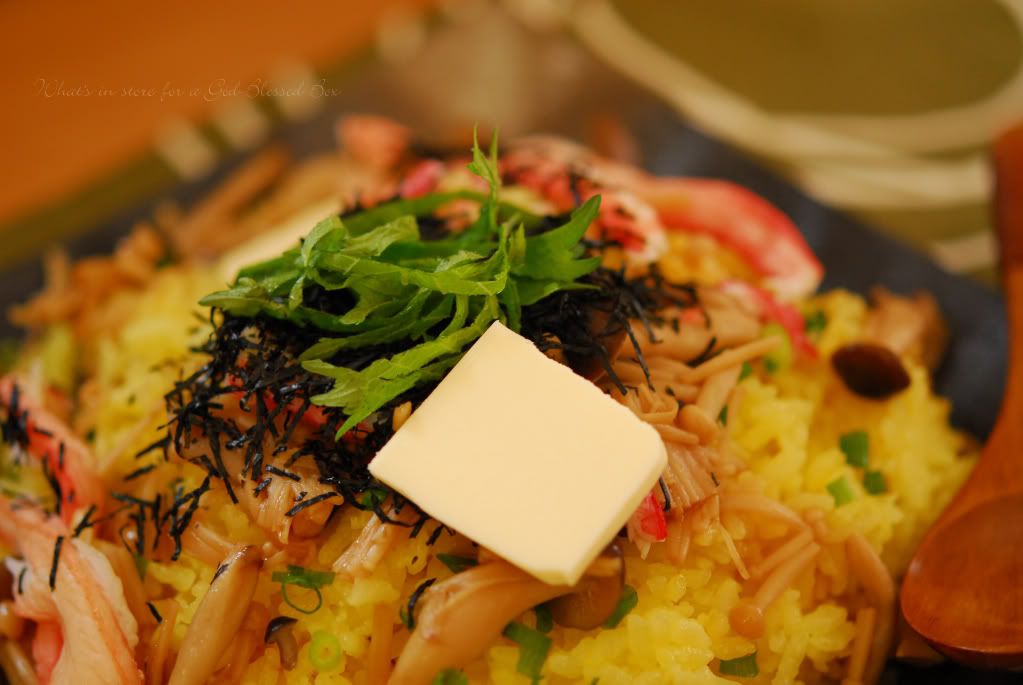 And TALA, the effort paid off, almost effortlessly. Almost like the real deal if not for the absence of a sizzling hot plate. But who needs a hot plate, when I can have all the crab flesh I want? =P Bear has already demanded repetition, while I contemplated on buttered prawn or scallop to go along the next time. =)