A

pproaching late winter, Mr. Sun has not appeared for several days, while the sky poured buckets of rain. I would have been so terribly starved if I have to function by chlorophyll.
And finally, we're having very mild sunshine today! I'll be following the sun from window to window so as to let my Orchid eat its fill! =D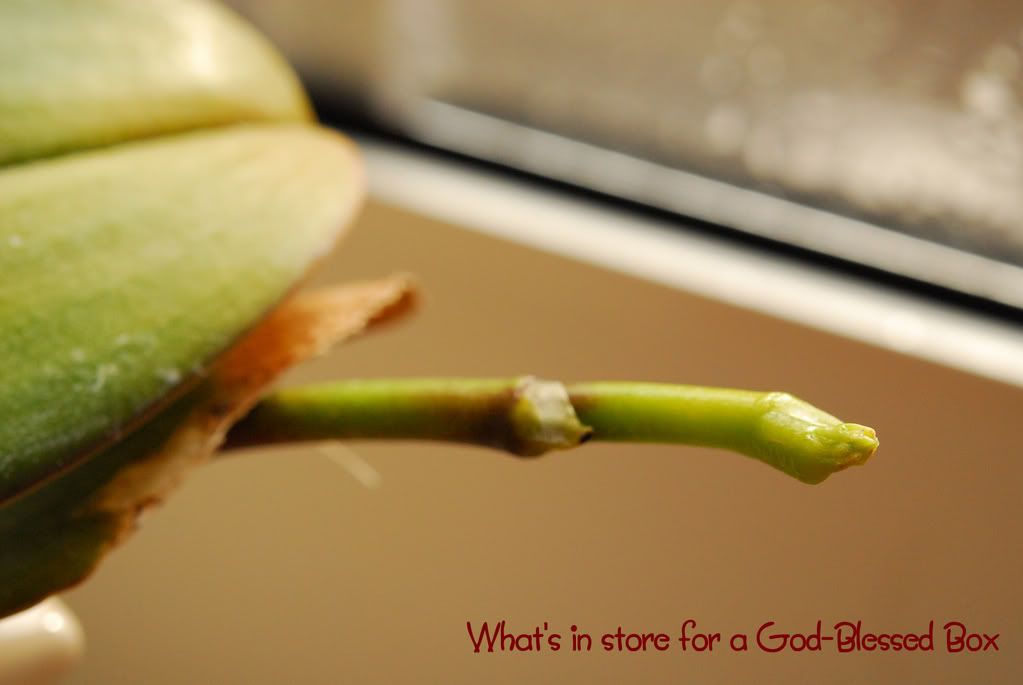 Yes, after the recent ordeal, things start to stabilize a little, I can't be more thankful that Rowndy is still with me. Recovered from cold shock, it's growing steadily and probably blooming in late Spring. =)
I rested from blogging a little these days in case I make the God-Blessed Box appear too sappy. Still not my usual self at this moment, gimme more sunshine (~~;
). However, admist the dreary days, there are still reasons to give thanks, for much good and bad, and those in-betweens. While coping with the loss of Phal Kun, I've received gestures of tenderness from people who have comforted me. They've helped.
A parcel flew over from a blogger friend,
Helena
, all the way from UK!
She prepared this gift during her trip to Ireland. It's an ornament in a shape of a pretty cat, made from black turf. I would have been so baffled by the name of the material, if it has not been explained as a deep and rich kind of soil.
The elegant cat that is supposed to bring good luck, carries a big smile. =) Helena's partner claims that it's the same smile she wears when she has her first cup of tea of the day, hence dubbed as her 'tea smile'. Look closer! =)
............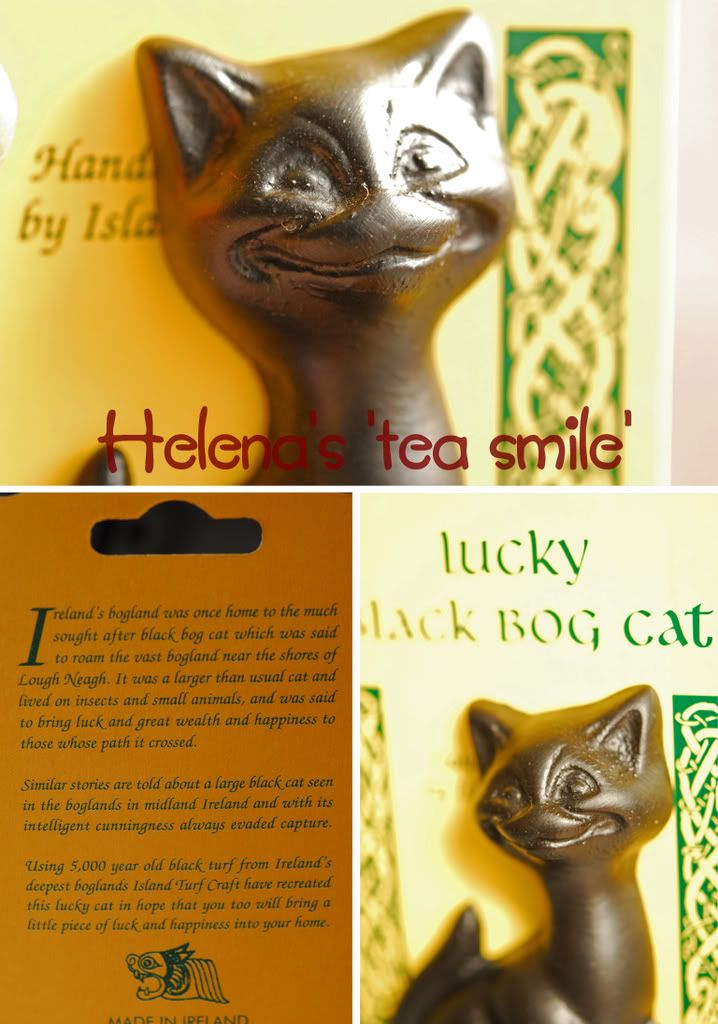 I love it! It feels like a thousand smiles showered on me, and her kindness conveyed. Thank you Helena! The cat has arrived timely and your 'tea smile' has eased my blues in a way. It now rests at a spot where I can see it everyday. Gotta smile like you!

And, not forgetting thoughts that may be less concrete, but truly loving by no less!

Umeko-San

sent me her blessings, something I can never get enough, and won't want to quit giving too!  梅子さん、ありがとう! So catch it people, I'm sending it to all of you, especially

Sharilyn

, for your mails and concern during the not-so-good days.


Weeping may endure for a night, but joy cometh in the morning. Psalms 30:5