I

have very faint memories of the recent trip to Singapore, apart from one : a boy bawling in a rowdy bookstore, seemingly lost. The mother hurried his way to calm the child and reassured him in loud affirmation, 'I will never leave you.'
Her promise resounded in my ears relentlessly. It stirred an enormous guilt in me, cos I've left what I considered precious, unattended in the cold. I could never be more foolish.
If you've read about what

happened to Phal Kun

, I'm most sad to tell you that he's gone.
For several days I've been trying to revive my baby. I've lost sleep, my stomach too busy tying knots to eat, but nothing helped bring ailing Phal Kun back to life.
I'll be lying if I claim that I'm ok. I deserve it. I miss him, the missing piece that makes the picture complete. I was tempted to brag, how he bloomed generously for more than 6 months, still bearing buds when I last bid him goodbye. And now he's here no more, with myself all ready to condemn, in sheer shame, regret, and bitterness. I've never hated myself more.
Just when I dived deep into self-loathing, God quietly prepared me for what was inevitable, and showed me other facets of life that hit me hard. I lost my Orchid to winter, it's a law of nature that God dictates. I earned my misery by a sorry mistake, while many others didn't. Those who've lost their lives, loved ones, poperties in forest fire, or other tragedies across the world. A plenty more in genuine pain, utter loss, or flatly underprivileged.
So I dried my tears, count my loss a lesson. Stop my wimps and remember that God is good! Life is good, unless I decide it's never! The experience shall surely grow me greener fingers, and groom me into a finer care-giver. I can always reap heaps of joy again!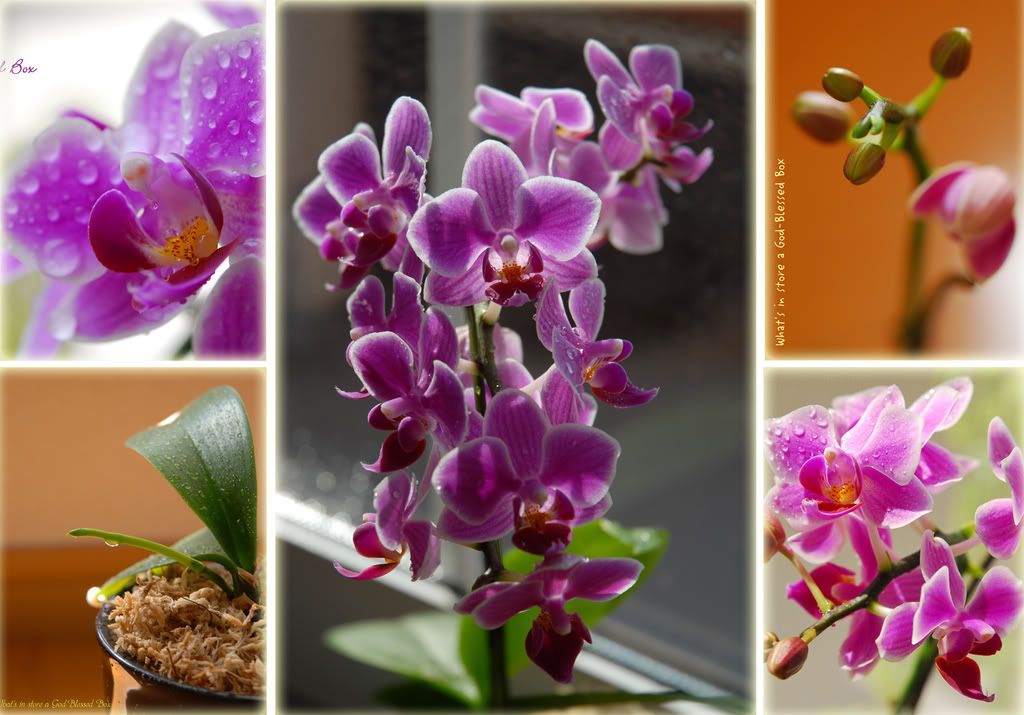 Having said that... Deep in the backyard, honestly, I know that can never forget Phal Kun and how he has colored my days. Sniff. I thank the Lord for those times that I've been blessed with him.
I take the chance to thank all who've cared, prayed and offered a line of comfort. Spider Robinson said it well, shared pain is lessened, shared joy, increased. I should be ready to look for a new Orchid plant sometime later, and find the missing piece that will complete my joy again.
.
*He who learns must suffer. And even in our sleep pain that cannot forget falls drop by drop upon the heart, and in our own despair, against our will, comes wisdom to us by the awesome grace of God.

Aeschylus





*When you lose, don't lose the lesson. Dalai Lama