Hooo! Japan has enjoyed a 3-days break the recent weekend!

We squeezed some time out for fun though there were much stuff to be done! Off we went, to a prefecture where Autumn is obviously resuscitated!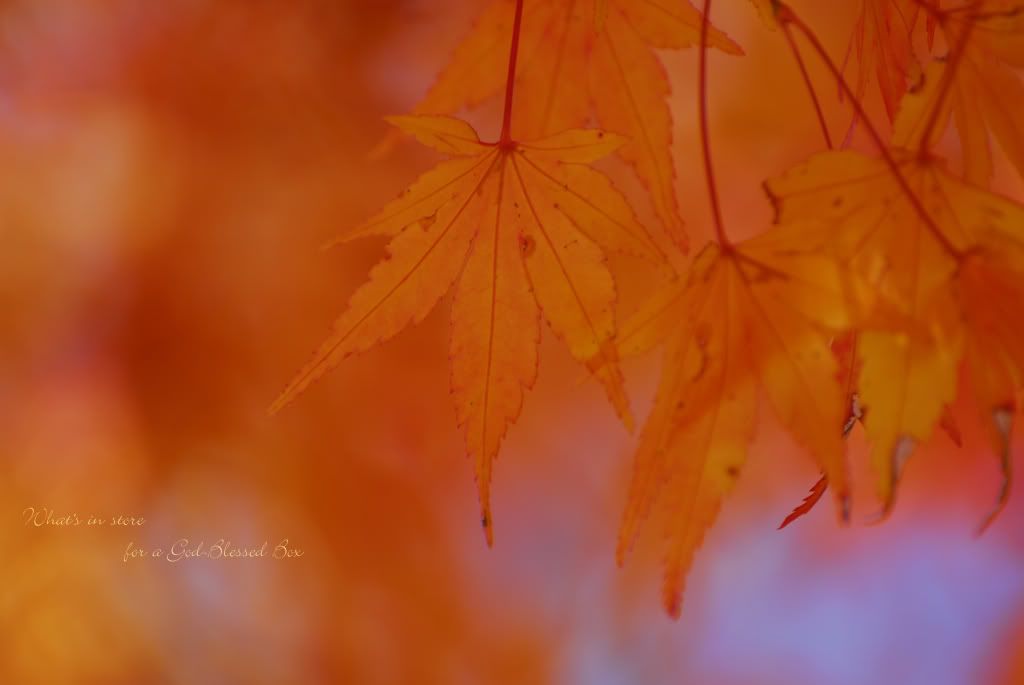 Welcome to 山梨県 ( Yamanashi-Ken ), and meet its utmost significant icon, that sits unquestionably as the heart of Japan.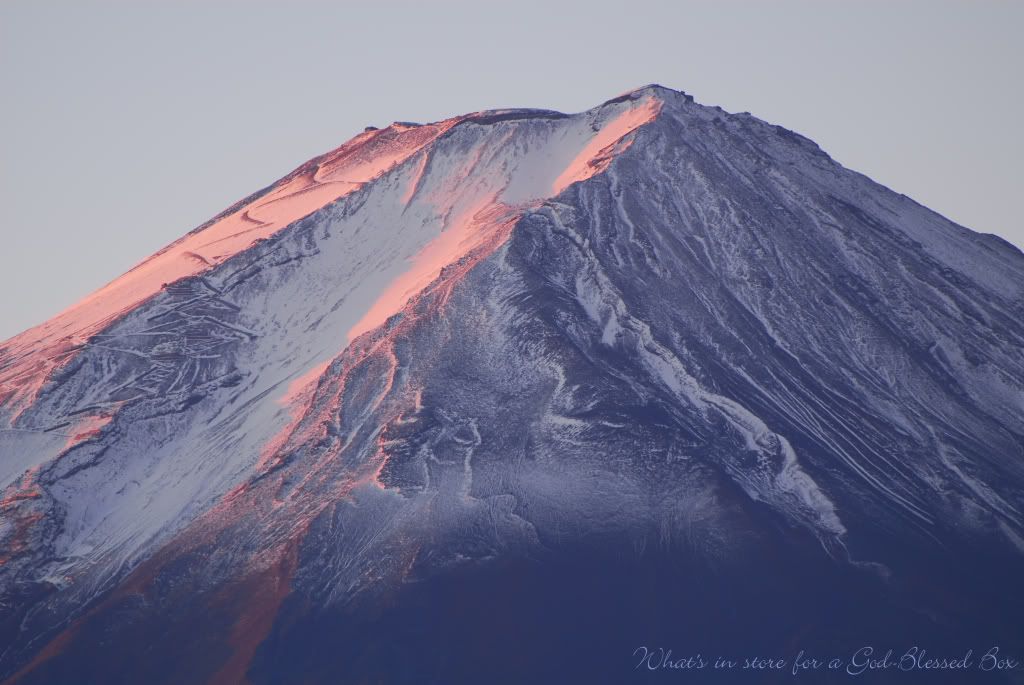 The famous 富士山、 Mount Fuji.







This active volcano that stands the highest in Japan at 3776m, often swells the hearts of the citizens with pride.

What exactly makes Mount Fuji stand out among others and capture the hearts of the Japs? Unlike alps, notice that Mount Fuji stands erected, aloof with a grand peak, without adjacent mountains? The distinctive look of this majestic mountain aptly fufills the Japanese notion of beauty in simplicity.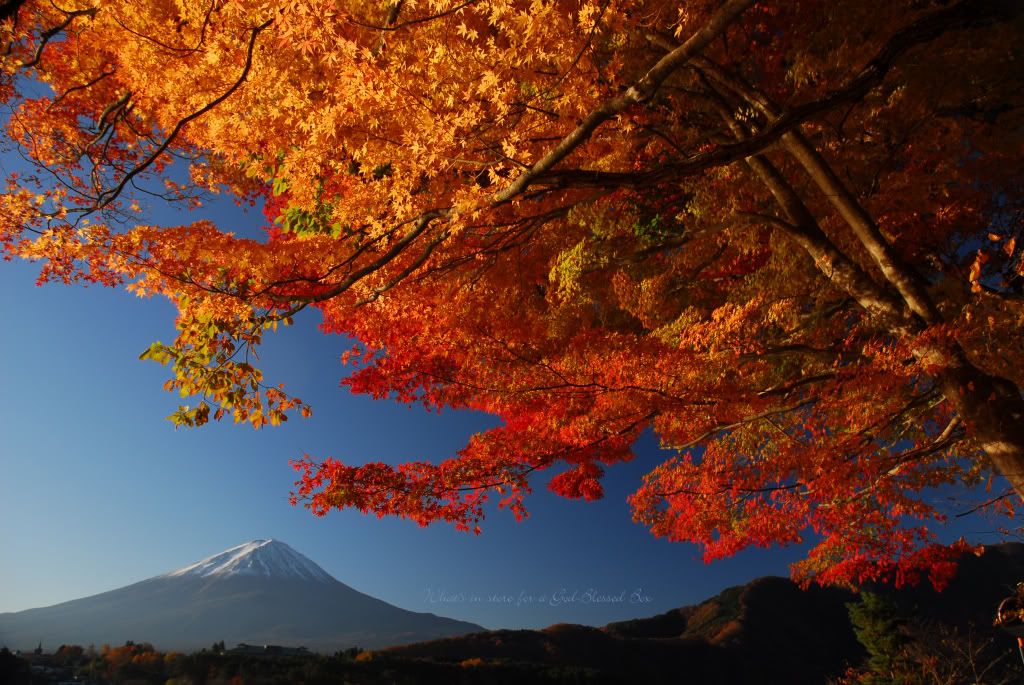 We were fortunate to admire Mount Fuji on a day with a weather this fine! Do you know? It actually takes a truly clear sky like this to reveal the face of Mount Fuji!






And the trees that still advocated Autumn... the splendor of colors looked so very surreal to me...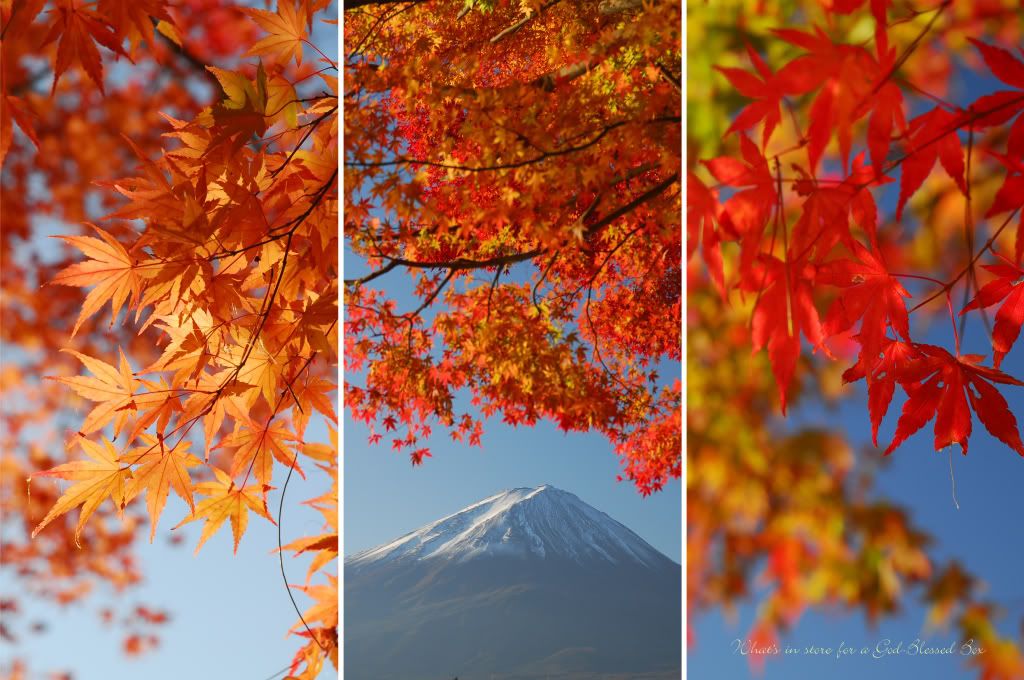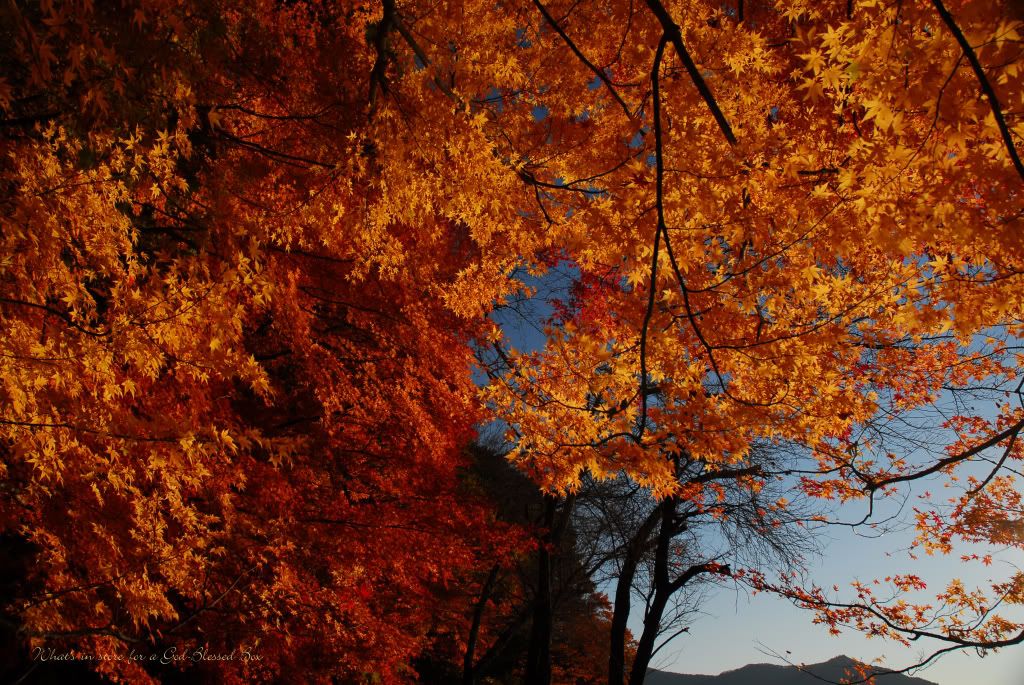 Now, we didn't set off during dusk at 3a.m. just to watch dawn. Bear meant it as the last fishing trip of the year. Notice that we actually arrived before the sunrise, and road lights were still lit up.








However, the wind was too strong, Bear changed location later for a hopeful catch and he did it! While I was napping in the car to shun the wind. Hahahah!





.
We didn't realized until the mid of the day, it was the いい夫婦の日( Fine husband and wife Day ) on the 22nd of Novemeber!


For foreigners who study the language, 1122 ( 11月22日 ) legitimately echoes 'いい夫婦'。 Get it? =P


It made us feel doubly-blessed! The great weather, and good times we had. I couldn't help giving thanks to God for this awesome day, and secretly hoped that our love stays wonderful like the brilliant colors unfolded before our eyes...

.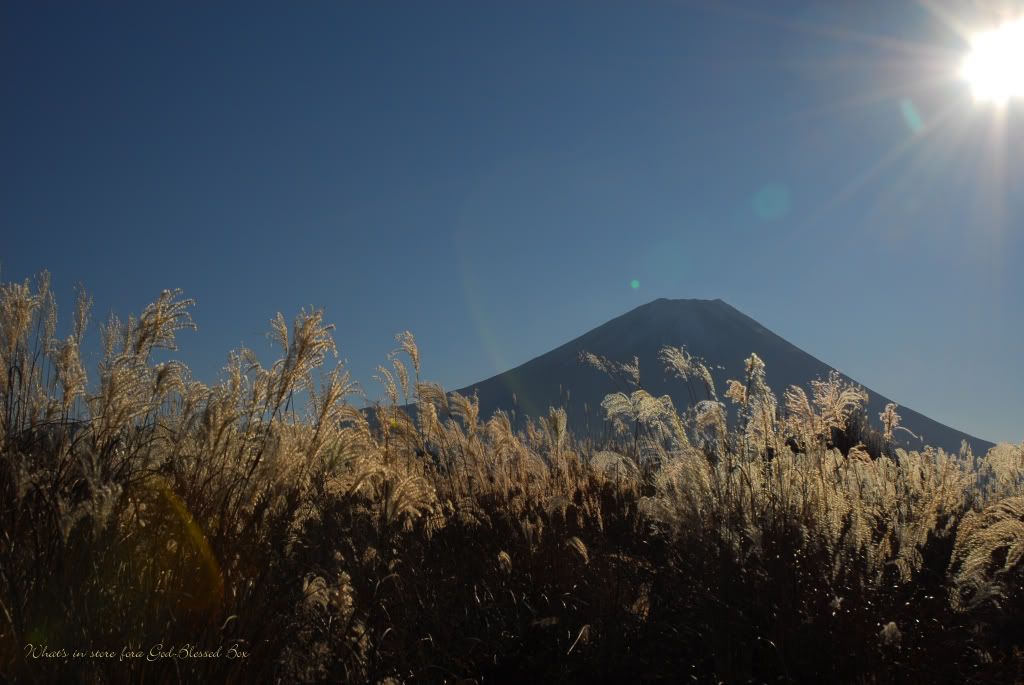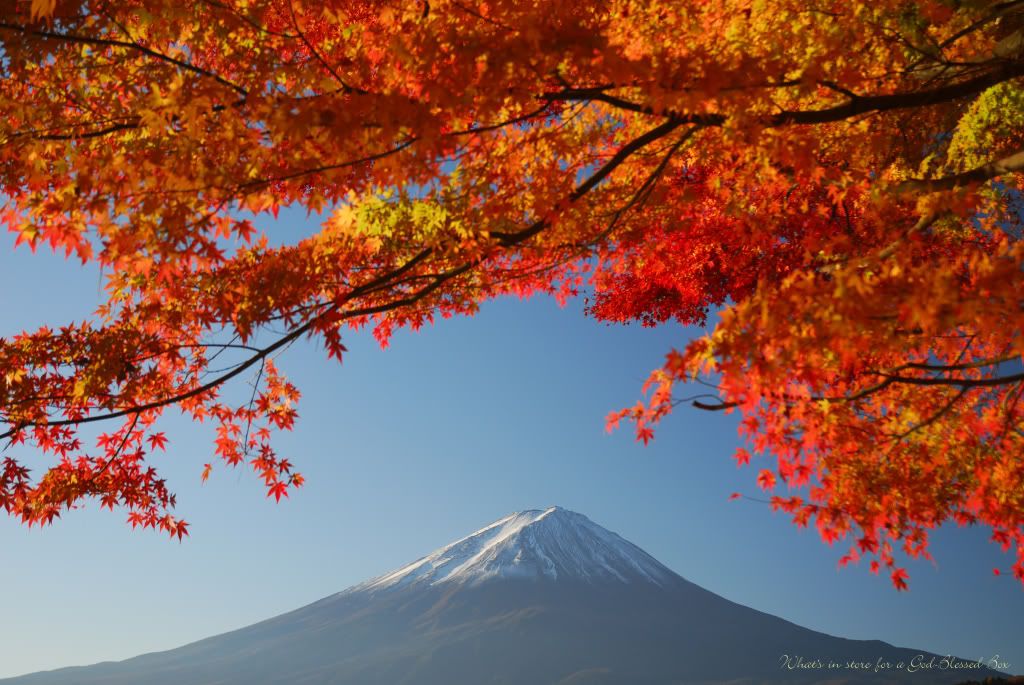 What a day to remember! I'm most touched by grandeur of Mount Fuji!
.
Some Japs describe Mount Fuji as a lady clothed according to seasons. I think she is unmistakenly charming when dressed in Autumn. =)