Eating better and moving swifter, I'm totally thankful that the morning sickness doesn't stay around to

see me through

. Really feel for those preggos who'd have to endure the thing throughout, God please bless the mothers!!


Since when I started loving anything smooth and creamy : ice-cream, custard, cheese, Japanese curry... yum. And even meats, eggs, things that weren't in my idea of food chain.
Bear sometimes watched with disbelief, 'You're sure you really like that?'
It's amazing how a 21 weeks old at 358 grams is capable of reforming some 35 years of stinking fussy appetite. :P


While waiting to meet the gynae yesterday, Breadcrumbs was busy thumping away to my crazy throbbing. I was both excited about seeing my luv, and nervous about the gender thing, argh I think the whole room could hear my heartbeat.
And I'm not sure if we were kept waiting too long, it was the first time I saw the fella having a break instead of the regular gymnastics. 'Everything's great. ' said doc, 'Let's find out the gender!'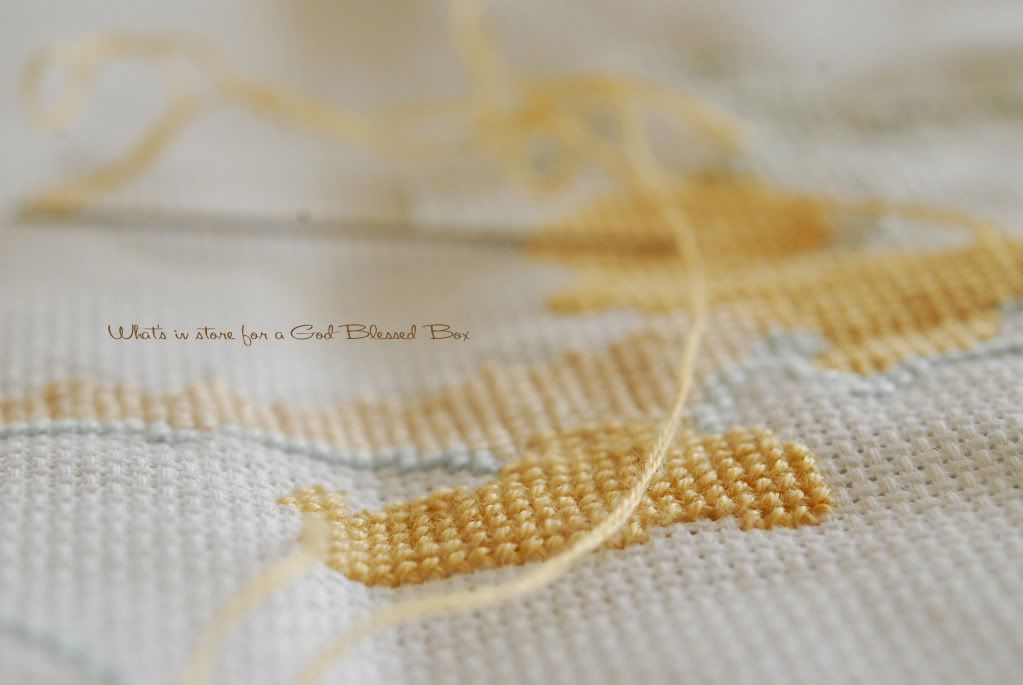 There is this cross stitch project I started on when I found out I'm pregnant. It's a motif having a baby asleep in a cot that should be sewed in

the

dominating color. And since Breadcrumbs had the family jewels baring out like that, doc revealed that I should go ahead and have the cot sewed in

baby blue

.
We were a little... stupefied. But it didn't last long when Breadcrumbs awoke with his hungry protests, so the family rushed off for a day of celebration and intent shopping!