G
lad that I've caught the
Nativity on tv... I thought I've known the story well enough, but a new message is revealed to my heart whenever the account refreshed.
I won't even nod to the idea of giving birth in our home's storeroom, but Jesus, King of kings is born a vulnerable babe in a filthy stable and placed in a manger.
I'm captivated by the divinity of the humbled birth that promises peace and hope for the world, what's better than a feast and boxes wrapped under the Christmas tree.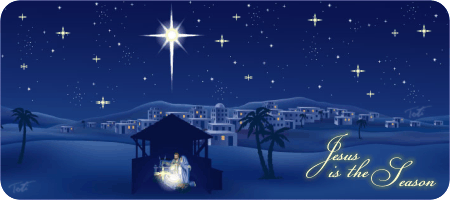 Taking time to remember the Lord again this day, for His immeasurable love. And may the tender spirit of Christmas falls

upon all hearts... Peace to all.