I

t was about a month ago when my family flew over from Singapore to visit us! =)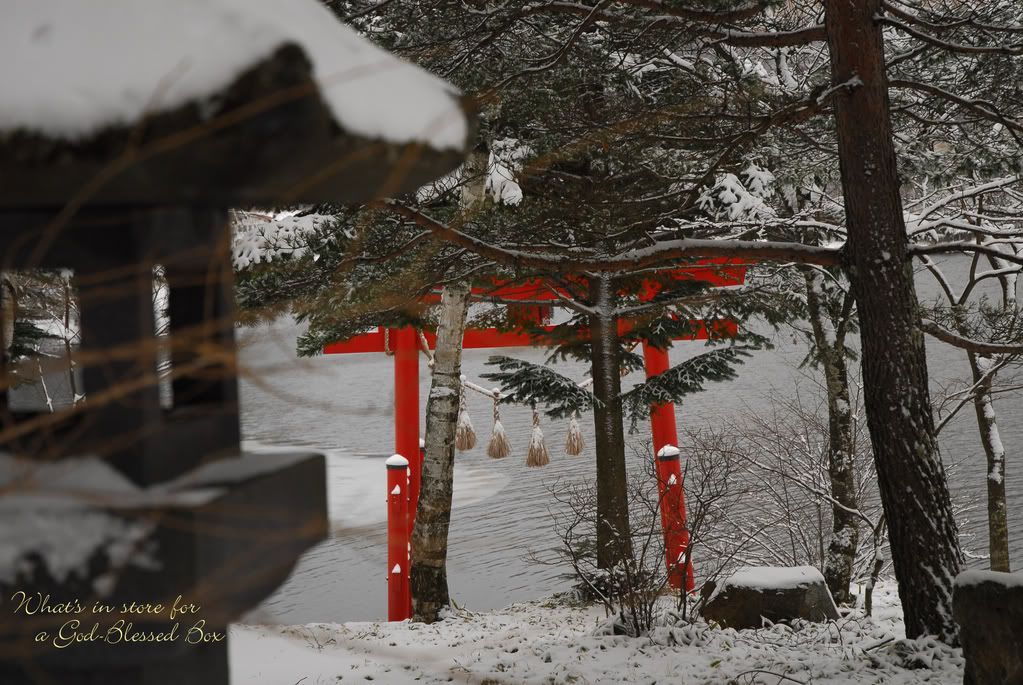 I was truly thrilled by their second visit to where I now call 'home', since their attendance to our wedding. On the flip side, I was also wrecking brains over what to show them at this ghost town I'm staying.
Anyway, we've managed to bring them places. Here's Japan through their eyes!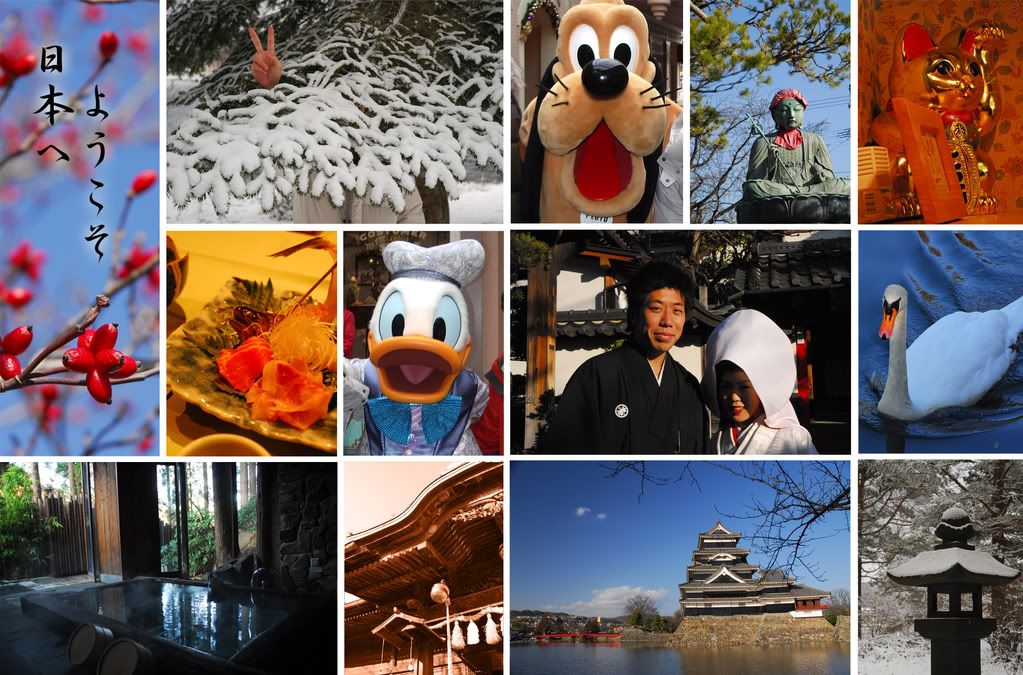 Above everything, I prayed hard for snow. Yes, SNOW!!! as my folks who've inhabited the isle at the equator are acquainted with no seasons but summer, all their lives. A perfectly white winter was all they needed! And God is faithful!! It snowed from heavens during a weekend and washed everything dazzling white! Praise the Lord!!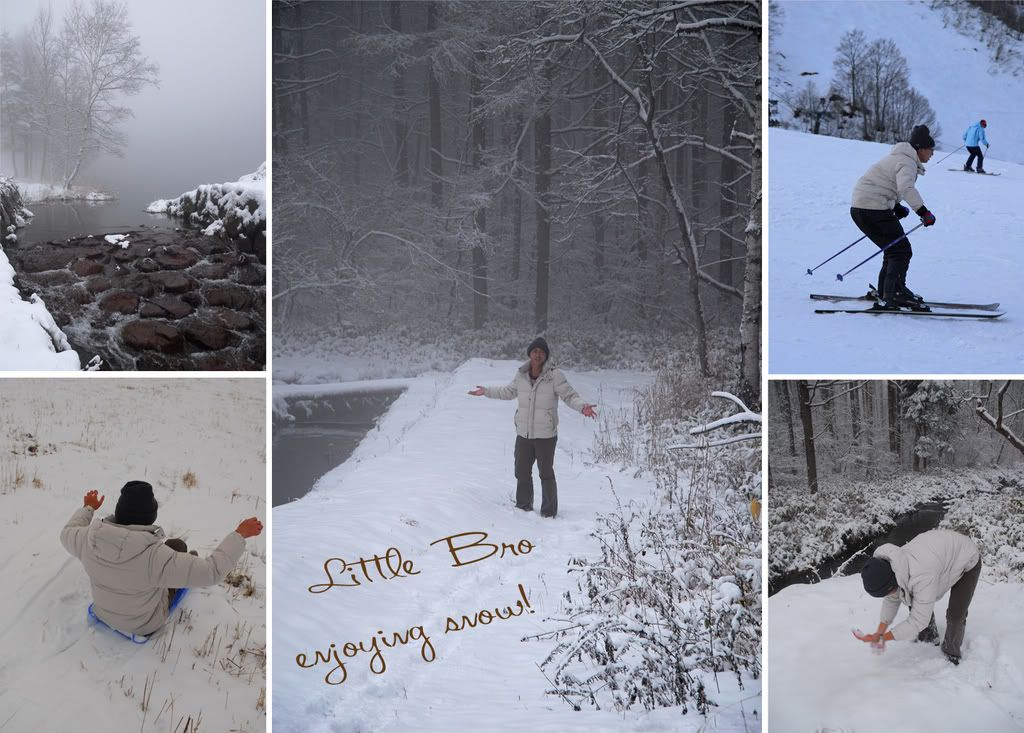 It was written all over their faces, I guess the sight was simply too beautiful beyond description. Deep inside, I couldn't help thanking God for this special blessing of snow. =)
We slipped to Tokyo, Disney Land & Sea, neighbouring prefecture... Shopping, Japanese cuisine experience, sight-seeing, ski, walks, and guess what my family told me. They couldn't understand why I would reminisce Singapore despite having so much cool stuff here. Huh?!?
I shan't digress to explain myself... Their trip was sealed with a traditional sensation at a Japanese inn. What's a trip to Japan without a hot spring bath?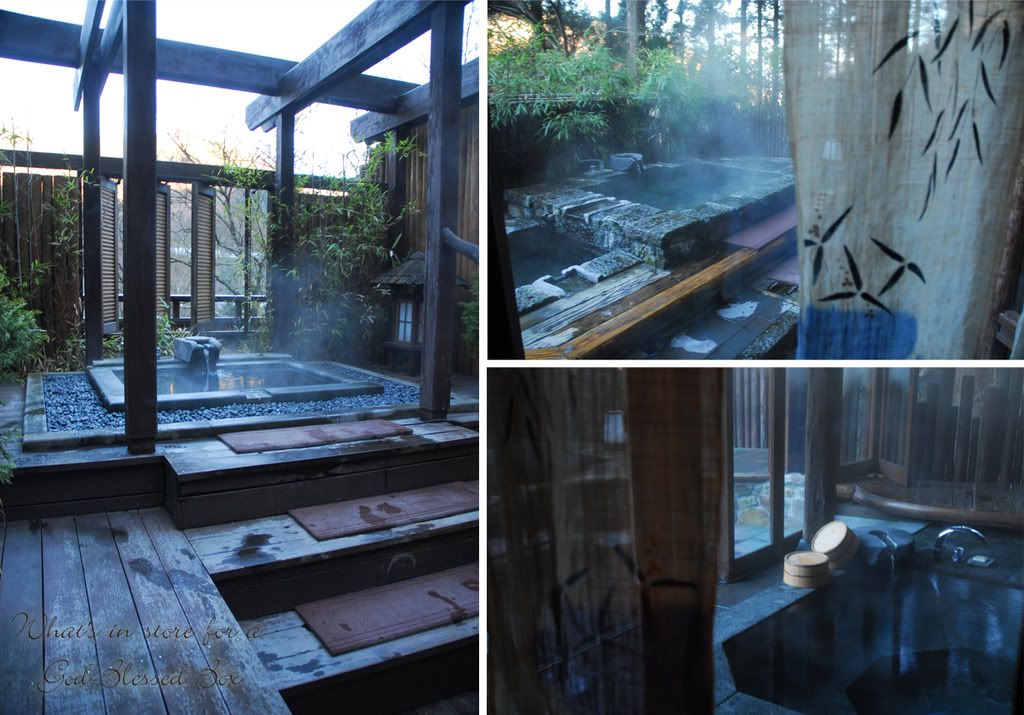 Nudity before strangers is not something I'm comfortable with. It's a lot of awkwardness even in public bath of a common gender. Things got a little better after Bear has exposed me to bath experience for several times. However, private spring baths like these best put me at ease.
.
Sometimes, private spring baths are allocated at individual guestrooms, some with outdoor setup that I love the most, excellent when furnished with jacuzzi. =)
And what's a Jap trip without experiencing the gorgeous presentation of Jap cuisine! The hospitable inn specially prepared extra dishes on the house, when they found out that they were entertaining guests from Singapore. The lavish course of Japanese fine food and taste never fails to impress my family.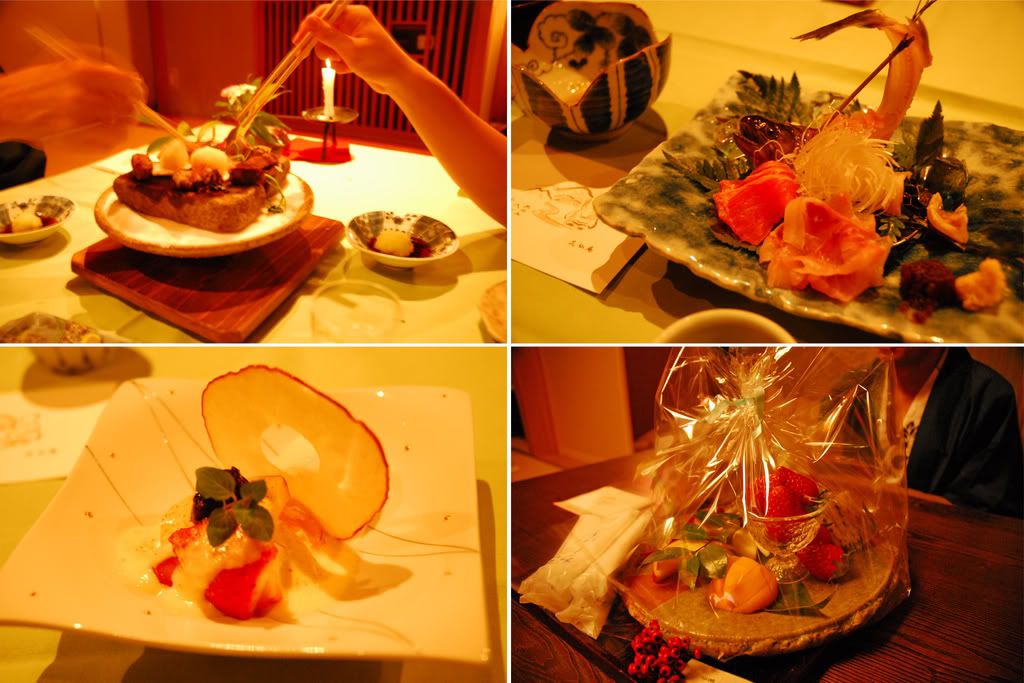 Time spent in Japanese inns is rightfully slow and restorative, but I was busy clicking away at my family, offering translation, explanation, stuff like that. I was thoroughly busy!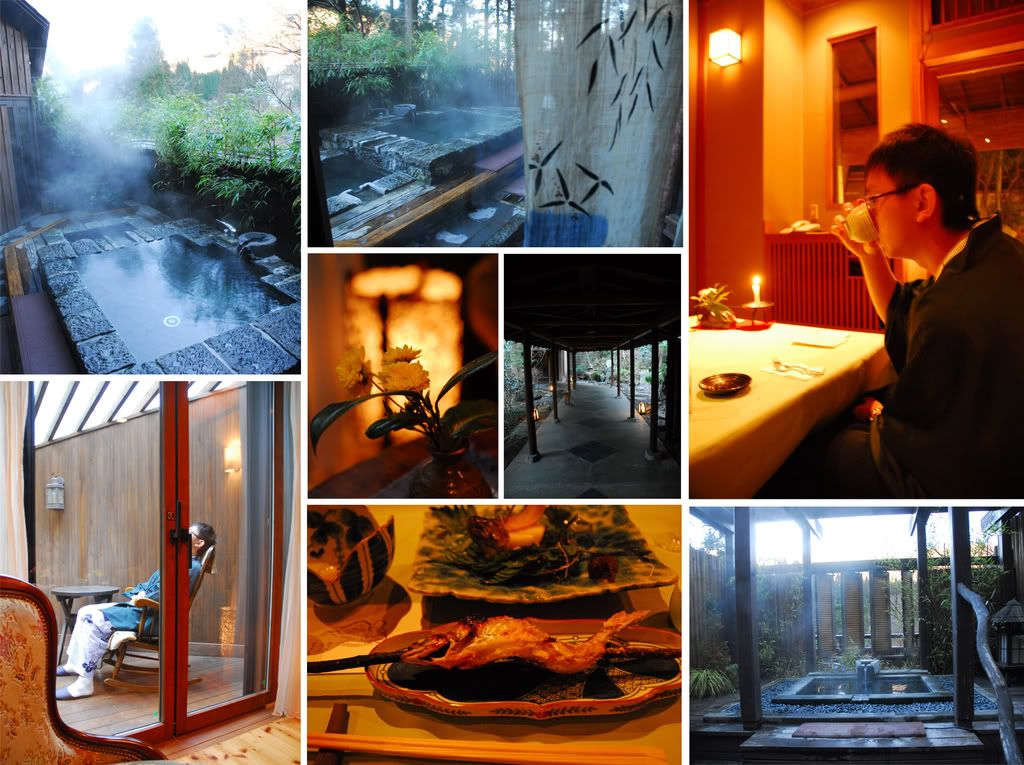 Nevertheless, I had a truly great time with my family. And I hope that they've bagged some wonderful memories home.
I guess, travelling Japan may have never crossed their mind if I'm not married to Hubby Bear, as they always have other 'cool' destinations on their list.
.
My parents were especially delighted when we caught an unexpected fireworks at my place! Their grins were convincing, they must have had a marvelous time with us. =)