T

he baby is asleep, so I'm stealing time to blog.
Seriously, if I could, I want to blog about him every single day. But really, I would rather put away fun stuff to be with him cos I won't know what precious moments I'll miss.
It's a lot like Areosmith's
' I don't want to miss a thing'.
I feel pretty aligned with the lyrics.
Don't want to close my eyes
I don't want to fall asleep
Cause I'd miss you babe

And I don't want to miss a thing

Corny I know, but he is such a bundle of joy. I'm hopelessly obsessed with him. :)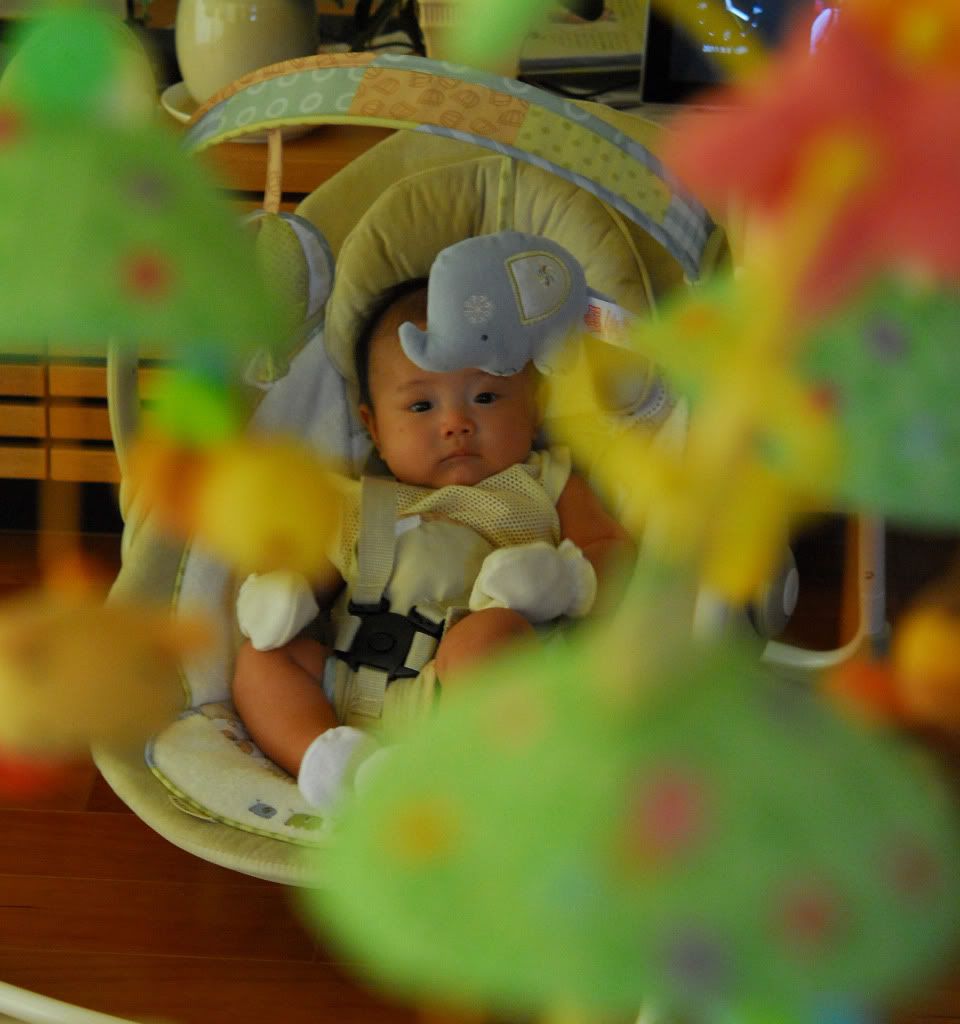 Almost every single day, he amuses me with his spring of curiosity, and all that innocence.
When I stood before the mirror with him last week, he was busily shifting view between me and my reflection. I felt like carrying a piece of cartoon when he flipped his puzzled face with that kind of speed.
Then earlier this week, he has probably got it. Ahh~ it's a mirror. And the vain baby took all the time to study himself in it.
This evening, he had hiccups when we were playing 'aeroplane', so I walked him around to distract him from the discomfort, and got ourselves before the mirror again.




The cub looked at himself and went hic* smile~ hic* smile~ hic* SMILE~ hic* smile~+SMILE~

hic* smile~
It was so funny I had to summon Bear immediately. Too bad, Bear only managed to catch 2 hics and the show was over.


Now you know why I want to be around the baby so much.


Mirror mirror on the wall, he's the cutest hic*cub of all.