S

ince the 11th March tsunami, it has been difficult to do anything like it's just any other day when your neighbours are mourning. So this heavy heart stayed away for a while.
I'm sure many of us are thinking of Japan. Please know how much the Japanese appreciate every single help and thoughts extended, they are tremendously encouraged.
Like how the local media put it well, it's time the rest of us pick up ourselves so that we can help those who are in desperate need. It's Spring time, and many have hopes that the nation will make a comeback with a spring-like vitality.
だから、頑張れ! 日本。
( So, hang in there and move forth! Japan. )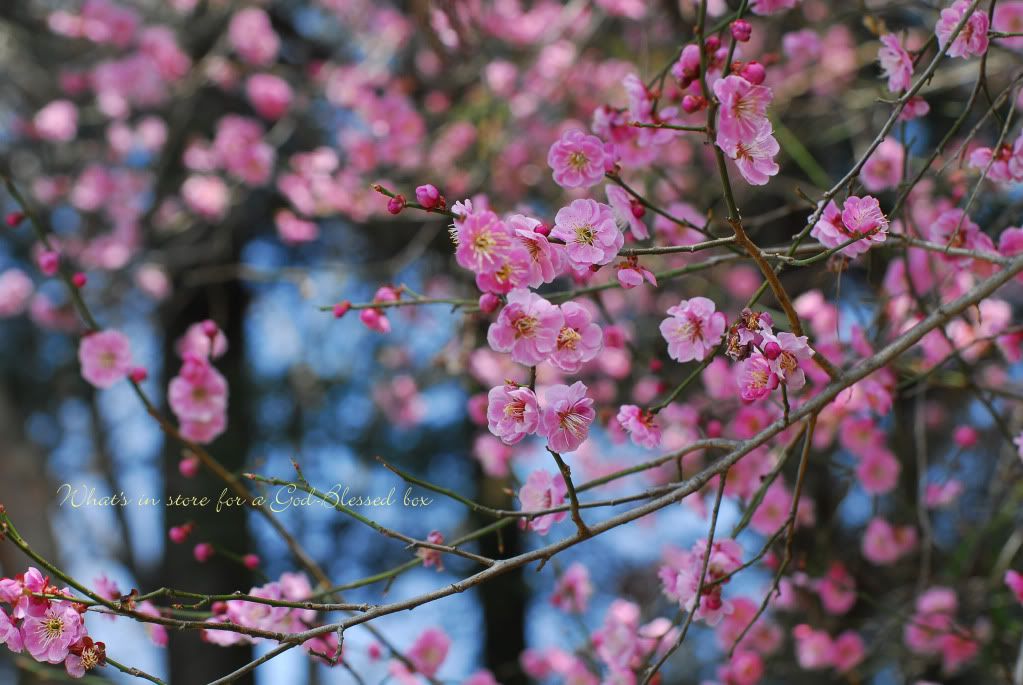 Over the past weeks, many friends have been worried by the appalling news and asked for my return to Singapore.
You see, I didn't marry Bear so that I could live in Japan. Neither am I leaving Bear when Japan is in trouble.
So I'm staying. Japan is home, no longer a place I find myself living in just because I'm married overseas. And to realise what's been resolved unconciously in my heart at this fairly precarious time, an unexplainable happiness oozes from within. I guess I owe it to too many Japanese who have been nice to me, and that silly Bear who loves me deeply.
And together with Breadcrumbs, we want to be those who stay around.
We'll be fine. God will surely take care of us. So thanks for the love and concern.
Well, 春は戻ってくるの。
For Spring shall surely return.
We had our names inscribed on this wooden coaster a few days ago when we were off to watch the plum blossoms. It's quite an art piece huh?