.


Yup, the fella is 31 weeks today and we're in the last lap ( 3rd trimester ) since week 28!
Here's my 1545grams darling looking our way at 30th week. It's the first time we caught his features frontal! Aww...those cheeks melt me! :D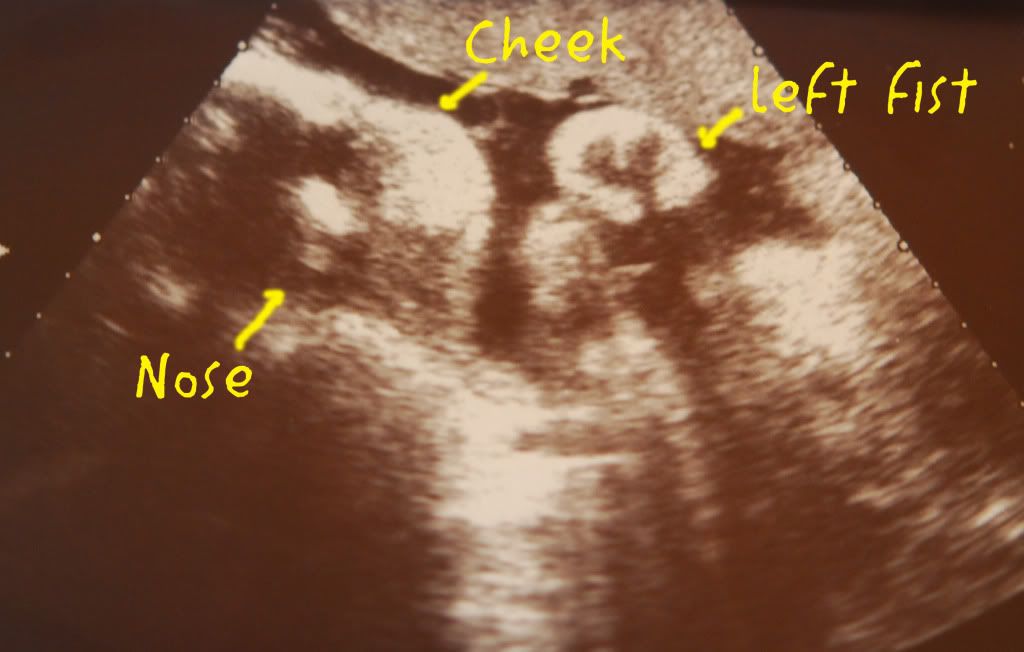 The gynae is often amused and would give the same comment everytime with a chuckle :
1. Baby moves a lot ( and gynae would start fumbling the scanner across tummy )
2. Long legs.
Now how would the mommy not know. Breadcrumbs is enjoying play gym in womb.inc while subscribing membership with painful kicks
since week 28. He shakes this globe in front of me so much, as if I would forget he's there!
While having Breadcrumbs baking in the oven, we're busy tying loose ends to make the baby-goods list complete. Needless to say, Bear dotes on the cub like crazy.



But merchandise isn't everything in the world you know, and I hope that Bear picks up the other everything before time cos he's the only help I'm having.
Anyway, the baby room is almost furnished to receive the cub. Complying Bear's theory, everything is themed 'bear' so as to make Breadcrumbs feel comfy at home.
Breadcrumbs' uncle D helped do up the crib before he returned to Singapore in March.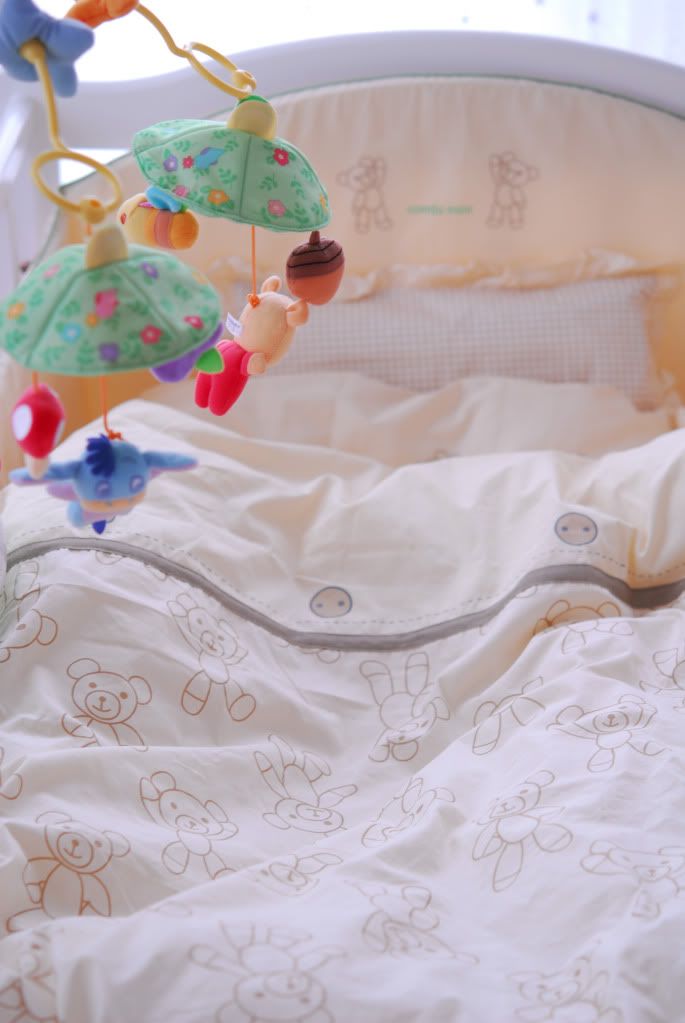 As you can tell, we're forgoing co-sleep with the fella, which is not a common practise in Japanese families. It isn't often that the traditional Bear gives in to modern ideas, and I'm glad that his approaches have been very encouraging so far. :) [ Just one, he really needs to lend his hands more. ]
It's a pleasure popping into the baby room every morning to let in the sunshine. I always find myself smiling. :)