W

hat? What Hydrangeas? Mine have crashed and burnt since the first day of Summer.
How can Jap's summer be so hot?!?!
Some regions were even having 39.4 degrees celcius yesterday!
Given the oven-like climate, it's hard sitting still even for lunch. Only by night when the breeze is cool and inviting, I'm finally acting

human

. There's a regimen of sitting by the window before bed, to watch the stars and ease the nerves before bed else I couldn't have slept after all that day of fidgets.


And do my careless gaze across the room like the other night, and I caught Rowndy, whom I've forgotten to blog about out of busyness, showing signs of withering. It has fully bloomed since 3rd May, 23 blooms in total, and lasted this long. =)
...............
...............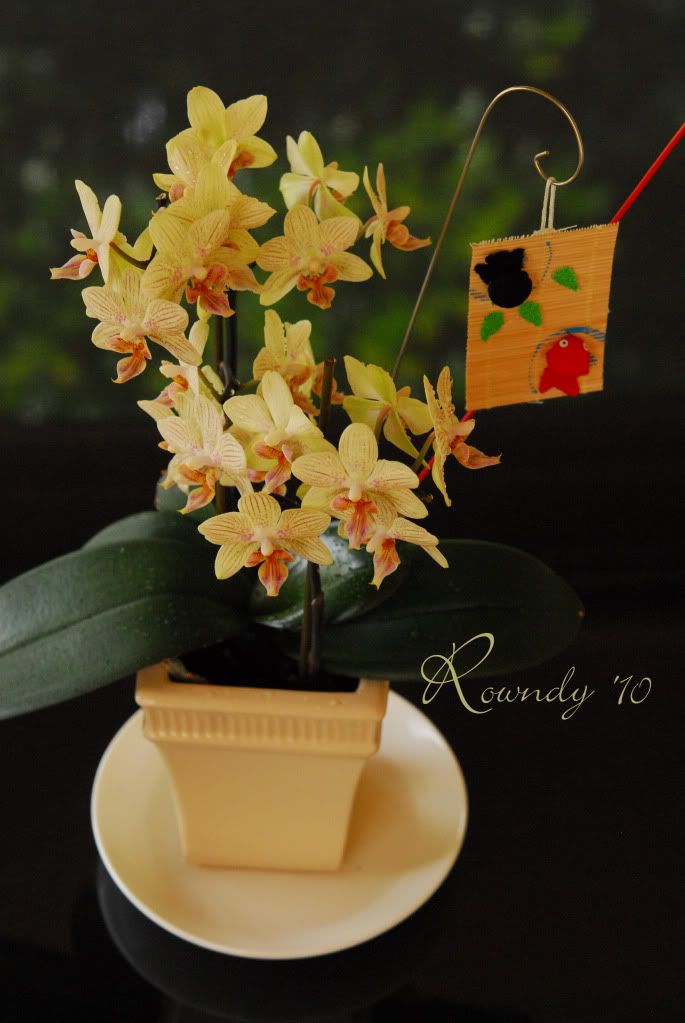 Yup, Rowndy is a darling to have, my homegrown pride whenever friends shower praise over it ( well, those friends who understand orchids ). I just hope that it'll be kept healthy always...
While Rowndy is soon retiring to a dormant state again, look what I'm starting to ganer to the table.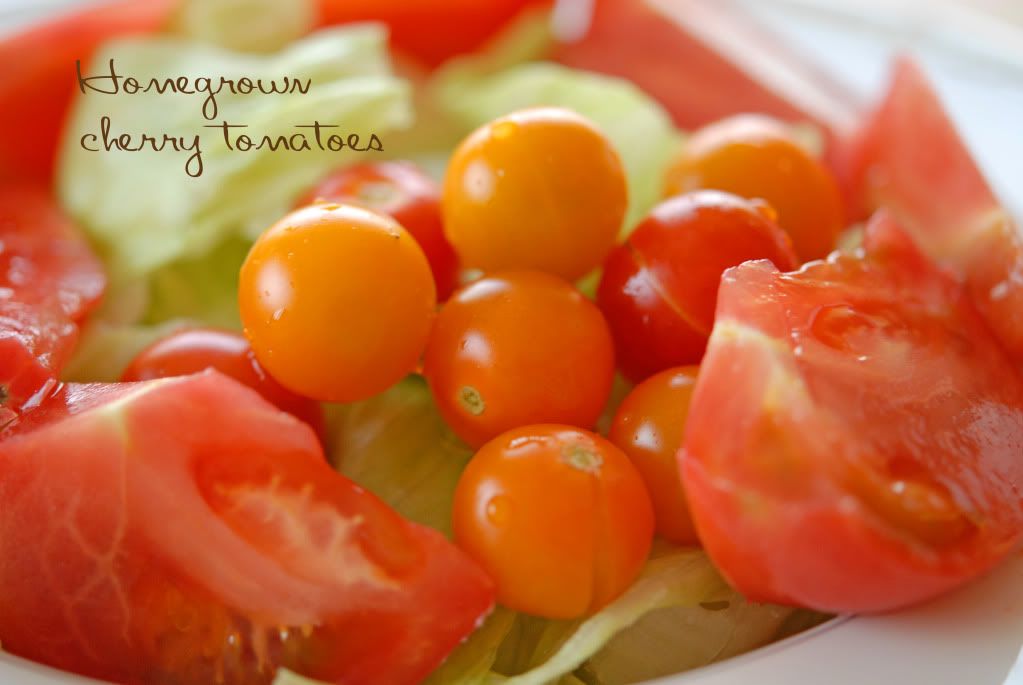 ' Very very sweet tomatoes. Wait a minuite, are they.... '
' Yes sir, they are our very homegrown. '