First time
I laid eyes on Hydrangea, my heart felt like a thousand flowers bursting from inside. Still unable to verbalize its spellbinding effect on me... Always mesmerized by the clustered blooms in magical blends of pastels and tones, so delicately layered. It's an everlasting passion unfolded.
..........
Japan being famous for its Hydrangea breeds, attracts collectors from around the world. The late Princess Diana who was fond of Hydrangea, would seize several back to England whenever she managed to travel Japan.
Very often, I would wonder which were the ones lucky that left with her.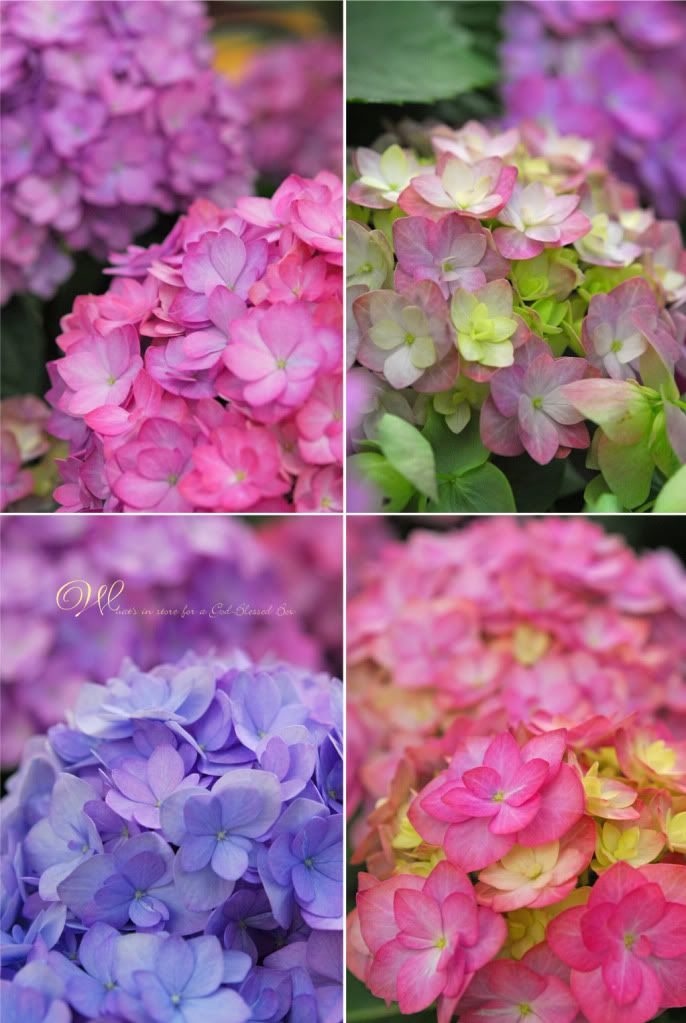 After all these years, I've finally started little pots of Hydrangea at the rear, in pastel pink, blue and purple. Their heads drooping at rainy intervals and all perked up on sunny days.
In a couple of years, I'd have a surplus for cuts at the niche.

It still feels like how I've seen them for the first time. =)
Please share anything if you're a lover of Hydrangea too.