I

have a habit of playing a CD while preparing dinner. As I listened to one of the CDs that I used to have in my good old Lancer last night, something struck me when it was playing ' Somewhere over the rainbow '.
I paused and thought carefully, we've yet seen a rainbow this year!
I have this thing for rainbow and other wonders in the sky. We sighted rainbow a few times last year during our spins ( a tug ), but not once in 2008.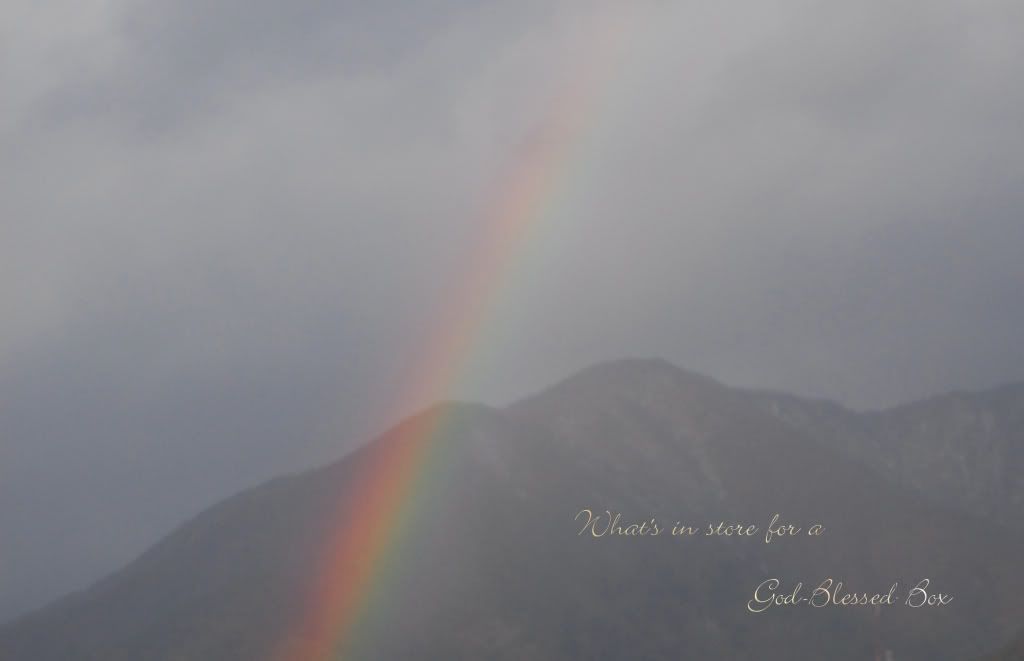 And this morning, as I sent the Bear off at the carpark, there it was in the middle of a sleet!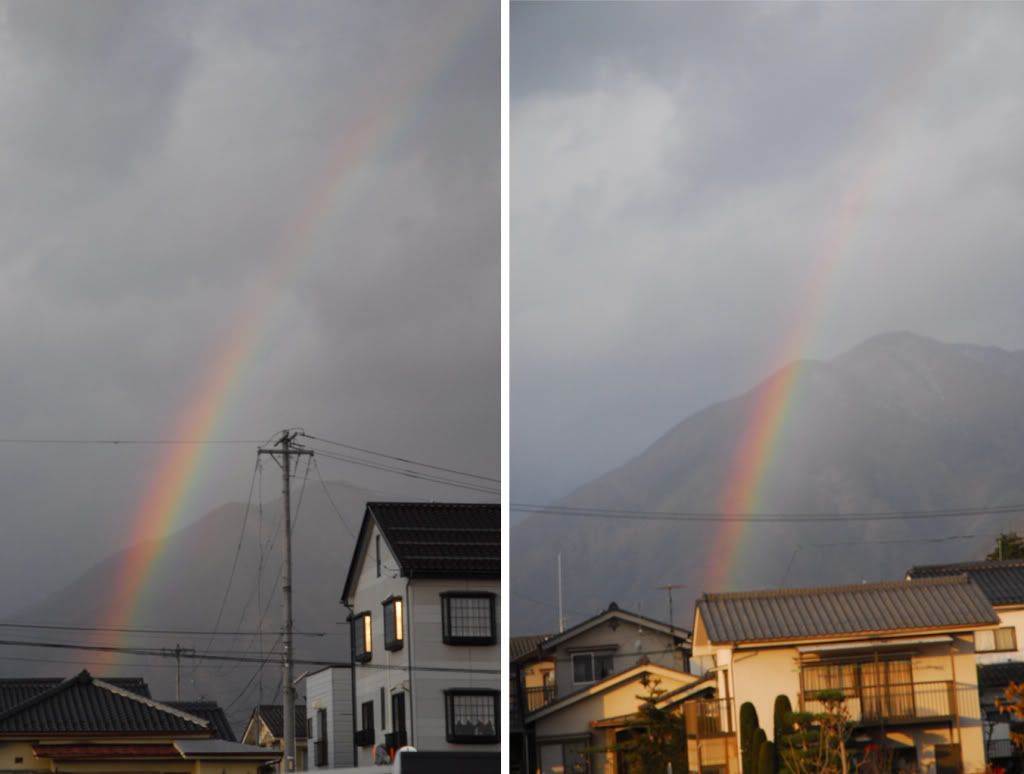 The moment we saw it, a gush of joy washed over me and all at once, I felt my entire spirits lifted up!
I'm lost for words to describe my joy, all I know is, I feel my Lord so near and I'm totally comforted.
He knows my mind. Somehow, I'm once again assured, everything is in good hands...
"I waited patiently for the Lord; He turned to me and heard my cry. He lifted me out of the slimy pit, out of the mud and mire; He set my feet on a rock and gave me a firm place to stand. He put a new song in my mouth, a hymn of praise to our God. Many will see and fear and put their trust in the Lord." - Psalm 40:1-3