.
L

ook at him, my cub turning 9 months in 4 days.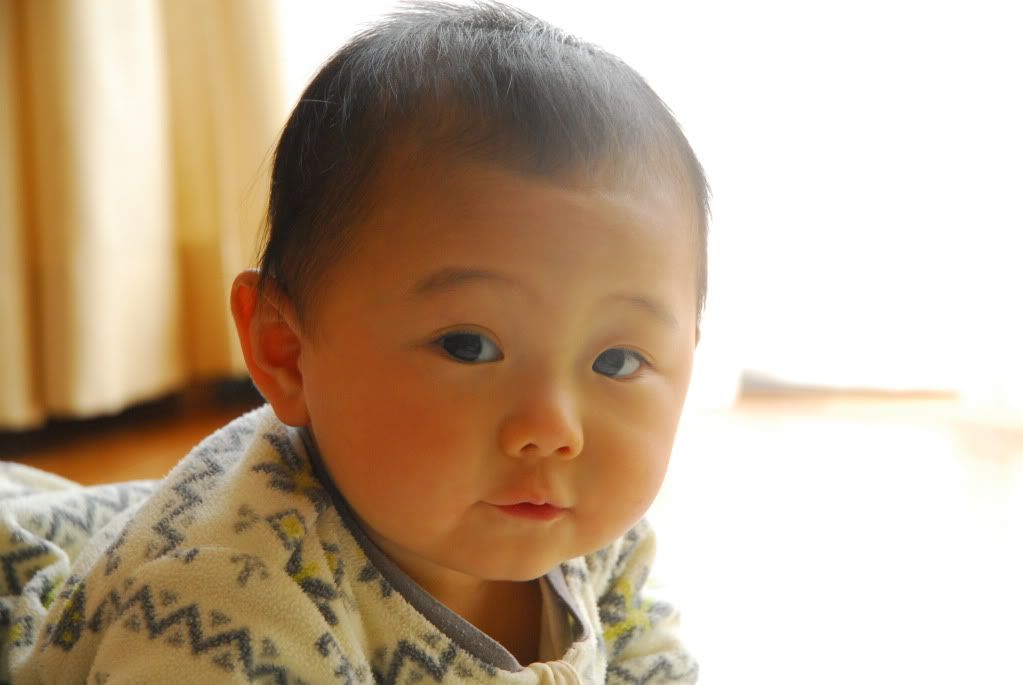 Everyday I wake up to see my baby taller, bigger. There's this increasing intelligence in his eyes, sometimes I'm just incapable of fooling him anymore.



I'm forever guilty of the fact that I'm always trying to settle him somewhere safe rather than allowing him explore, as my bad wrists might not be fast enough to save him. I've never helped him like how my peers do their part as wonderful parents, but Mother nature is kind, the cub figured out much by himself. His 8th month is one of growth spurt, he sits up on his own, kneels as he pushes wheels around, pulls himself up to a standing position at the sofa and flashes big satisfactory smiles while doing so.



H
ours ago I discovered his milk teeth cutting through the upper bed and they just punctured my heart. In days to come the little one will flash me two brand new milkies and continues meeting new milestones...

Though there's no greater joy seeing you growing up healthy and happy, darling
I really miss you as the fresh newborn whom we've just brought back home. Baby I really do.
*****
I pinch myself to check if I'm still alive when a freshman mom, and another one, and one more! tell that they don't know how to carry on, while they have the support of their mother, mother-in-law, siblings, maid and friends. Erm, I can and can't relate to that. You know sometimes there's this faint wish of I know what 'support' is like.
Forget what I said.
But I really know that God is good, for the wonderful baby in my arms, but that doesn't mean things have been simple in other respects. For the past months, I've been so choked up in much matters that distract me from the cub, I guess that's why I end up 'missing' him all the time, especially after he has gone to bed. And suddenly the baby is so grown before I have enough of him. I wish that the energy meant for my baby hasn't been wasted on other
stupid
issues...
But I think the peak is over, it's time I start to breathe.
Wait up boy, wait up. Mommy is coming, and I hope that I'll miss out the joy of having you no more.